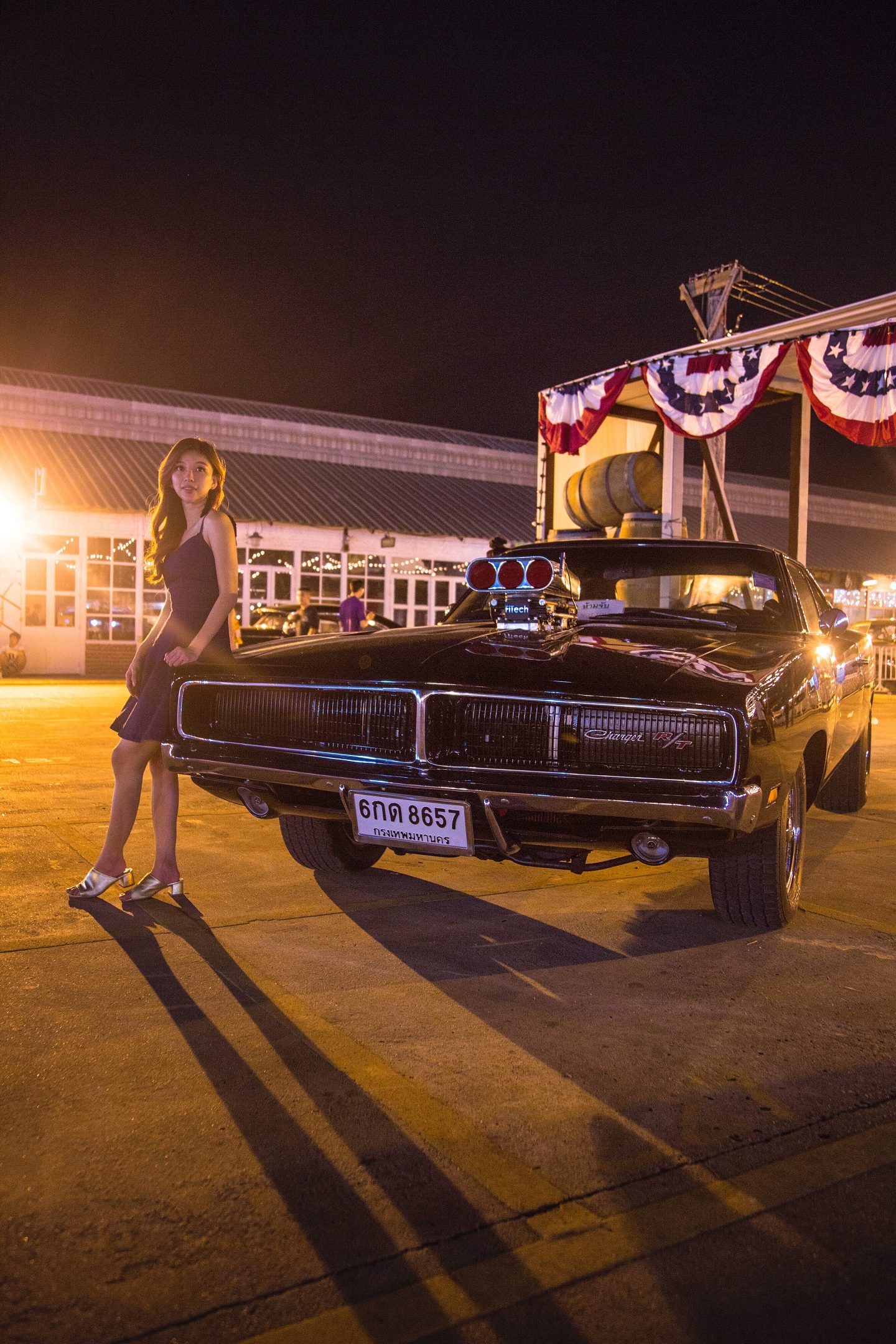 I'm not exactly a car enthusiast. If you utter words like a sleeper, flush, pickup, horse, body, cylinder, shift to both Raphael and me, I'm pretty sure that it conjures up different images and meanings in our heads. It's unavoidable that I hear all these terms from Raphael since he is a petrolhead and won't stop sharing his love and knowledge of cars (JDM -Japan Domestic Model- ones in particular). Even without meaning to, over the years, I've unconsciously expanded my car vocabulary, and I vaguely understand the anatomy of a car.
A couple of years ago, when asked to describe a car, you probably get "small red car" or " silver SUV" out of me. Nowadays, I still fall back to colour, but I would at least notice the brand, the type or the model of the car and sound less like a clueless bimbo. Being more aware of the types of vehicles out there has also brought out a preference and admiration of certain cars.
On a day to day basis, a car is a vehicle that would take me from point A to point B. As long as it's comfortable, picks up speed reasonably fast, is responsive and low maintenance, I'm happy.
As for the types of car I admire aesthetically, I love the shapes and curves of old vintage cars. Watching them is like watching an art piece on the move. My dream car is the Corvette Stingray. Maybe someday I'll own it, but for now, I may have to look at getting something more practical for the daily commute.
Rot Fai Market
Naturally, when I was in Bangkok, I had a fun time checking out the vintage vehicles that were on display at the Rot Fai Market.
Stepping into Rot Fai Market is like stepping back in time. Other than vintage cars, they have a whole mix of memorabilia, vintage furniture and old toys, second-hand clothes and more. The warehouse zone feels more like a museum except everything is available for sale at a price. Browse as long as you want and take as many photos as you please. Being here and looking at the vintage cars reminded me that I do have a love for cars, just that the kind of vehicles that evoke those deeply hidden feelings are not ones that I see commonly.
For those interested in more than just cars, Rot Fai Market is getting mainstream these days, so you get your fill of inexpensive food, street fashion and vintage home decor products. Even if you have nothing on your shopping list, it's still a fascinating walk. When you get a little tired, select one of the many bars with live music and performances to chill out.
The Dress With Wings
When I posted the photo on Instagram (@renzze), I had quite many DMs asking me where my denim dress is from. It's an old piece from Miss Sixty. I don't think they sell it anymore but here's something similar from them that I also own.
Thanks for reading.
For other posts that I've written about Bangkok, Thailand,
Check out
– VICTORY MONUMENT BOAT NOODLES ALLEY
–  THAILAND'S AMPHAWA FLOATING MARKET
– LITTLE ZOO CAFE IN BANGKOK THAILAND