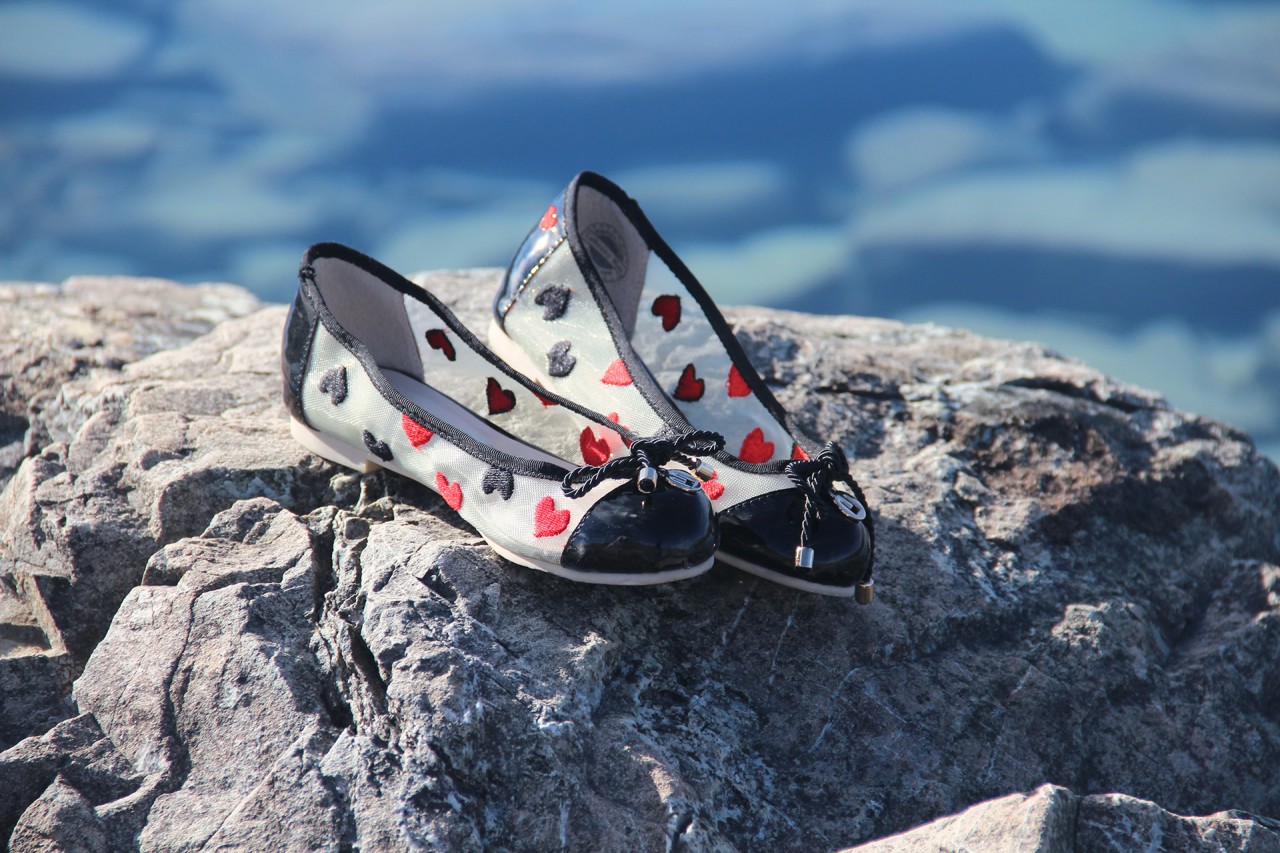 LeBunny Bleu originates from New York City but has won the world over with their wide selection of pretty yet modestly priced shoes.
Although the brand is American, I actually first heard the name in South Korea as the girls there are completely in love with this brand.
I'm glad we have a boutique here in Singapore as well!
Quirky, colourful, charming and totally adorable, their collection channels retro influences with extreme 'attention to detail' for the passionate and 'romantic at heart' girl. 
LeBunny Bleu collection focuses on comfort and their flats and oxfords are both chic and sweet. Currently, the company is also slowly introducing a new range of short heels for the girls who would like a little more height.
If you like casual bags, the local boutique does carry a small collection of gorgeous satchels as well.
I personally love the gold glitter one!
After shopping at the store, I decided on 2 pairs of shoes.
The first pair I chose is a pair of lovely flats called "Black Land of Hearts" with multiple red and black embroidered hearts sewn on a mesh overlay. It's so pretty and comfortable. I really love the red version as well.
The other pair that caught my eyes is the "Blue Thea Sneakers".  I love the casual and stylish vibe of this blue and white high top sneakers that comes with a hidden wedge.
I brought both pairs with me on my trips so look out for my future #OOTD posts where I feature these 2 pairs of selected footwear in my outfit. Here's a sneak preview of an outfit I match with my black flats in NZ.
Sweater Top: Gilly Hicks
Overall Dress: Liz Lisa
Sunglasses: Esprit (sponsored by Eye-Trendy)
Bag: Hermes
Flats: LeBunny Bleu (sponsored)
Picking the right shoes for a holiday is important as there is limited baggage space on long trips.  These two footwear are versatile and easily match a plethora of outfits allowing me to maximise its use.
Check out LeBunny Bleu Facebook page for more updates. If you'll like to head down to Le Bunny Bleu to grab a pair or two, remember to quote "Renzze Blog" to get a 20% discount of regular priced items.
Le Bunny Bleu
Bugis+,
201 Victoria Street #02-54
Singapore 188067
Thanks for reading!