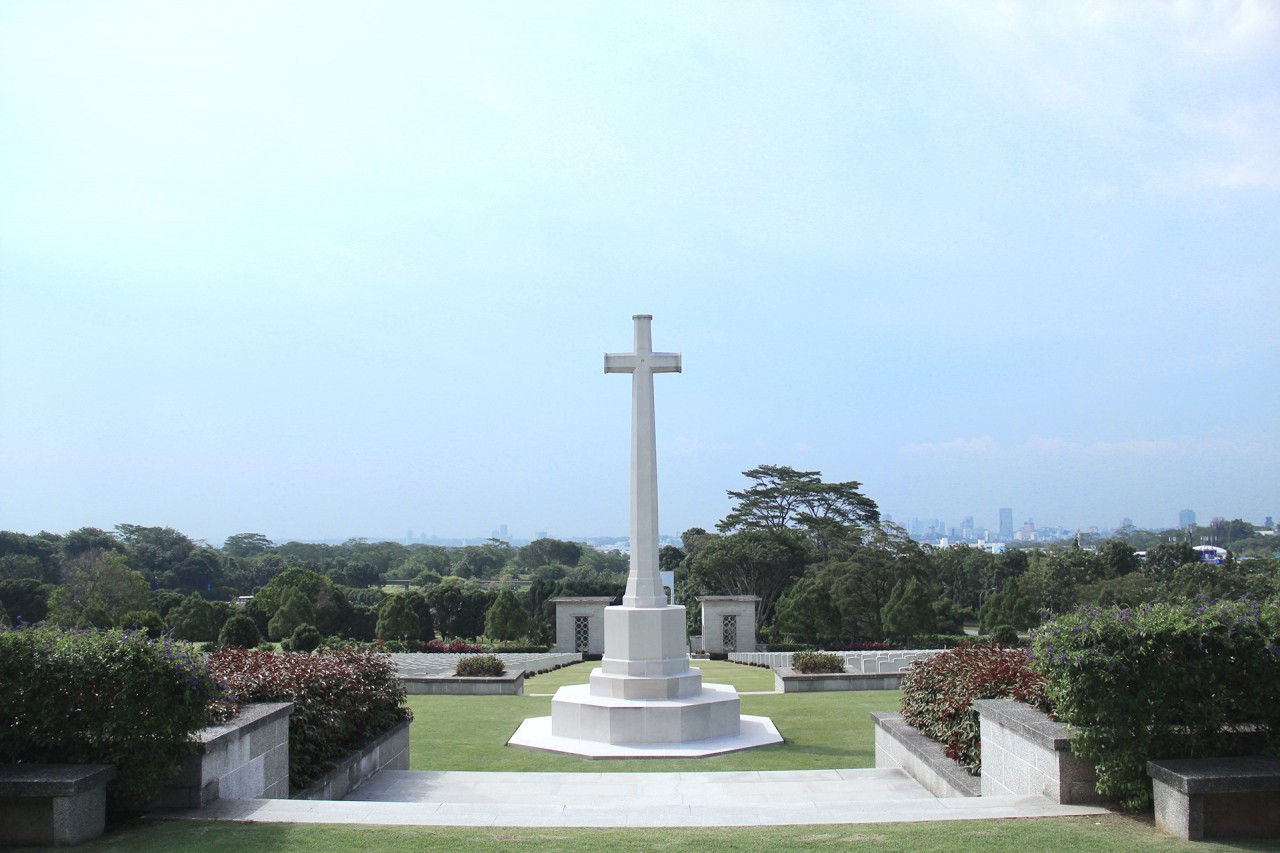 I've probably only visited Kranji War Cemetery once before and that was eons ago, on a secondary school excursion for some special day of remembrance. I know that there were poppy flowers and bagpipes involved but I don't remember exactly what happened and I just never came back.
By some strange fate, I had to get my car to a recommended workshop nearby and JW who so very kindly offered to take me there designated The Kranji War Cemetery as the meeting point. Without all the ceremonies and fluff that clouded my memories of this place, I found it to be surprisingly very peaceful and serene.
The War Cemetery is the final resting place for 4,458 allied servicemen in marked graves laid out in rows on maintained and manicured lawns. Over 850 of these graves are unidentified. These were the men (and women) that had valiantly lost their lives defending Singapore. Walking around the graves, I noticed that most of them were really young and barely into their 20s and 30s. They never got a chance to live and experience the sort of opportunities that we now enjoy.
Towards the north end of the cemetery grounds is the State Cemetery and burial site of Inche Yusuf bin Ishak and Benjamin Henry Sheares, the first and second Presidents of Singapore. I never knew they were buried here as well. Stumbling into Kranji War Cemetery is an unexpected visit that brought an unexpected trek back into time. It makes me feel blessed to be living in modern day Singapore and reminds me that Singapore fought hard for what we have today so lets be thankful and not just complain.
******
******
******
******
******
Outfit of the day
I was in a casual top and shorts that was perfect for the hot day! I love the lilac color of my embossed top from  Eternity Loft. I matched it with an embossed shorts as well!
Flower Hair Clip: H & M
Top: Eternity Loft
Shorts: Miss Selfridge
Bracelet : Hermes
Heels: YSL