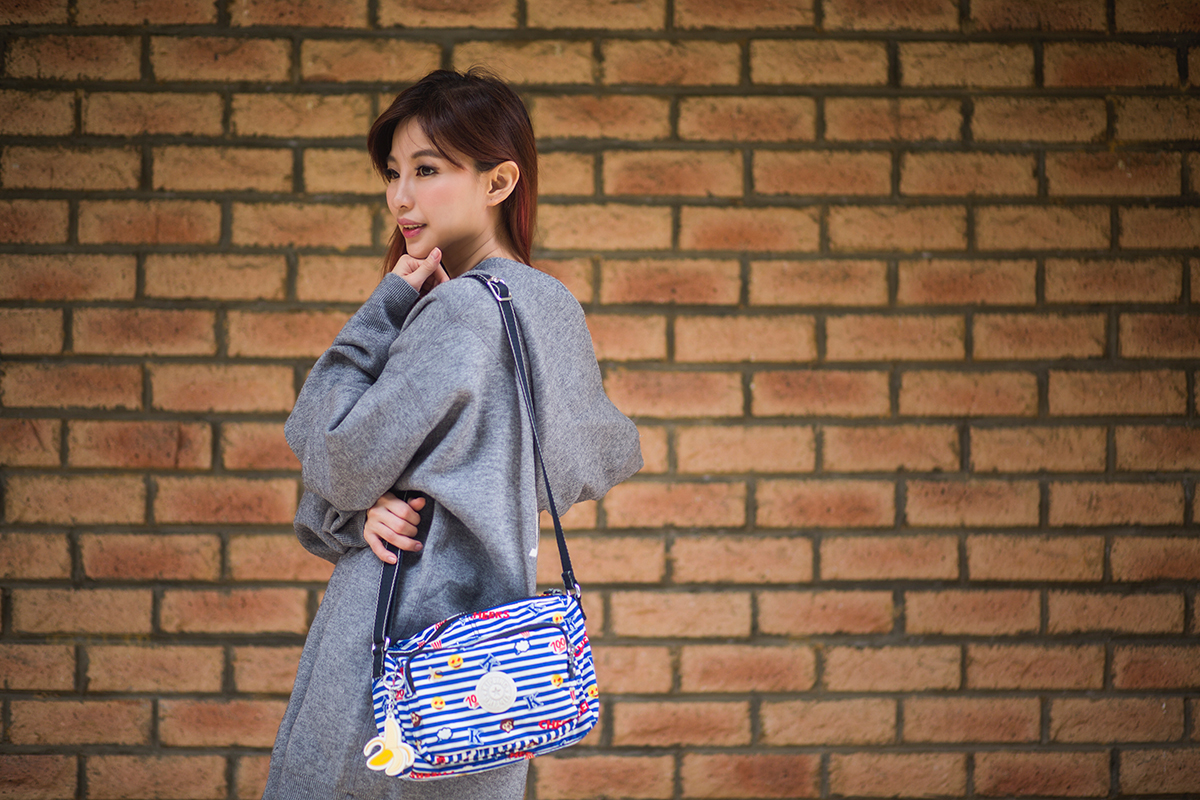 I've always been a huge fan of Kipling bags especially those from their luggage series. Founded in 1987 in Belgium, their signature crinkle nylon fabric has come a long way in both style and functionality. I've fallen in love with Kipling's beautiful prints, their durable, lightweight waterproof material and the practicality of their bags! They are just perfect for the fast-paced lives we lead. You might have seen some of these photos which I showcased last year on my Instagram (@renzze). I use this Kipling small flowers bag quite frequently.
Kipling X Emoji
This year I'm excited to debut Kipling X Emoji is a new Asia exclusive launch for Spring 2018. It is fun, quirky, casual and still comes with all the quality crafting that Kipling is known for. No more Monday blues with this Blue Emoji Stripe Kipling bag! I love the denim bags from this series too so go check them out in the stores. Meanwhile, let me show you how I wear my emotions on my sleeves! My favourite part of the bag is that whimsical banana keychain.
Sweater from Dior, Shoes from Opening Ceremony, Bag from Kipling
Happy International Women's Day and thanks for reading.