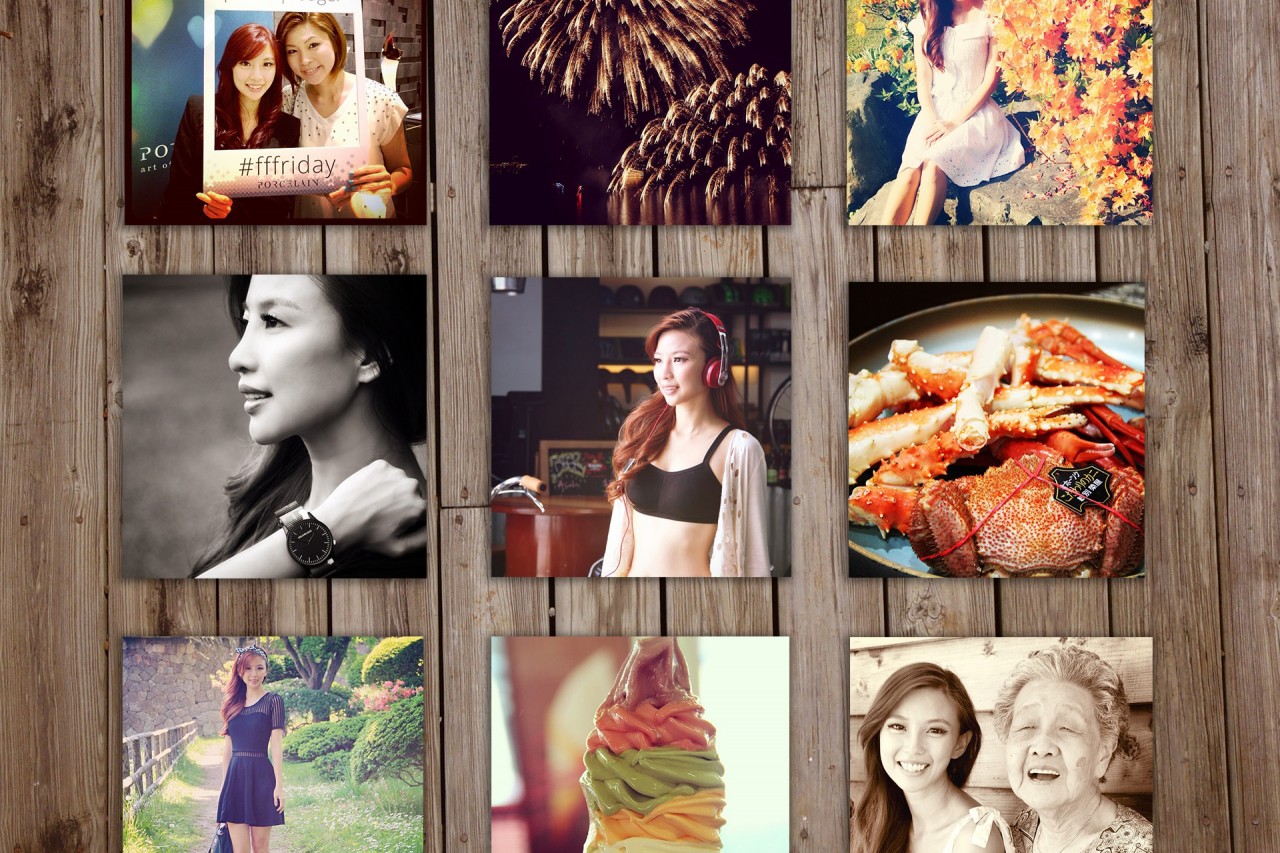 It's July already! Which means more than half of 2014 has passed us by. By the time you read this post on Saturday morning, I'm already in Lombok, Indonesia. It's been a busy 2014 for me but I'm loving it because time waits for no man and I want to make sure I use each day to the fullest. A look at my June 2014 starts with a trip to Hokkaido, Japan with my family. My grandma's wish was to visit Japan and that's what jumpstarted the trip. Initially, it was just my grandma, my godma and myself but soon my girlfriend Regina and my grandma's old friend decided to join us as well. The more the merrier right?
I stayed in quite a few hot spring hotels in Hokkaido and my favourite one was the first hotel we stayed in on Lake Toya. I took this selfie right after a shower and my skin was looking great even without any makeup. The credit probably goes to Porcelain Face Spa Cryotherapy session I did just before my trip.
Our hotel was facing the lake and at night we had fireworks happening right outside our window! So pretty!
In the morning, we all took a cruise out on the lake to visit the nearby island.
One of my favourite shots of a seagull in mid-flight while I was on cruising in the "castle" themed ship.
I love ice-cream and love the ice-cream even more in Hokkaido. The milk there is naturally very sweet so the ice-cream there tastes even better. These are melon flavoured ones.
My OOTD when I visited Hakodate. I love the town especially the red brick warehouses by the harbour and this park which we visited.
Another delicacy and must-eat in Hokkaido is their crabs! All of us went for a crab buffet and I could only take a small taste. It's times like this I hate the fact that I'm allergic to most seafood except fish.
It was a sweltering day in Hokkaido as a heatwave hit the whole of Japan. The temperature in Hokkaido which was supposed to be air-con cool, went all the way up to 33C. Slightly hotter than Singapore and totally unexpected.
Super pretty ice-cream! First time trying out a rainbow soft serve with seven different flavours!
One of my favourite Japanese snacks. I love the ones with custard filling and somehow they just taste better and fresher when made in Japan.
Favourite shot of my grandma and I. We literally had to "scold" her for having a default grumpy face so that she will laugh while we snap.
All the photos of me taken at the Lavender farm were blur and that was super disappointing for me. Everything happens for a reason and I supposed it just means I'll need to visit another one next time.
A rare photo of Regina and I together in Hokkaido at a waterfall on one of our last days in Hokkaido.
Headed to Beijing, China next and I love the hotel room!
I didn't take much photos when I was in Beijing so here was a selfie I took on the day I was bound to fly back to Singapore.
I had a million errands to run the moment I touched down in Singapore. One of my highlights was receiving this camo print watch from "welovekudos". This watch is perfect for my everyday casual outfits and knowing that it's a Singapore brand design makes it even more special to me.
This is my current hand cream which I bought in Australia. I love the smell and texture so much!
I hate my voice. I guess I was just nervous. This was screened on Channel U and I learnt about it from readers who told me that spotted me on TV when I was still in Japan.
My shiny new flats from Chiara Ferragni. Cute and sparkly!
Started using Vaseline and even held an Instagram contest for it. Congrats to Stella who won the contest!
Few to Maldives for a really short trip. I called it my "workcation" cause I was still working on my lappie but I had the beauty of Maldives surrounding me.
Took a break after fighting the waves in Maldives. I was so glad I brought my rash guard with me. All the beach holidays are making me really tanned.
The marine life in Maldives is intoxicating. Here's a short video snippet of what I saw while snorkelling! I went shark chasing too!
A throwback instagram to Sushi's wedding. We all look so young then!
Had a lovely time at Sennheiser's Places with MOMENTUM event. I had just came back from Maldives and literally picked this outfit right out of my unpacked suitcase.
Spent a happy afternoon with Ding Tai Fun and actors from "The Lion Men" , Tosh & Weiliang. I love the dedication and consistency of Ding Tai Fung's xiao long baos.
I ended my June with a craving for Korean food after sorting out some of my Korean trip photos. I did manage to get my fix with Raphael, Claire and friends when we had a Korean X Karaoke night in Johor Bahru.
I've had an amazing June 2014 and there are so many more things I have to look forward to in the coming months. Thanks for reading!