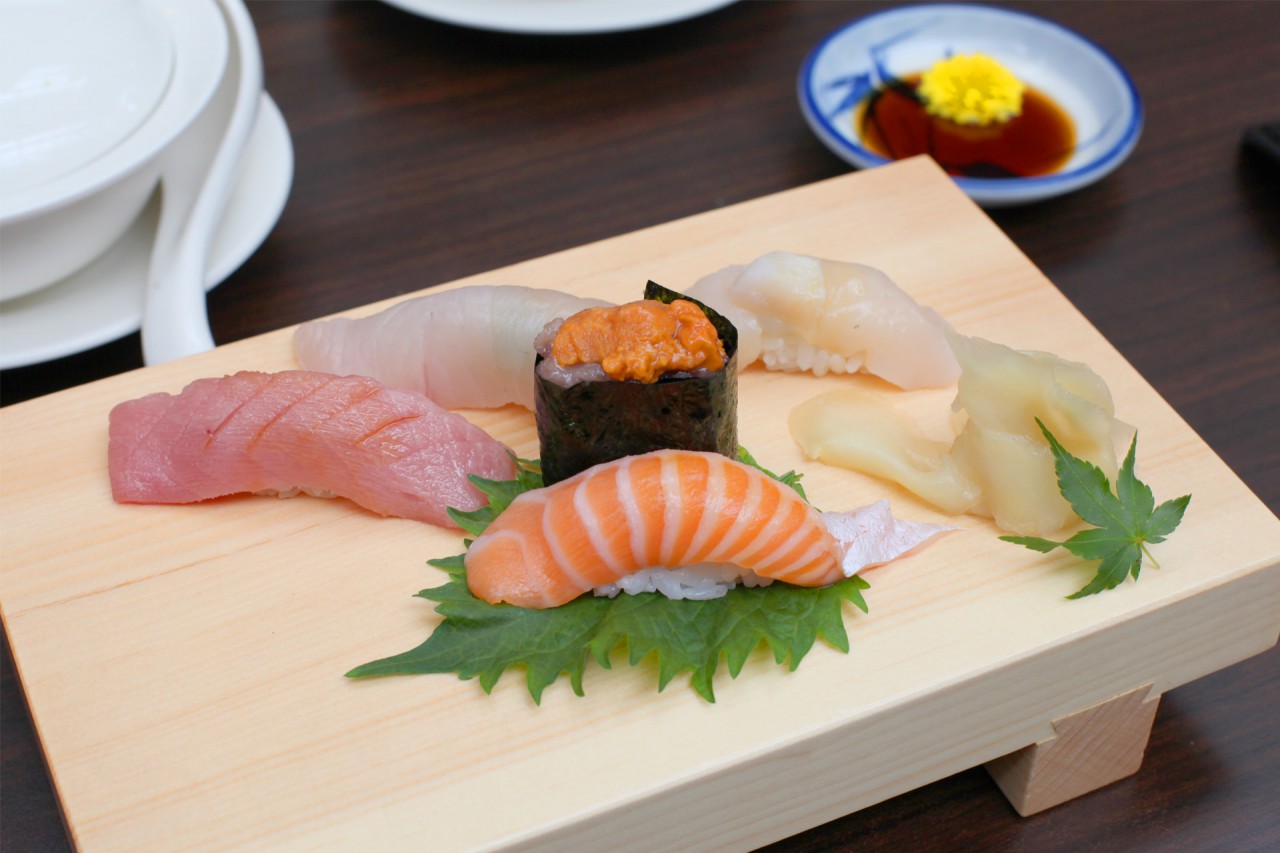 After being utterly impressed by the exquisite saga beef served by JIN Fine Dining during my last food trail in Far East Square, I decided to go back to JIN Fine Dining with MM to try out their value for money Omakase. Although, "Omakase" is as I understand it, is a collection of dishes that the chef selects from the freshest catches of the day, the Omakase menu at JIN seems to work more like a fix set 8 course meal.
JIN Fine Dining is helmed by Thomas Kok, renowned sushi chef of Hokkaido Sushi Restaurant fame and promises to deliver a distinctively inspiring gastronomic experience.
Marrying authentic Japanese culinary philosophy with fresh, air-flown ingredients and modern cooking techniques, fans of Japanese cuisine will enjoy classic favourites as well as sophisticated reinterpretations of best-loved dishes.
I was there on a weekend afternoon which is a great idea since parking at Far East Square is only $3 (flat rate). Alternatively, there are many cheap parking at the open air carparks across Far East Square, near Club St. The restaurant itself wasn't too crowded when I was there but it's always wise to book in advance.
We started with century egg tofu and dried silver fish appetizer. Very interesting textures and MM loves century egg tofu.
Next, we had the sashimi platter. JIN Fine Dining serves very fresh and generously cut sashimi which is one of the reasons that attracted me to this restaurant in the first place.
The Hamachi kama (or yellowtail cheek ) is lightly grilled with salt and is crispy on the outside but soft and sweet on the inside. Squeeze the lemon over the fish and eat it with the radish for the best taste.
I've tried the Ikura Chawanmushi before and it's still one of the best I've tried in Singapore.
My personal favourite dish of the day is their grilled beef slices.
Clam Soup.
At this point of time, things got a little bit messy because all the dishes started to come at the same time so I got lost in the order. I would have much prefered if they waited till we were done with each dish before introducing a new one so that the dishes (especially the hot ones) can be savoured fresh. I informed the service staff about this but she told me they had already finish preparing all our food. We had way too many courses for each of us on the table which was kinda pressurising.  The great tasting food, however, made up for this little inconvenience.
The 5 pieces of sushi which includes my favourite toro (tuna belly) and MM's favourite uni (sea urchin).
The final dish I was served is the Tempura Moriawase. Since the last 5 dishes came almost one after another, the tempura was a little soft by the time I got to it. The taste, thankfully, was still pretty good as the prawn is very fresh. If you head over to JIN Fine Dining I do suggest trying out this value packed Omakase set. Just remember to inform them in advance that you would prefer for the items to come at a slower pace.
The more I explore the various food choices at Far East Square, the more I love the place! The unique mix of old and new architecture makes it a lovely place to spend the day at.
As a special giveaway to my readers to experience dining at Far East Square, just tell me which restaurant you would like to dine in and who you would like to bring along with you. Email the answers together with your name, address and contact number to renzze@gmail.com and 2 lucky winners will walk away with $50 Far East Square Dining Vouchers each. Contest ends 14th April 2015.
Have a great week ahead!