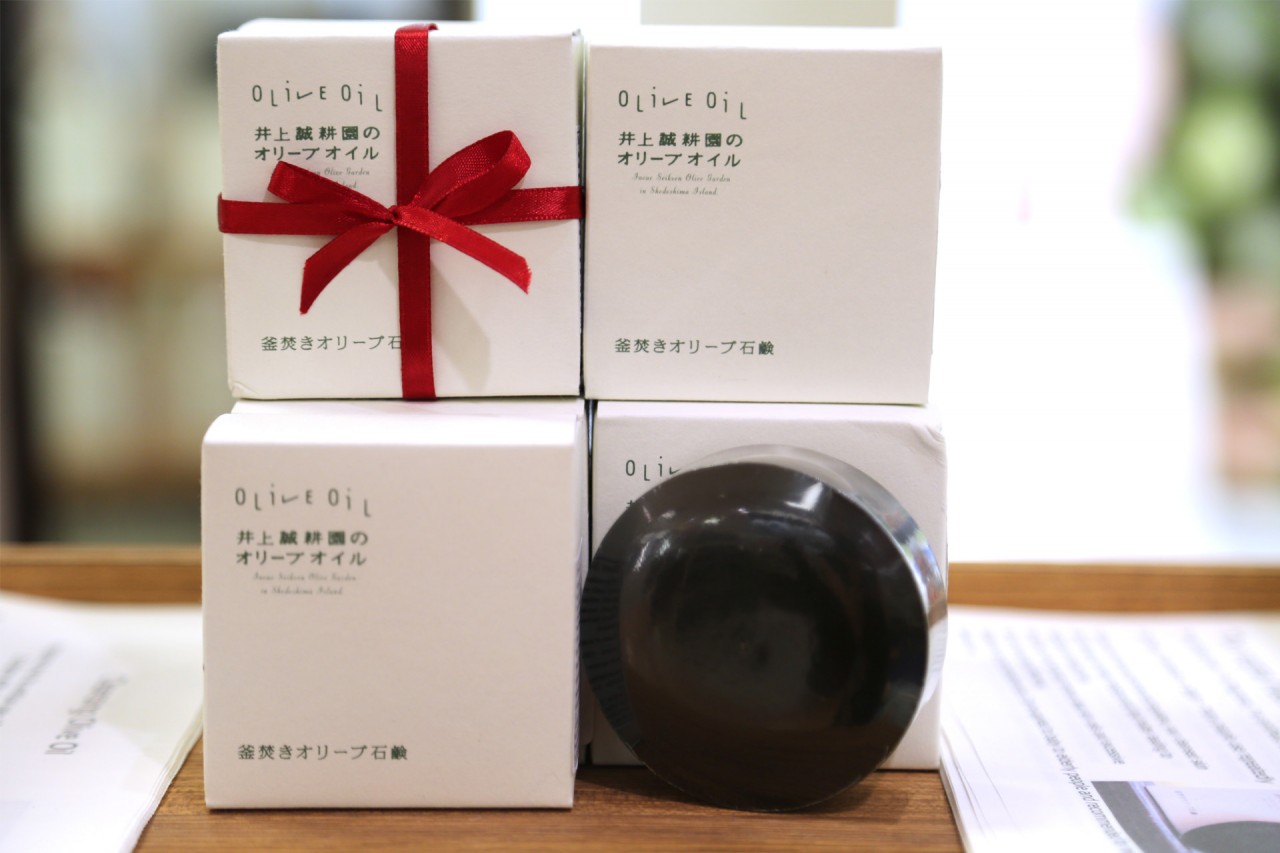 I love Japanese products, food, skincare, wood crafts, costumes. Heck, I love Japan. Judging by how often I visit Japan, you might have already noticed. In today's post, I wanted to share two Japanese brands that you can find in Singapore!
First up is an a beauty product that is fresh from farm to bottle. You might come across Inoue Seikoen beauty products in Japanese fairs and other pop-up retail events in Singapore. It has built itself quite a following and  this olive oil and citrus-based beauty brand is now permanently in Singapore by popular demand.  They started their first permanent retail space in Singapore on 1 November 2015, with its own dedicated counter located at Takashimaya Level 3. With this new counter, they will be able to serve their customers better through physical presence with face-to-face consultation and service.
The story of Inoue Seikoen began in 1940 when its founder, Tasuji Inoue, planted a single orange tree on Shodo Island (otherwise known as Shodoshima, which roughly translates to 'small bean island'), Japan – the second largest island on the Seto Inland Sea with a population of about 30,000.Six years later, a small olive tree was cultivated on farm grounds by Tatsuji. It was his son, Katsuyoshi Inoue, who began studying how to process olives after his first olive harvest in the 1950s. The first cosmetic product from Inoue Seikoen, Beauty Olive Oil, was conceived after Katsuyoshi Inoue witnessed how the application of olive oil made the skin of his own hands, which had become rough due to farm work, smoother and more supple. He eventually expanded the company's manufacturing base from edible olive oil, to olive oil as a skincare product with Beauty Olive Oil in the 1970s. Today, Inoue Seikoen is home to about 2,500 olive trees and 15 varieties of citrus trees, and is currently headed by the third generation master farmer, Tomohiro Inoue. The Inoue family takes pride in the abundant nature that Shodo Island has blessed their farm with, and promises "to deliver only the best products that are both delicious as food and good for the body".
Fans of natural skincare can now look forward to cult favourites such as Inoue Seikoen's signature product, Beauty Olive Oil (120ml, SGD$61 / 30ml, SGD $25). This 100% pure natural olive oil is rich in antioxidants, Vitamin E, as well as squalene and oleic acid. Aside from being applied to the face and body to hydrate the skin and boost its elasticity and texture, the multi-purpose oil and can be also used to restore and condition the hair.
Another best-selling product to be found at the Inoue Seikoen counter is the Facial Peeling Gel (150ml, SGD $57), which contains citrus and whitening extracts to greatly benefit those with dull skin tone. With gentle cleansing properties that make it suitable for use every other day, the Facial Peeling Gel promotes skin renewal; detoxifies the skin and rids impurities which often cannot be removed by washing; and implements a brightening effect to enhance the complexion by treating discolouration and uneven skin tone.
Inoue Seikoen offers a comprehensive collection of skincare products to supplement a full beauty regimen, which comes highly recommended in five simple steps using the brand's main Olive Cosmetics products:
1. Remove all makeup and impurities by massaging 2 – 3 pumps of the Cleansing Olive Oil onto your face. This fragrance-free makeup remover is made with 40% extra virgin olive oil, which possesses a natural cleansing ability.
2. Wash off the cleansing oil (and the makeup) withOlive Soap, which has been enriched with natural glycerine and squalene to retain moisture and lipids, and produces a rich lather that removes dead skin cells, excessive oils and impurities. You may also use the Facial Peeling Gelfor even more effective cleansing after this step.
3. Hydrate and tone your skin using the 'Seikisui' Face Lotion, which contains a combination of olive leaf, aloe vera leaf and unshu citrus rind extracts to heal sun-damaged skin and retain moisture. The lotion also contains other natural extracts derived from plants such as palm and sugarcane, to improve the skin's texture.
4.Condition your skin by gently spreading the Beauty Olive Oil over your face.
5. Moisturise your face using the Milk Moisturiser, which is rich in olive leaf extracts and hyaluronic acid to ensure optimal skin hydration. On busy mornings, the Uroi Suhada (Moisture Skin) Gel is a useful alternative to the Face Lotion and Milk Moisturiser with its dual functions as a toner and moisturiser, such that Step 3 may be skipped.
For those who wish to try a variety of products that Inoue Seikoen has to offer, the Olive Cosmetics Trial Set provides all you need for the full beauty routine, and more. It comprises about a week's worth (with daily use) of: Beauty Olive Oil, Milk Moisturiser, 'Seikisui' Face Lotion, Olive Soap, Cleansing Olive Oil, Facial Peeling Gel, Hand Cream and Uroi Suhada (Moisture Skin) Gel, as well as a Foaming Net.
Inoue Seikoen
Ngee Ann City Tower A
Level 3, Takashimaya Department Store
391A Orchard Road #08-05
Singapore 238873
Opening hours: 10am to 9.30pm
The second Japanese brand I'll like to share with you today is Hashida Garo – Kenjiro Hashida's second F&B venture in Singapore. Hashida Garo resides at the Mandarin Gallery on Level 4 and focuses on bringing an interactive, exploratory and educational experience to their diners. I visited them for a quaint Japanese afternoon tea. While Western and local cakes and confections are a dessert mainstay of most cafes, Hashida Garo will be the first of its kind in Singapore to serve traditional Japanese sweets known as wagashi, paired with Japanese teas.
On occasion, the central tatami platform is transformed  into a performance stage, where traditional Japanese tea ceremonies will be held. This further enhances the artistic effect of the space with the ambience of an authentic Japanese tea room. Unfortunately, I didn't get to see the tea performance when I visited last.
Hashida Garo
Mandarin Gallery #04-16
333A Orchard Road
Tel: 6235 2283
Opening hours: Sunday to Thursday 11am to 10pm (LO for food: 9:15pm / LO for drinks: 9:30pm)
Friday and Saturday 11am to 11pm (LO for food: 10:15pm / LO for drinks: 10:30pm
Thanks for reading!