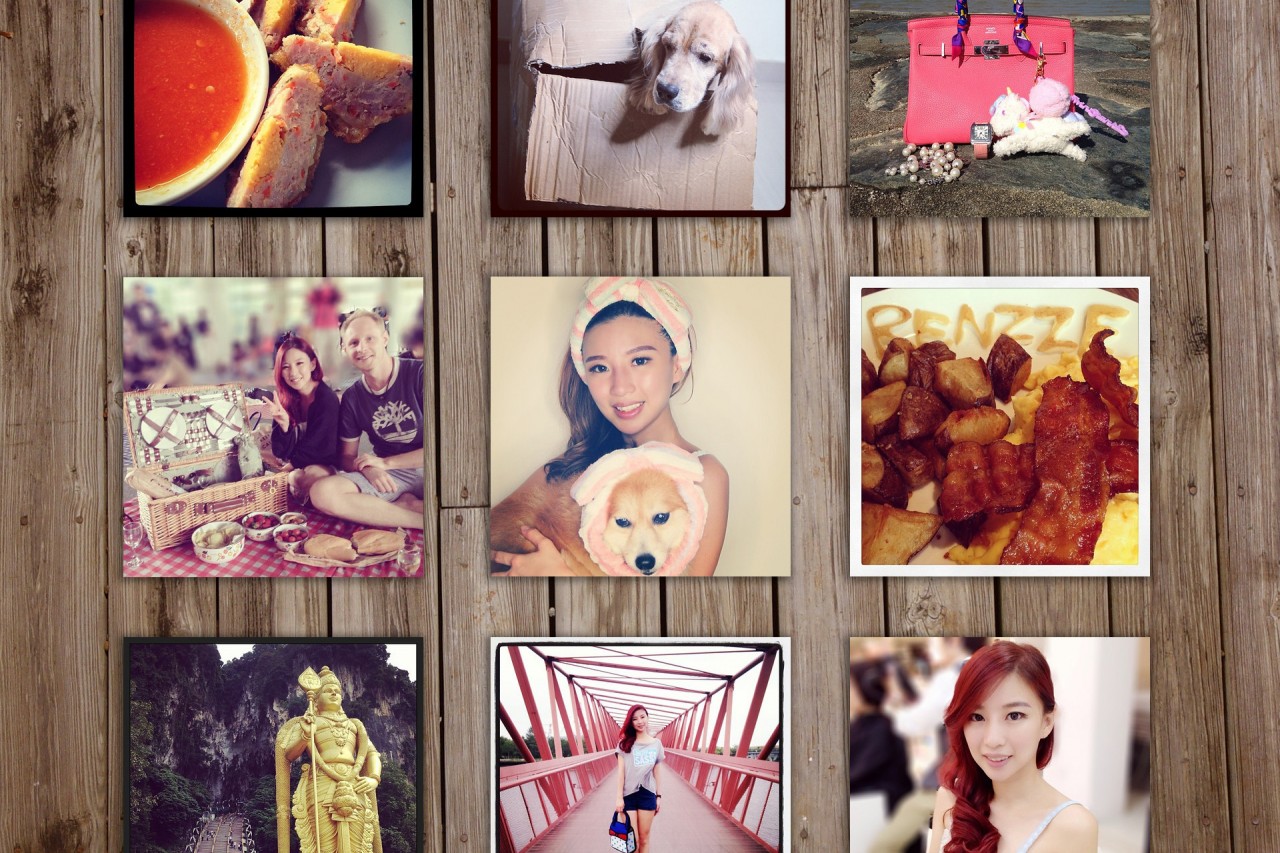 I can't believe how fast the year is passing me by? In a blink February has come to a close and March is beginning. Let me share with you (in photos more than words) a quick recap of my January this year.
I started my 2014 with a quick recap of 2013 and thanking God for the many blessings I've received; for the love that I've been shown by family, friends and even strangers; and for the opportunities and experiences I'll forever be grateful for.
I had a lovely mini staycation at Equarius Hotel, RWS, Sentosa. It was so relaxing to be able to enjoy the different attractions like the USS, the SEA Aquarium, the Adventure Water Park while having the option to return to the hotel to rest up anytime we wanted.
This was a photo of my weekend breakfast at RWS. I had fun customising my own pancakes and playing around with food. Who says you shouldn't play with food? I think playing with food before gobbling them all up is a great way to add a cheap thrill to your weekend breakfast.
During my staycation, MM said he wished we could extend our break out of the country so we did. In about 2 hours, we booked tickets, picked up our passports and headed to the airport. MM's flair for spontaneity is one of the reasons I love him so.
Salted egg wrapped with marinated meat and deep fried. This has got to be my favourite dim sum dish in KL Malaysia. I can't seem to find this same dish in Singapore or Hong Kong. If there are anyone who knows where I can get this locally, please share.
Whenever I go KL for weekend trips (which is pretty often), all I do is eat and eat and eat. My friends there bring me to try the yummiest food and I can never resist. #bingefest #fatdieme
I visited Batu Caves with Andrew Lim, Andrew Brown and Seok Ming. We even went for the dark cave tour which was surprisingly not bad.
Another favourite of mine in KL. Wing Soon Fish Head noodles. I can drink 2 bowls of this soup. It's just that good.
In a blink of an eye, my extended impromptu vacation was over and I had to back to Singapore due to work.
Met up with Sebby and Xing at Eggs & Berries to catch up and share some ideas for their business. I'm so excited for their new expansion plans.
Finally found time to cut and dye my tresses at Naoki Yoshihara by Ash Salon. You can read all about it here. I also had my eyebrow touched up at High Brow which you can read here.
Love this photo of Louis in my Taobao box. You can read about my first Taobao buying experience here.
The weather in Singapore in December and January is fabulous and I'm totally missing it! I took my dogs out for their walks a lot more frequently.
This is a silhouette cutout of me at the Laneige Renew White Plus event. It was done without me even knowing! Impressive.
I attended the Osim Ushape event that gave me some insights to prepping up before the CNY feasting. (Read here.)
Sebby and Xing joined me for my first downtown picnic to support my N.E.mation! 8 teams.
I bought 2 new fluffy head bands to aid pulling back my hair when I do my nightly facial routine and put one on Emmie. She looks so adorable with it!
#ootd shot with my new unicorn sweater. Details of the outfit can be found here.
I was feeling super casual and lazy for a large part of January and I'll go out with no make up, using sunglasses to hide my wake up look. I love that with this new hair cut, I don't need to style at all. I don't even blow dry my hair or simply wake up from bed ready to head out.
Went to watch Wolf of Wall Street in Gold Class as a mid-week treat. I'm a huge fan of Leonardo. If you haven't seen it, you need to catch it because the scene where Jorden Belfort (Leo) overdosed on lemons is an oscar winning performance. I'm not telling you more because I hate giving spoilers.
Had my first pack of stuff from Luxola and I'm immensely impressed by their service. My items arrived in less than an hour from online order! In the last 2 to 3 week, I've been busy reviewing their products and will share them with you very soon. Meanwhile, if you are a first time customer on Luxola.com , use voucher code LX-RENZZE for 20% discount!
This is me totally hot and sweaty after a hot yoga session at Updog Studio with Nadia and Skai. I had stopped yoga for close to 2 months due to poor health, grandpa passing and traveling. It felt good to be able to go to class again.
I've made more effort to take care of my scalp and hair in 2014 cause I realised that my scalp is pretty unhealthy. Started on Dr Scalp treatments at my salon and will share more on my blog soon.
Enjoyed a sumptuous BBQ with Michelle and friends over the weekend. Good food and great company is one of the secret to happiness.
Met up with Koji for late night massage and hot pot supper! I used to do this really often and really missed it! Looking at the food makes me hungry again.
MM surprised me with a Moomin Cup he got for me in Japan. I found it in place of my usual cup when I tried to make some tea. Sweet little surprises like these still makes me swoon. On a side note, I was eating so much CNY tidbits that I finished 3 tubs of Arrow Chips 2 tubs of cookies and 1 tub of pineapple tarts even before CNY eve. Gosh! I turned into a monster.
This is my first Yusheng of the CNY period. Some of my relatives decided to celebrate the reunion dinner early this year.
Accessories shot of the day. I usually do outfit of the day shots but it's nice to do a shot of my accessories from time to time. Much love goes out to Regina for helping me to get the white unicorn from My Little Twin Stars. I bought the blue version (usually seen on my electric blue birkin) when I went to Japan last year and was excited to learn from Regina that they now had a white and pink version as well.
Last day of January was also the first day of CNY. Here's a pic of my little sister and I which we snapped while doing our rounds of house visiting.