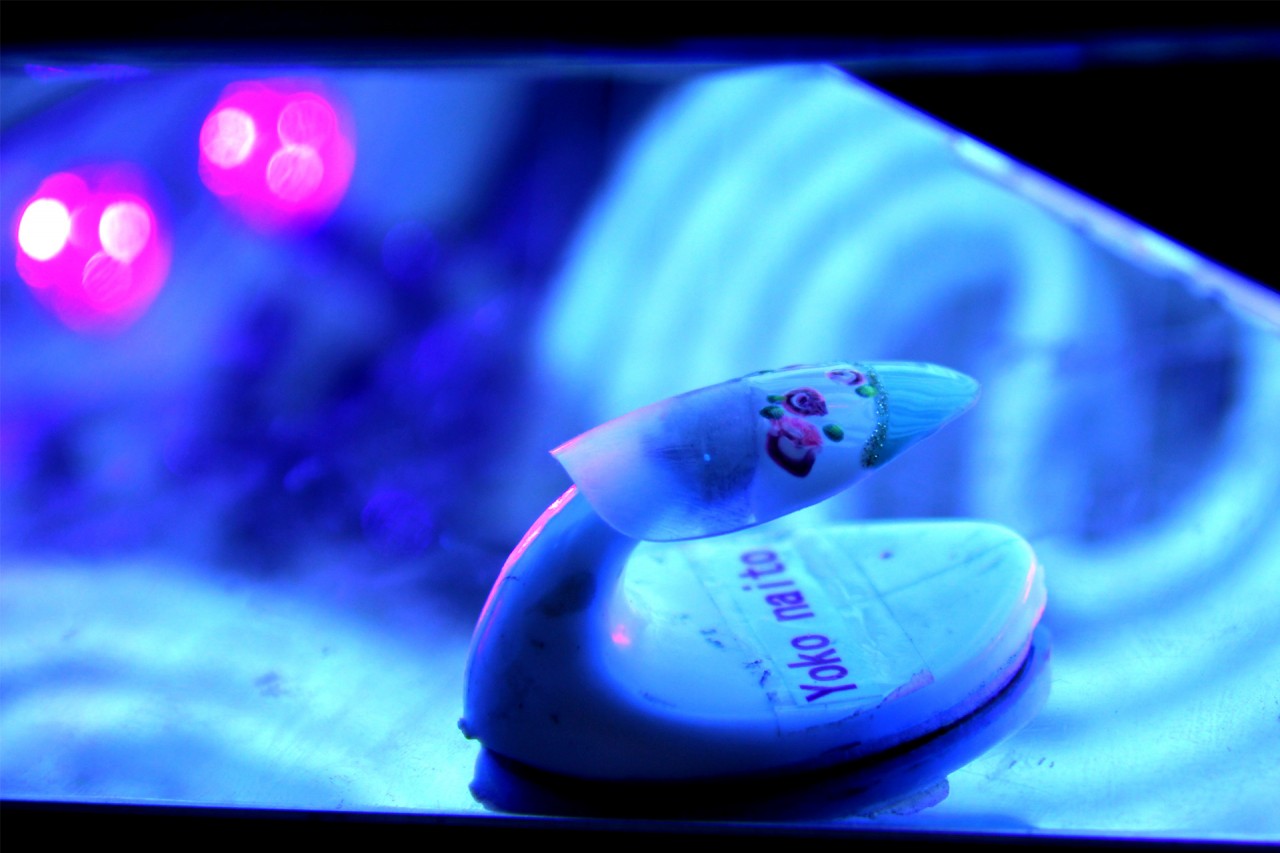 Sometime ago, I blogged about going to J & Y Nail studio to learn all about nails from the experts.
J & Y Nail Studio offers all kinds of nail classes from the most extensive program to the basic ones. Since gel nail polish are all the rage these days and I was keen to learn to work with gel polish applications and some simple gel designs that can be used for everyday wear.
J&Y Nail Studio Educators Jess Puan and Yoko Naito are both recognized and international accredited in professional training of nail technicians. Their new studio is located at 195 Pearls Hill Terrace #02-65.
There were already some students busy  practicing what they have been taught when I arrived at their studio one late afternoon.
I marveled at the may trophies and certificates decorating the classroom while I wait for my teacher, Ms Yoko Naito to prepare my necessary equipments so I can start the class.
They have a whole range of classes for different levels and capabilities. I decided that I should start with the simplest one which is the i-GEL Basic Art.
Here are some of the types of nail art that will be taught in the basic art course. I feel that it's much easier to paint with gel polish as you can correct it easily layer by layer instead of normal nail polishes.
J & Y Nail Studio uses ONS i-Gel system as it has excellent adhesion, low odor and superior shine. I was told that it makes fine lines and delicate artwork painting much easier compared to other brands of gel polishes.
There are obviously tons of designs to be learnt but let me share with you 3 designs that I have learnt. During the lesson, you have a choice of doing it on your own nail or on fake nails. I chose to do my training on fake nails as it means I can try on as many designs and color combinations as I like without having to worry about removal.
If you do decide to try on your own nails, be sure that you first gently buff your nails to remove the shine. Apply one layer of ONS Top2Bottom i-Gel and cure with a UV lamp or LED Lamp. I used an LED lamp so the curing only takes 30 seconds.
These are the 3 design techniques that I learnt.
 At J&Y Nail Studio, their ratio is capped at 5:1. With a maximum of 5 students to 1 Educator, so students can receive more personal attention and get more value out of their education.
For the floral design, you can place your 1st base color (I chose white) cure it then place your 2nd base color over (I chose mint) and cure again.
Now for the design portion. You may use an art palette to hold some of the ONS i-Gel nail colors that you want to use for your designs.
First add some pink dots on the white base and gently swirl in some red to make an easy rose similar to the Cath Kidson designs. Cure it under the LED lamp for 30 seconds.
Next, add the leaves by dotting green near the rose buds you've created. To give the leaves more dimension, start with a dark green and dot a lighter shade of green over your dark green leave dots.
Once again you can cure it under the LED lamp and it's almost complete!
The last step to to add sparkly polish and stick on gems to wherever you see fit for the final look.
I'm really amazed at how simple the roses were to create and yet delivers such pretty results.
I won't be diverging all the things that I learn step by step because I think I'll make a terrible nail instructor but if you are keen on learning how to do some nail art on your own, J & Y Nail Studio is the place to go.
This is another simple but effective technique I learnt. Run alternating colors parallel to what every lines you like to draw. Then just run through those lines at a 90 degree angel with a clean thin brush to get a beautiful feather-like effect.
It's simple, and works with any color combination you choose.
To add that extra oomph, just add on some sparkles!
The last of the 3 designs I want to share with you is this rose design. The ONS i-Gel system allows you to blend colors beautifully so you can just lightly layer color on color to get a nice subtle hue before drawing your design.
I love this design because it's so easy to draw but turns out really elegantly. With the base hue established and cured, using a brush and black gel polish, start drawing the rose. Draw a small oval in the middle and just keep building petals around the middle till you reach the edge of the nail.
These 3 designs are just the peak of the iceberg. There are just so many simple and effective techniques you can learn to style and design your own nails using Gel polish.
Currently, there's a one day class that J & Y Nail Studio are conducting for ONS i-Gel Training.
Included in the gel polish application and gel art design, you'll get:
5  ONS i-Gel polish colors
1 Top2Bottom polish
1 ONS Smoother File
1 ONS Certificate of Training
This training session costing SGD 500 can be arranged anytime on Tues and Sat at 10.30am to 5.30pm or on Wed and Fri at 10:30am to 9:30 pm.
Award winning Jess and Yoko are the only instructors at J & Y nail studios so you can be sure that you will be learning from the experts directly.
At J&Y Nail Studio they adopt a flexible timetable, which means students have significant freedom over when they like to attend their courses. Be it work during the day or  commitments in the evening, with the freedom to plan their own timetable, students can better focus on their learning without time pressure.
Here are some of the cute stuff that their students have done I really like the Rikkimaru ones!
The instructor's competition pieces are simply exquisite. I don't think I'll ever reach their standards but for someone who couldn't even apply her own nail polish previously, I'm mighty happy with my simple roses and swirls.
If you are keen on taking a nail course, please contact J & Y Nail Studio at 96908083.