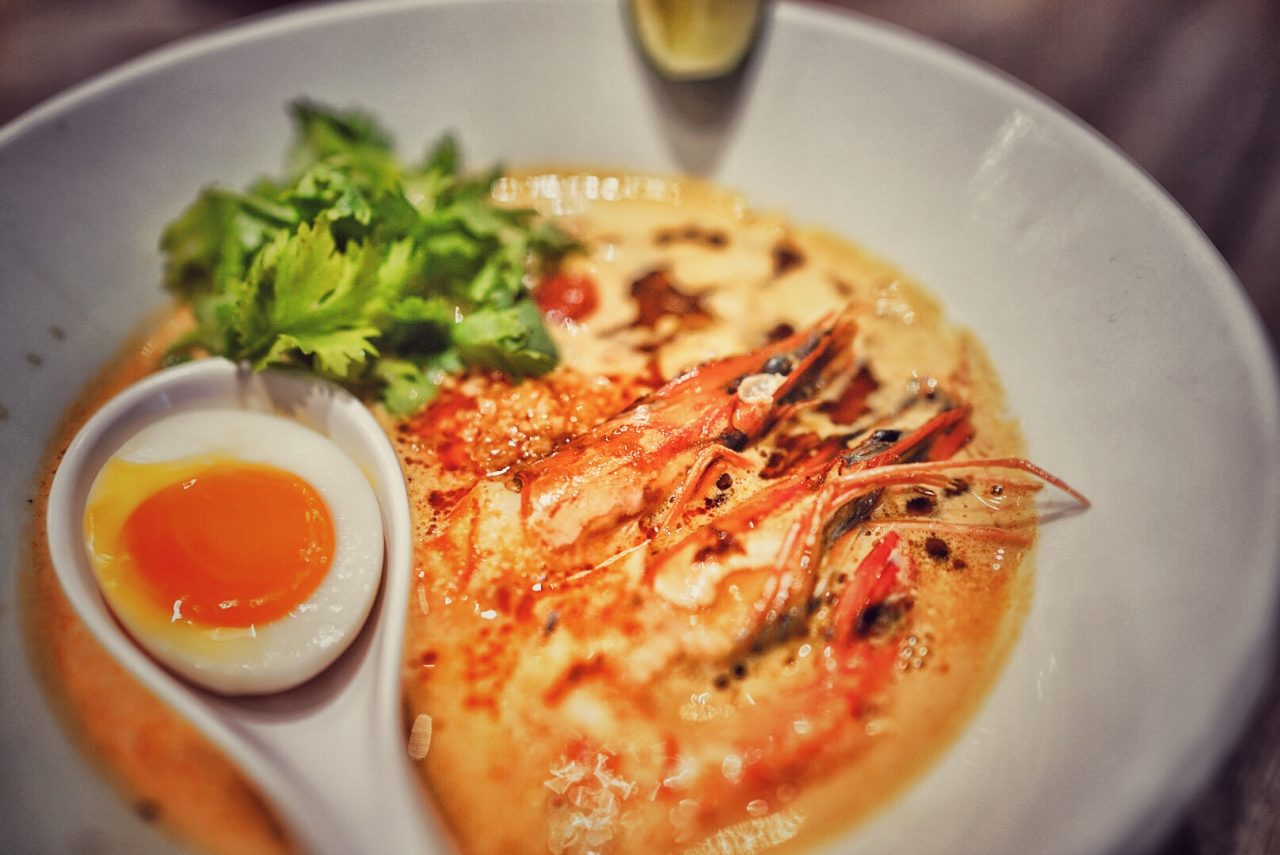 Can't decide if you should have Thai or Japanese for dinner? Why not both? IPPUDO's seasonal Tom Yum Yonkotsu Ramen ($19) is finally in Singapore. Originally created for IPPUDO in Thailand, this fusion ramen has received overwhelming response from the Thai locals and after giving it a go, I could see why.
The creamy mouthfeel and richness of IPPUDO's signature Tonkotsu broth gives an added dimension compared to the usual Tom Yum soup. The Tom Yum spice level is just right and doesn't fight with the taste of the broth. Add in some fresh tiger prawns, minced meat, the must-have Shoyu Ajitsuke Tamago that is quintessential to a good ramen and you have on hand, a chart topper. The lime adds a nice zest to the noodles that balances the whole meal.
I also highly recommend the chicken gyoza and lotus chips as accompaniments to the meal. To be honest, I slurped the bowl down so fast, it surprised even my lunch mates at the Mandarin Gallery outlet . I'll definitely be back before they decide to take it down the menu.