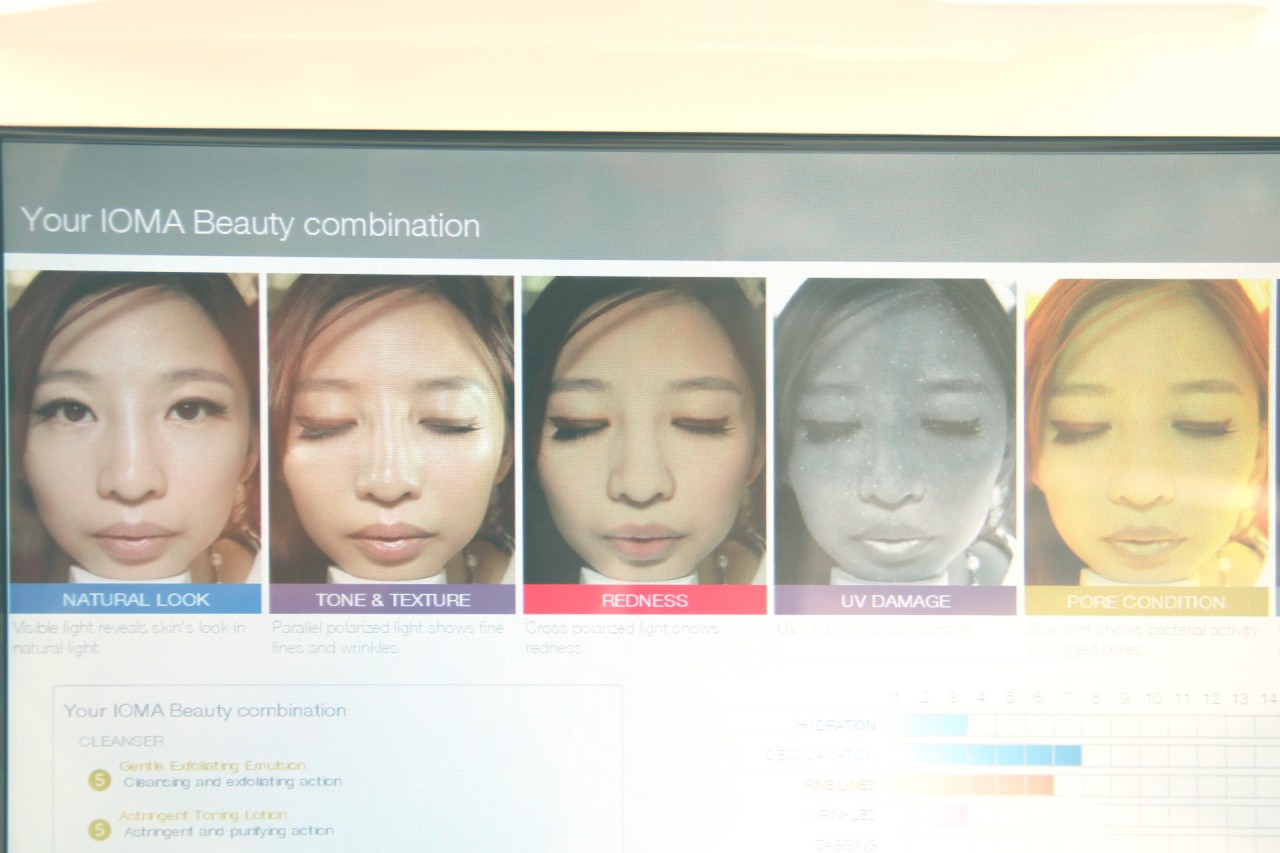 I can't deny my love for new experiences, new innovations and new concepts and in many ways, I think I'm fortunate to be born in the right age for many revolutionary changes especially in the beauty industry. Earlier this year, I was wow-ed by yet another avant-garde beauty brand, IOMA Paris.
With the opening of its first counter at Hereen Robinson in Singapore, IOMA Paris is finally within reach of Asia. This French luxury beauty and skincare brand made a meteoric rise within a few short years since its inception in 2010, as it takes science and personalisation in skincare to a whole new level.
A beauty brand powered by smart science, Ioma is founded by Jean Michel Karam, a scientist, inventor of more than 50 high technology patents and a serial entrepreneur. Transferring the know-how and high technology from MEMSCAP using the MEMS (Micro Electro Mechanical Systems) technology – complex electronic components that can detect physical phenomena such as pressure, acceleration and speed, an essential technology in the automobile, aeronautics, medicine and telecommunications industry, Jean Michel Karam initiated research applying the smart technology of MEMS in dermatology and skincare, and pioneered a brand new business model.
Together with a group of experts in technology and skincare/dermatology specialists, Jean Michel Karam launched IOMA Paris, a sophisticated and personalised skincare regime that uses diagnostic equipment powered by MEMS technology to prescribe a custom-made skincare protocol for a woman of any age, skin type and ethnicity. The diagnostic devices track and measure the skincare regime's results over time and fine tunes the recommended products to suit the skin's changes over time.
Their IOMA sphere 2 is a wonder in its own right as it breaks down your skin needs into a multitude of components so that it is able to analyse each of your various problems in greater detail. It is a rapid method of analysis, based on patented and specific techniques of light filtering, and provides you with an instant "photograph" of your skin. Five different photos reveal your skin's imperfections most often invisible to the naked eye.
I placed my face into the IOMA sphere 2 as Chanel, the IOMA therapist, used the probe on various parts of my face to give it a complete analysis.
The process was very simple and yet it completely covers the whole nine yards. The ultimate macroscopic measurement analysis of your skin and its current condition.

While doing the measurements, Chanel commented that my skin texture on each side of my face and asked me if I'm always sleeping on the right side of my face. I thought about it for a moment and realised how accurate that assessment was and how this session was the most honest deciphering of my lifestyle and beauty habits that has led to my current skin condition. Akin to visiting a shrink, the soul of your skin care is laid bared on the IOMA counter. No more doubts, just answers and solutions.
I have been more conscientious with my skin care routine in the recent years and after reviewing tons of beauty products, I already have a much greater understanding of what works well on my skin. Despite that, I was still a little worried on how my skin's " report card " will show.
As it turns out, it wasn't too bad. I noticed that I could do with a little more hydration and it was time to progress into anti-aging products. Bacterial activities is high and I have quite a few clogged pores which was supposedly in the normal range when living in city environments due to higher levels of air pollution.
Your complete skin diagnostic takes less than two minutes. Using the summary sheet provided, you will be able to measure your skin's progress on a regular basis and check the effectiveness of your IOMA beauty treatment point by point. The IOMA Sphere 2 is even able to tell you what combination of IOMA beauty products you should use.
Here comes the really cool part. Unlike most beauty brands, IOMA is able to customise a bespoke day and night cream that will meet the exact requirements to enhance your skin conditions.
There are 864 possible formulations and only one out of these combination is perfect for your current skin conditions. There is no longer a need to mix and match products from different ranges or different brands because all your concerns will be addressed through IOMA's bespoke creams.
I stared unabashed as my unique cocktail was mixed. Fascinated and intrigued, I couldn't keep my eyes away even if I wanted to. Just 2 active bases and 8 active serums are needed.
A general break down of the 8 serums are
H1 – Long-term moisturising
H2 – Self-regulating moisturising
H3 – Anti-aging moisturising
R1 – Elasticity & firmness
R2 – Redensification
R3 – Botox-like tightening effect
R4 – Global anti-ageing
R5 – Firmness & smoothing
No other special care serums were needed. Just make sure you have a cleansed face then apply one pump of the day cream over your face in the morning and one pump of night cream before you sleep.
Completely convenient and fuss free. I love how they designed the bottle to allow the pump head to be easily hidden when not in use. This makes the bottle much better to be taken for travels and also prevents dust or dirt from getting into the nozzle.
You will be given your customised creams but you won't get to keep the unused serums to prevent misuse. When it comes to concentrated serums, you don't want to overdo it and cause more problems for your skin.

Now that you know all about the technology and how it works, here's my review of the creams.
In all honesty, I took forever to write this review because the first 2 weeks I tried this product I had a breakout that forced me to stop using. At that time I wasn't sure if it was due to the haze that descended in Singapore in February. After letting my skin calm down for 28 days, I tried using these IOMA bespoke creams again. This time, even though I did have one pimple appear on the 2nd day of usage (which is probably due to stress or hormones) I didn't get the same breakout issue I faced with my first trial. I continued using the products for 28 days (the number of days needed for your skin to renew and thus shows the effectiveness of the products) and I'm happy to declare that it wasn't the product that cause irritations on my skin. In fact, my skin is pretty hydrated and supple all day long.
The creams can last you for quite awhile so in terms of value, the bespoke range ranks quite well in the premium beauty range. I haven't gone back to do my skin analysis but it'll be interesting to see if my cocktail requirements would change.
If you'll like to find out all there is to know about your skin and be a part of this revolutionary way to understand your skin better, head down to any IOMA counters.  In less than 5 months, IOMA has already opened four counters in Singapore.
You can find IOMA on the famous Orchard Road, in the new ROBINSONS and ISETAN Scotts department stores,at ISETAN's Jurong East or at TANGS Vivo City department store.
Thanks for reading.