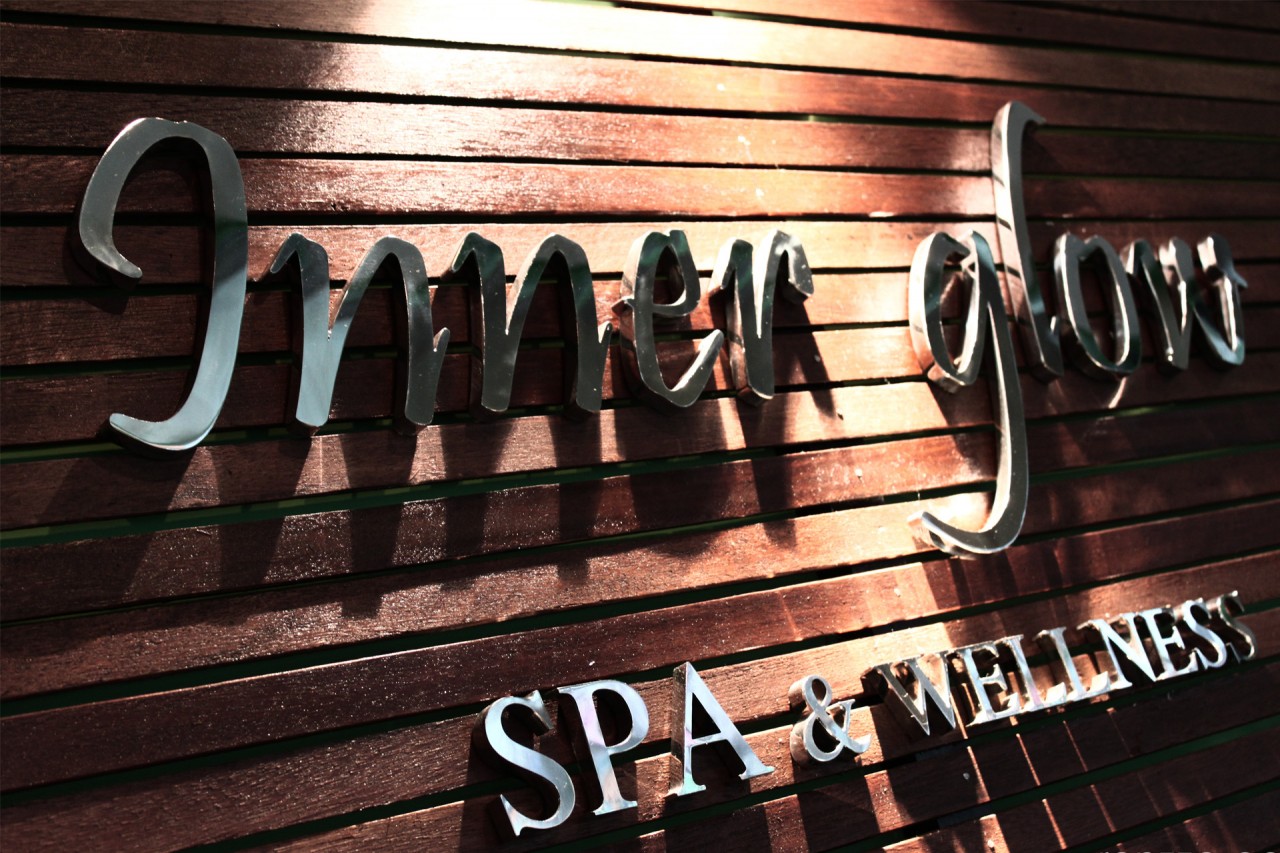 I just had my summery nails done to day by my girlfriend, Clara who's back from Melbourne for a short holiday. Just looking at my nails makes me wanna embark on a beach holidays soon. I'll share photos of my nails on my blog soon but if you can't wait, it's already on my instagram (@renzze).
When I was in Bali, I had a spa treatment or massage almost every day whether its in the villa or heading out to the spa shop. Getting pampered from head to toe for a fraction of the cost that I'll have to pay if I was in Singapore is one of the beauty of visiting Bali.
Spas in Bali are a dime a dozen but the one I always go back to is called Inner Glow.
The main reason for coming back to this place is that they have an incredible 4 hand massage where 2 therapist will work on you at the same time.
4 hand massages are not uncommon in Bali but it is crucial to find a good one. At Inner Glow, both therapist are trained to be coordinated making you feel like one exceptional endless massage. I've once tried a not so good 4 hand massage at an even more expensive spa that left me feeling as if I was molested by random hands.
So if you go Bali and want to try the 4 hand massage, here's sharing my usual spa with you.
Inner glow spa 1 
Address : At Padma Utara St / Kuta / Bali
Phone : +62361 761098
Inner glow spa 2 
Address : At Benesari St / Kuta / Bali
Phone : +62361 765981
Inner glow spa 3
Address : At Kuta Beach St / Kuta / Bali
Phone : +62361 762891
Inner glow spa 4 
Address : At Legian St / Kuta / Bali
Phone : +62361 804636
Just so you know, I'm not paid nor sponsored by this spa and neither do they even know that I'm writing about them. I just wanted to share because I've gotten so many emails through the years asking me the recommend a value for money spa in Bali. A lot of people who go to Bali find that the hotel or villa spas can be quite costly.
Anyways, I got back to my villa after my spa session to see dinner waiting to start and the pool all filled with fresh flowers. They do this every night and I never get tired of it.