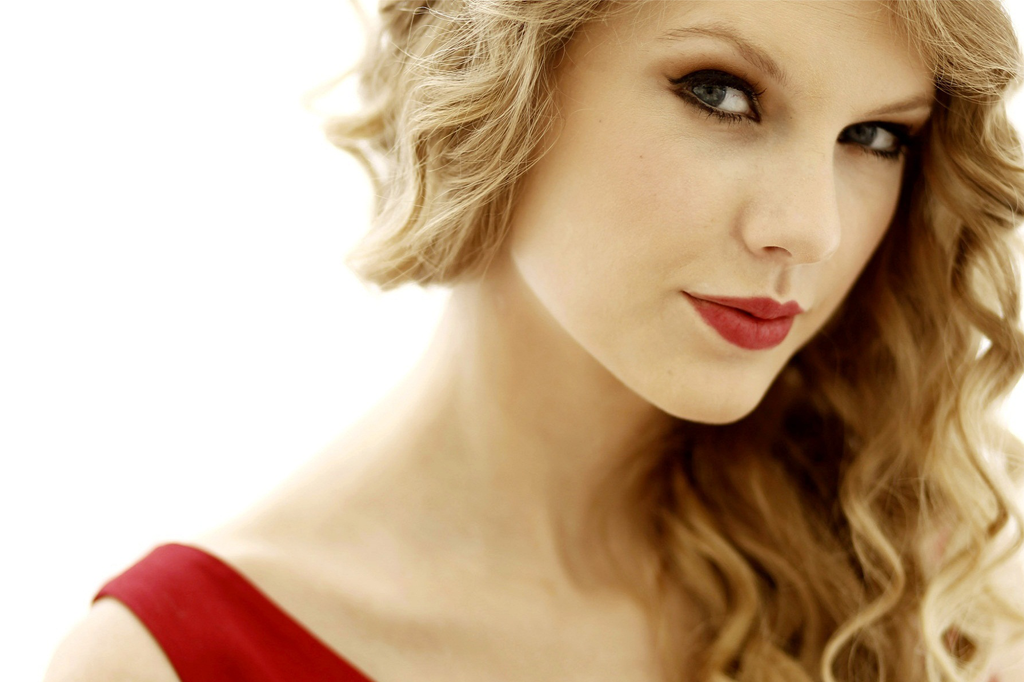 You know how some music just seems to resonates with your heart and you can't get it out of your head. You hum it without even knowing until you get interrupted or when someone else stares. Well, I recently, had Taylor Swift's song stuck in my subconsciousness. I've always had a strong admiration for singers who are also talented musicians and song writers and Taylor Swift is one of them!
In honour of having her song repeating in my mind (if you can't fight it, join it, right?) and her spectacular on-going Red Tour (she will be stopping by in Singapore on 12th June), I'm going to share 10 reasons why I think Taylor Swift to so adorable.
1. She converts her pain and her failed relationships into platinum records and billboard hits. It's her overwhelming inner strength that gives her the edge. Instead of wallowing in self-pity, she channels her experience into something beautiful and we all need a reminder to do that in our own lives as well.
2. Her music may be catchy but it's the words that capture my attention. The lyrics she writes are honest, authentic and totally relatable. As I belt it out in the safety of my mind, I feel those same raw emotions running through my veins. She's singing my story too.
"Touching him was like realising all you ever wanted was right there in front of you
Memorizing him was as easy as knowing all the words to your old favorite song
Fighting with him was like trying to solve a crossword and realising there's no right answer
Regretting him was like wishing you never found out that love could be that strong."
 3. Taylor Swift once said that she can never go without her red lipstick. I love her retro hollywood siren look and her simple glamorous styling.
4. With RED, Taylor Swift became the first artist since the Beatles (and the only female artist in history) to log six or more weeks at #1 with three consecutive studio albums. RED has topped the Billboard 200 Albums Chart for seven weeks, following Fearless (11 weeks), and Speak Now (six weeks).
5. Taylor Swift writes all of her own songs, has career record sales in excess of 26 million albums and 75 million song downloads worldwide, and her two most recent albums are two of only 18 albums in the entire history of music to sell more than 1 million copies in a single week. She has had singles top both the country and pop radio charts around the globe, and has thus far scored 13 #1 singles across multiple radio formats. She is one of the top 5-selling digital music artists worldwide, and is the top-selling digital artist in country music history.
6. She's achieved all these and more yet she's only 24 this year. It's just incredible.
7. Despite all the achievements, she's really down to earth and humble. Never forgetting to reconnect with her fans or to give back to society through numerous charities like UNICEF and Habitat For Humanity.
8. Taylor Swift is very musical. She can play guitar, banjo, piano, ukulele and electric guitar.
9.  I think it's cool that for her RED Tour in Singapore, Cornetto will be launching an exclusive, limited edition Cornetto Blackforest RED, wrapped in an enticing, eye-catching red pack complete with Taylor Swift's logo.
10. Lastly, she's one celebrity that hasn't lost her sense of humour. A quick glance at her Instagram would tell you that.
Taylor Swift's RED concert will happen in the Singapore Indoor Stadium on June 12, 2014. Fans do get your tickets soon! (Try to find it in Ticketbis site)

For more information about Taylor Swift, visit her website at www.taylorswift.com. You can also follow her on Facebook, Twitter @taylorswift13, Instagram @taylorswift and Youtube.