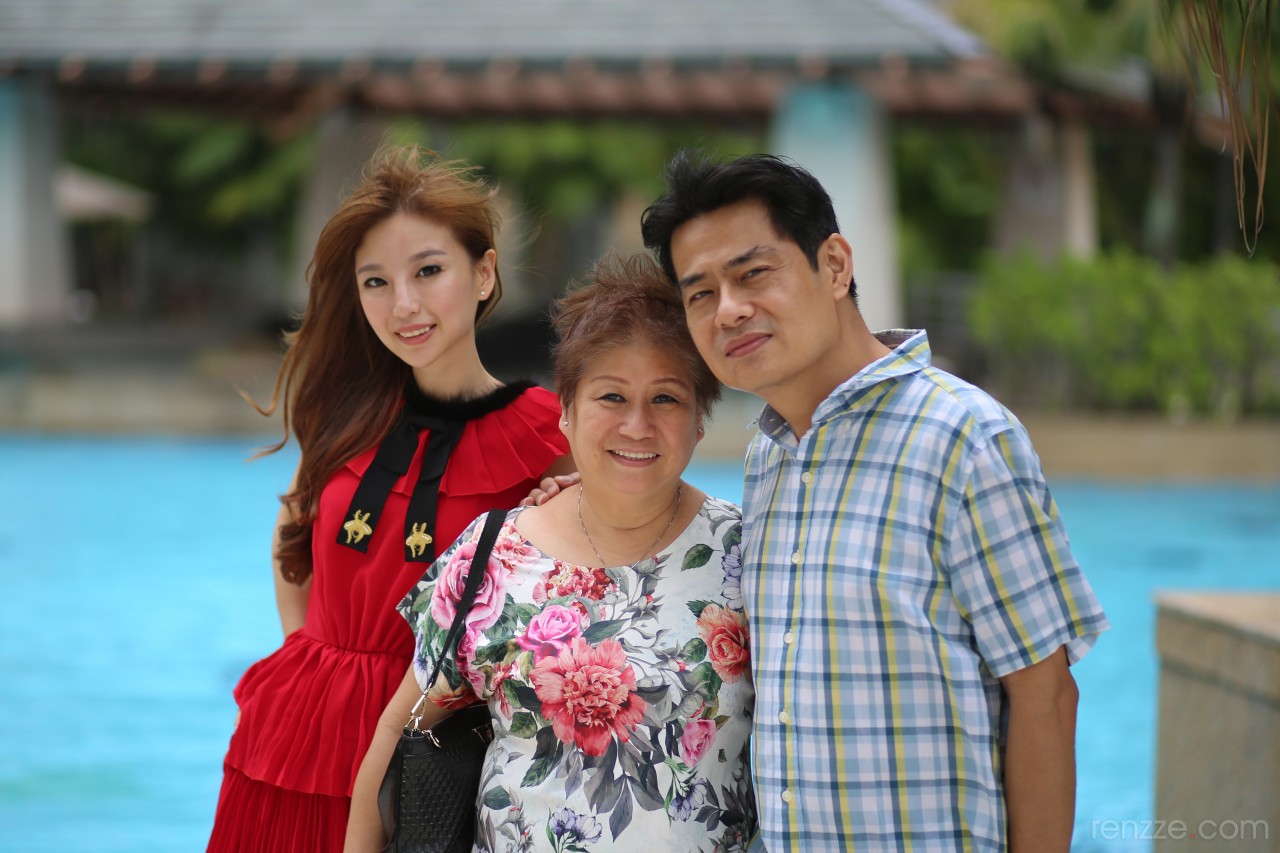 All red for Chinese New Year house visiting. We tried to take a family photo but the winds were blowing with gusto that day and it was hard to find one that didn't have hair all over the place or our eyes closed.
I've been eating so much in the last few days and basically ignoring the scales while caving in to my sugar addiction. Visiting relatives and friends during the Chinese New Year is a great way to catch up with everyone. Usually people ask how are you but in this season, it seems people tend to ask if you have eaten yet instead. Then of course, they will proceed to stuff you with goodies and homemade delicacies regardless of your answers. It's strangely heartwarming and totally worth all the extra weight I am gaining.
I'm already back at work but I'm sure there will be lots of gatherings and celebration happening throughout the whole of February. In fact, this coming sunday is Valentine's Day which coincides with "Ren Ri", the 7th day of the Chinese New Year.
For those looking for simple ways to spice up your look  can try the latest lip colours from Revlon Matte Balm collection, in time for this Valentine's Day! Infused with moisturising ingredients and packaged in a retractable crayon for your convenience, these velvety colours will leave your date leaning in for a second kiss. Gone are the days where matte lip colours are commonly associated with dry lips. Blended with a Triple Butter Complex of shea, mango and coconut butter, these balms will leave your lips feeling hydrated and moisturised. Coupled with its retractable chubby crayon design, wearing a kissable colour has never been so effortlessly convenient.
Furthermore, I'm going to leave you another exciting news because good deals are always worth sharing. Deborah lippmann's mellow and dreamy Delight collection, featuring brand new shades, are now available for the first time in her innovative Gel Lab PRO formula. This latest dual-patented formula infused with 10 active ingredients helps to deliver health, wear and shine, providing the high gloss and cushiony plumped look similar to a gel, without nail damage. As a gift of love this 14th Feb, you (and your friends) are welcome to get a FREE COLOR NAIL Service! Check into Beautique at Takashimaya level 3 to be the first to try out Deborah Lippmann's new Spring colours including the 'gel lab pro' range and get your free express Deborah Lippmann HOT NAILS mani. Its first come, first served so hurry down.
I'm completely smitten by "Dirty Little Secret", a sheer holographic greige hue, which debuted on the Spring 2016 Narciso Rodriguez runway. Hopefully, I have time to pop by for a free nail session too. Enjoy your week!