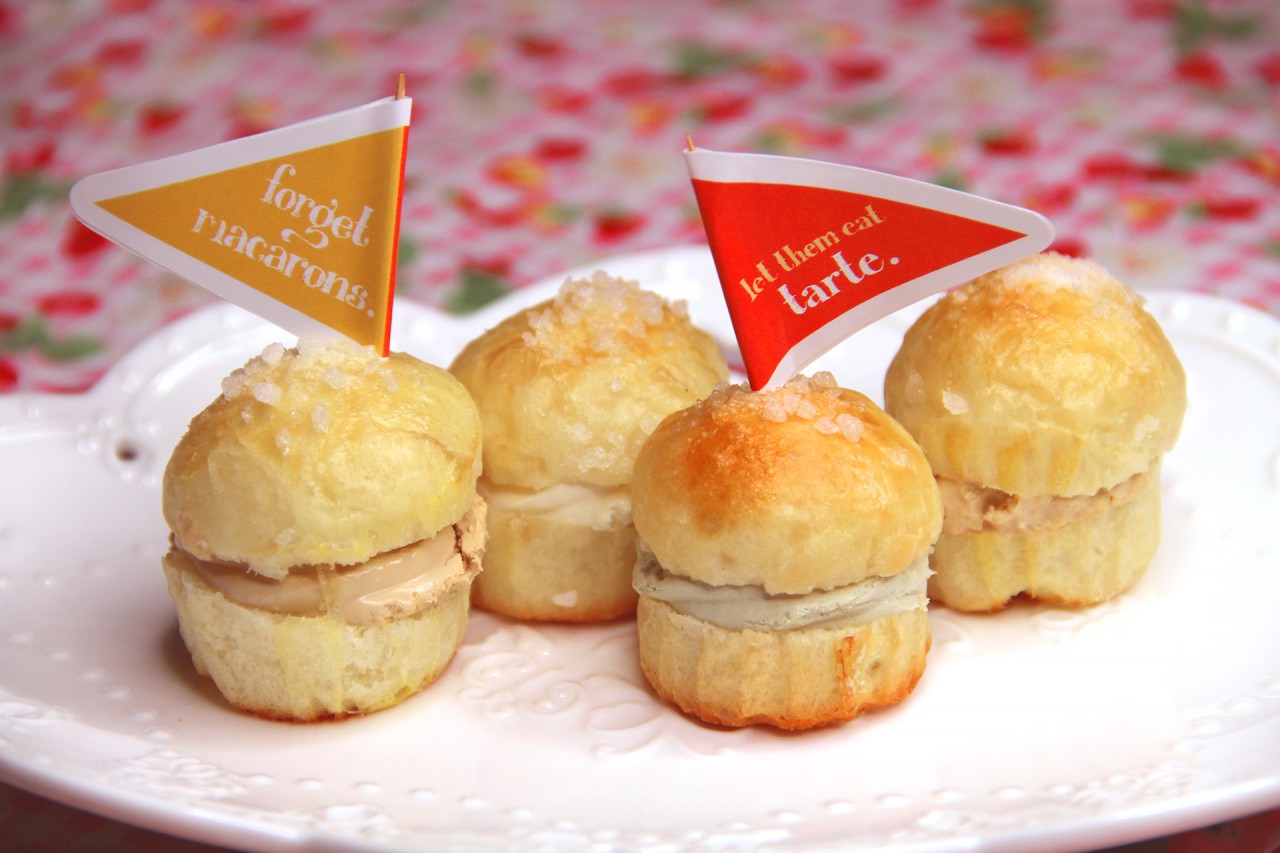 With Ladurée opening in Singapore, photos of macarons have been popping up all over the place. But I know a lot of friends (especially the guys) who find macarons too sweet for their tastebuds. Here's an alternative you could try for your next sweet craving -La Tarte Tropézienne!
Let me share with you some background information about Tarte Tropézienne that I learnt from Jennifer (the wonderful person behind La Tarte Tropézienne).
"The Tarte Tropézienne was created by Alexandre Micka, a Polish man who arrived in Provence after WWII. He came armed with some of his grandmother's recipes and chose the sleepy seaside town of St Tropez as the perfect spot to open his bakery. A chance opportunity to cater for the cast and crew filming a movie in nearby Ramatuelle was to change the course of his baking destiny. The film turned out to be the cult classic "And God Created Woman" (Et Dieu … créa la femme). And, as legend has it, one of the biggest fans of Micka's cream cakes on set was a blonde bombshell by the name of Brigitte who, along with the rest of the cast and crew, couldn't order enough of them! The rest is glamorous history! The cast and crew, including Brigitte Bardot, fell in love with the cake, and according to myth, it was Bardot who suggested the naming the cake for the town. Micka did just that, and the rest is history. The Tarte is still popular all over the French Riviera, evoking movie star glamour of days past."
Jennifer, who is from South of France has brought these little treats to our sunny shores in Singapore so that you could try them too.
With the nice puffy and soft pastry and yummy butter creme filling, these little snacks are tasty and great for a quick tea time snack. There are quite a whole lot of flavors to choose from and I tried the green tea, vanilla, hazelnut and coffee ones. The courier delivered them chilled and ready to eat. They can keep well for about 24 hours in room temperature and if kept chilled, they can last for up to 3 days. You might have come across these little treats at PasarBella Farmer's market! These were so popular, the sold out really quickly but you can still get your hands on them by contacting La Tarte Tropézienne directly.
La Tarte Tropézienne 
revolutionsttropez@gmail.com
Tel: 9076 3800