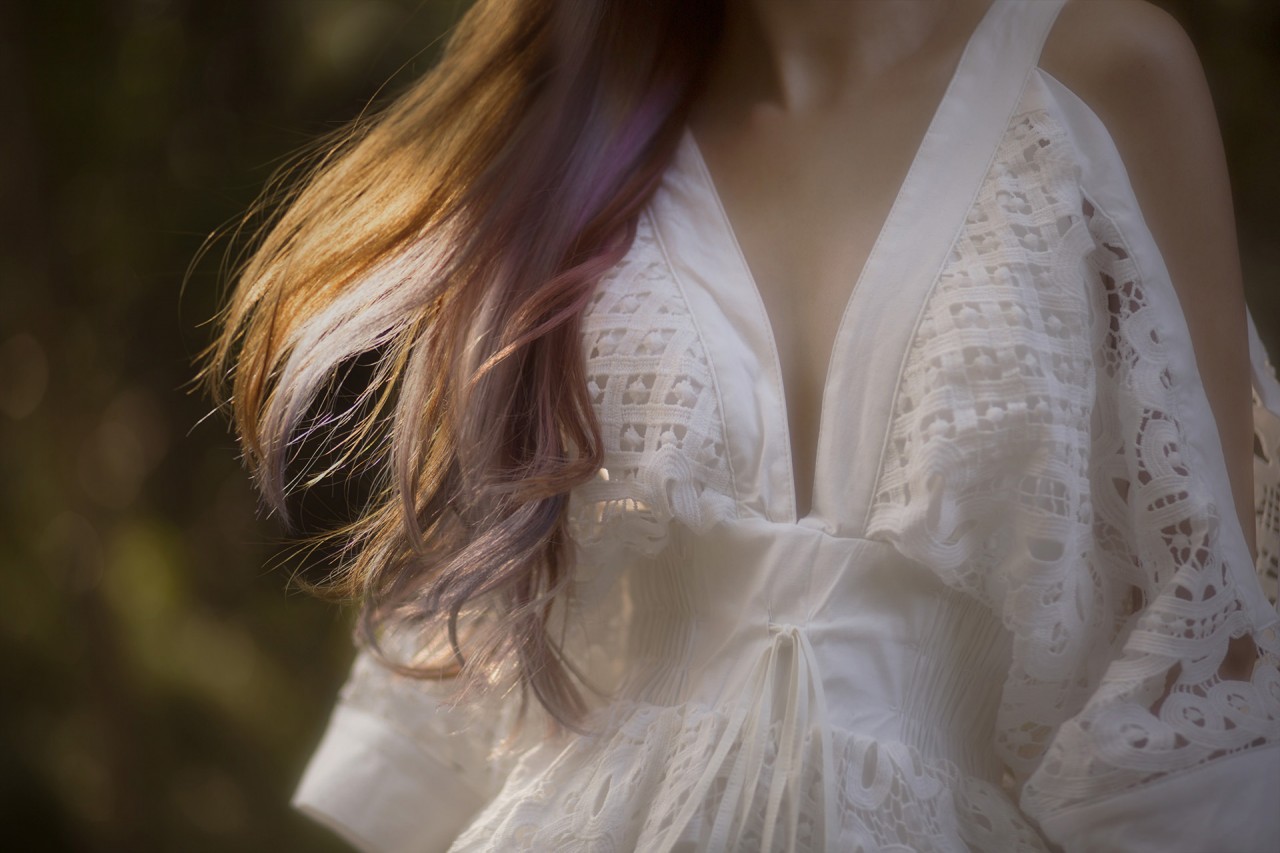 As most of you have noticed from my Instagram (@renzze) photos, I've been getting into quite a number of hair color changes recently. Normally, I'm known to go with relatively natural tones for my hair but being a blank canvas can be pretty boring so I decided to take the plunge with Michelle (my long time trusted friend and hair director of ToliV Boutique). She never disappoints and has opened up my hair adventures with the art of strobing.
Using only organic dyes and bleaches with a strong mix of treatments, Michelle was able to achieve multi-colors in my hair without damaging or destroying the texture and strength. After this set of unicorn rainbow strobes, I went back to brown ash (so as not to stand out too much during my Tibetan travels) and when I came back to Singapore, Michelle worked blues and greens to my hair. Despite all these changes, my delicate and fine hair has never been healthier! I also love how low maintenance the cut and style is.
The quality of products used on your hair makes a difference and at ToliV Boutique, they only bring in the best. They offer a range of choices of products but no matter which treatment or product you choose, you can expect excellent results.
Michelle worked with me to create a style that is extra bold but still extremely wearable for my " always on the go" lifestyle.  We went for a tonal mix of purples, pinks, blues and ash grey on the inner layers of my hair that helps to give vibrancy to the ends of my hair especially when the wind blows or when I tie my hair up. The top area of my hair is left in a natural bright copper brown tone so that when blown straight, the overall look is completely acceptable at work or a super formal occasions.
In this series, my hair didn't get a glamorous blowout because I wanted to showcase how great it look even when I just wash and air dry it naturally. I love the playful vibe it gave to my Alice McCall "Keep Me There" playsuit.
I'm super happy with the results! It's my personal take on the mermaid hair trends. Over time, the color faded beautifully and I enjoyed every stage of the color changes. It's quite fun to see how others got excited to see my pop of colors when I move my hair around or when I tie it up to a messy bun during the weekends. The myriad of colors made me pay more attention to my hair as I played more often with braids or wearing my hair up with funky accessories like a rock star.
Sometimes all you need it a little bit of change to up your style. Thank you Michelle and ToliV for brightening me up and letting me show the wilder side of my personality. My current hair color is no longer multicolored but have been updated with some green tones hidden in my strands. I'm totally addicted and excited to see what I'll try next!
Here's the contact details of Michelle and ToliV Boutique if you want a change too!
Address: Purvis Street #01-01 188584
Mon – Sat 11am to 8pm
Tel: +65 6333 9223