My stylist in Japan sure did a great job with my hair! After 3 and 1/2 months later I'm still getting compliments and questions. I decided to state down my hair products and routine so I can just re-direct answers here instead of constantly repeating.
Shampoo : Redken All Soft
Conditioner: Redken All Soft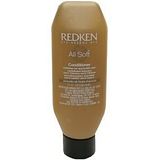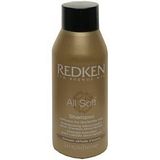 I've been using these for the past year and it works well for me… keeping my hair manageable ad lightweight.
Every fortnightly I'll also use a hair mask.
My choice?
Kerastase Resistance Masque Volumactive for fine hair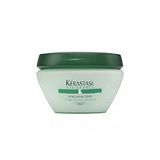 Unfortunately I'm one of those gals with very fine hair and this greatly helps my limp hair gain some texture and volume.
For girls with really long hair like mine… the ends gets brittle and dry easily as nutrients from the scalp doesn't get a chance to reach the hair ends. Thus, leave-in treatments are important! I admit to being lazy and irregular with this step but whenever I do remember I'll feel my hair instantaneously tamed…. soft and smooth.
My favorite has got to be Loreal's Lumi-Oil Shine Care Drops for wavy hair. Just rub some at the hair ends…. a miracle potion and my hidden weapon.
The last and final secret I'll share with you on hair care is how I style my hair. My perm has already died down and to achieve curls I use curling tongs! Instrument of choice for me is Phillips Geometricks but I'm sure any curling tong would work as well. Practice makes perfect.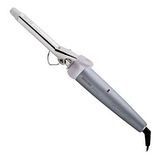 Make sure hair is completely dry before curling or else curls won't be defined. Usually I wash my hair the night before and curl in the morning. Don't worry about which direction to curl cause sometimes messy curls can turn out nice!
The key to nicely styled hair is that it needs to remain that way. No point spending 15 – 20 mins curling only to have them all disintegrate the moment you walk out the door… so the solution is hair spray!!
I'm using Cape Natural Hairspray and totally loving it! I bought mine in Japan but one of my besties managed to get it at Isetan. This hair spray does not weigh down the hair and allows the curls to flow naturally with movement while maintaining the style. And the best part is that it doesn't have the icky hair spray smell that makes my nose cringe! The added bonus is that the look and smell is so natural most people wouldn't even know you have hair spray on too!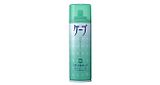 Alright! All my secrets are out =)
{ a little add on – my good friend has informed me that the hairspray is currently sold out at isetan… she's got 2 spare bottles from japan and would let them go at 13 bucks each… so if you want just drop me a msg}