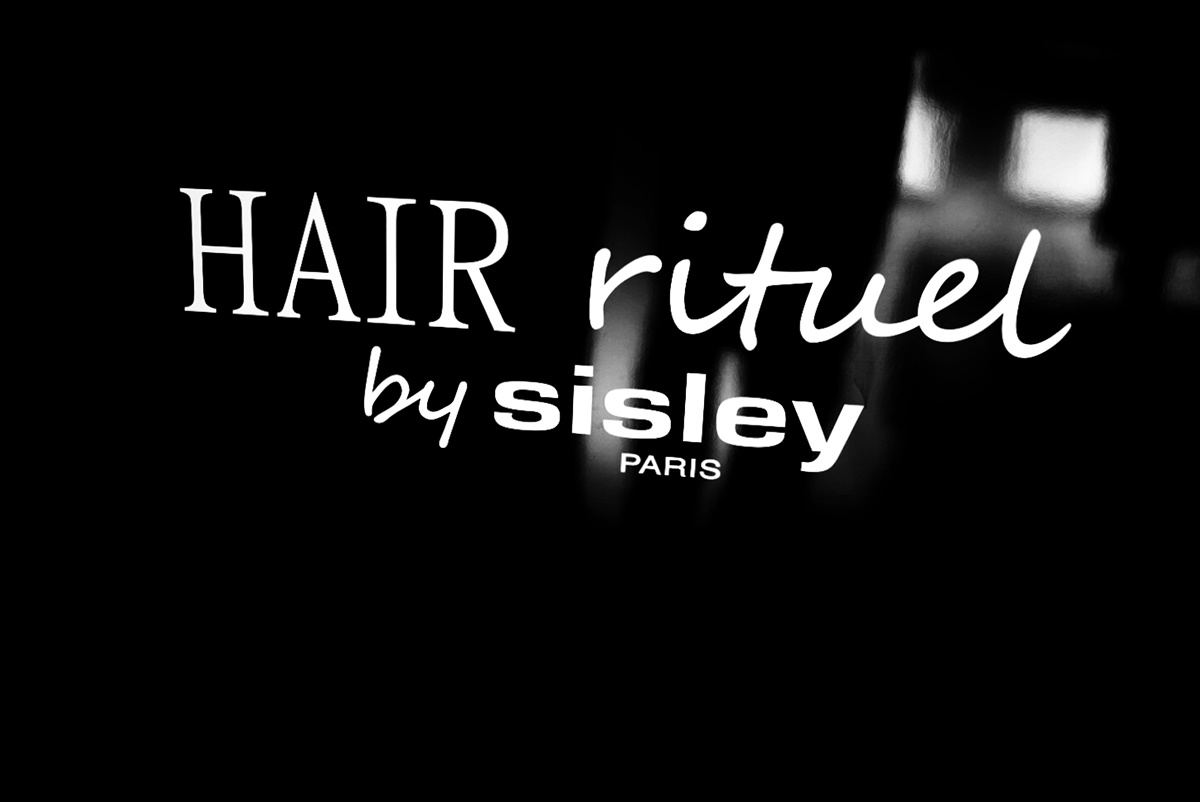 If we take such good care of the skin on our face, why shouldn't we spend the same amount of effort on our hair? After all, for many girls, a good head of healthy hair makes such a massive difference to our looks. I, for one, am thrilled when I wake up to a good hair day. The people behind luxury French skincare brand Sisley must think so too because they recently launched Hair Rituel by Sisley in Singapore. Focusing on the hair fibres and the scalp, Sisley harnesses their expertise in skincare and applies it to the skin at our scalp and the hair bulb.
Totally loving Hair Rituel by Sisley slogan!
Speaking to a new acquaintance at the launch event, she told me that her husband had seen some miraculous results using Hair Rituel by Sisley. He now has a fuller head of hair, and most importantly, after using for several weeks, his white hair started to be replaced with new black hair. This is exciting news! While it is not a personal testimonial on the effectiveness of the product from me, I do believe that by targeting the root of the problem (pun intended), giving the hair bulb the right nutrients can help stimulate healthy hair growth.
To repair the hair follicle, Sisley Research has formulated its products with:
A vitalising-fortifying complex (Zinc, Copper, Magnesium, Vitamin B6, Pro-vitamin B5, Vitamin E derivative) and Arginine (one of the twenty primary natural amino acids that make up proteins, especially keratin) to promote hair vitality. Rice proteins and a Vitamin Peptide (derived from the combination of a Peptide made up of three amino acids and Vitamin H, known for its action in treating hair loss) to densify the hair fibre. An extract of Linseed and Einkorn wheat to protect the hair's natural colour. Soothing Alpha-Bisabolol of natural origin and an excerpt of Sage.
The complementarity of these active ingredients has a profound effect on restarting the cellular mechanisms of the hair bulb. Day after day, the hair becomes stronger and denser; it is radiant with vitality as if regenerated.
At the launch, I secured a small travel size set of Hair Rituel products. Just like Sisley other skincare products ( I love Sisley Global-Hydra Serum), it smells fantastic. But more than just nice smelling, the essential oils ( Hinoki, Mimosa absolute, and Bay Rum) used are actual active natural ingredients that contribute to hair vitality by providing nutrients.
My favourite products in Hair Rituel by Sisley is the Revitalizing Fortifying Serum and the Precious Hair Care Oil.
Revitalizing Fortifying Serum
I use serums on my face all the time to keep a healthy face. I think it's simple but also ingenious that we should also use a serum for the top of our heads. Environmental pollution and stress affect every part of our health, and that includes our skin and our scalp. Without proper maintenance and care, it can lead to hair loss.
The Revitalizing Fortifying Serum is Sisley's most technical hair product, and it contains a high concentration of minerals, vitamins, plant extracts, and proteins. It is supposed to be incredibly effective to prevent hair loss, and I hope it would help me fortify my hair. You have to use it on alternate days for one month then twice weekly for two weeks to keep it maintained. I don't know how long my bottle is going to last but I just started trying it and I hope I'll be able to see the difference soon. What I love about it is that it is lightweight, not at all greasy and can be used on towel dried hair or dry hair.
Precious Hair Care Oil
Most of us are no stranger to using hair oil (especially those of us with longer hair). Considering how far the ends of our hair is to the roots (where the hair receives most the nutrients), it is understandable that we all need a little help. Used as the last step before styling, Sisley Precious Hair Care oil is a lovely cocktail of oils from Passionfruit, Shea, Cotton, and Moringa. It protects the hair, add shine and primes the hair. The light texture is gorgeous and does not weigh the hair down.
Sisley's plant-based formulations are always a huge success, and HAIR RITUEL by Sisley is no different. By focusing on products that give a practical, sensorial, complete hair care routine to clean, regenerate, fortify, and beautify hair every day, Sisley is looking to make us feel and look better from head to toe. If you want to read more about it, click here!