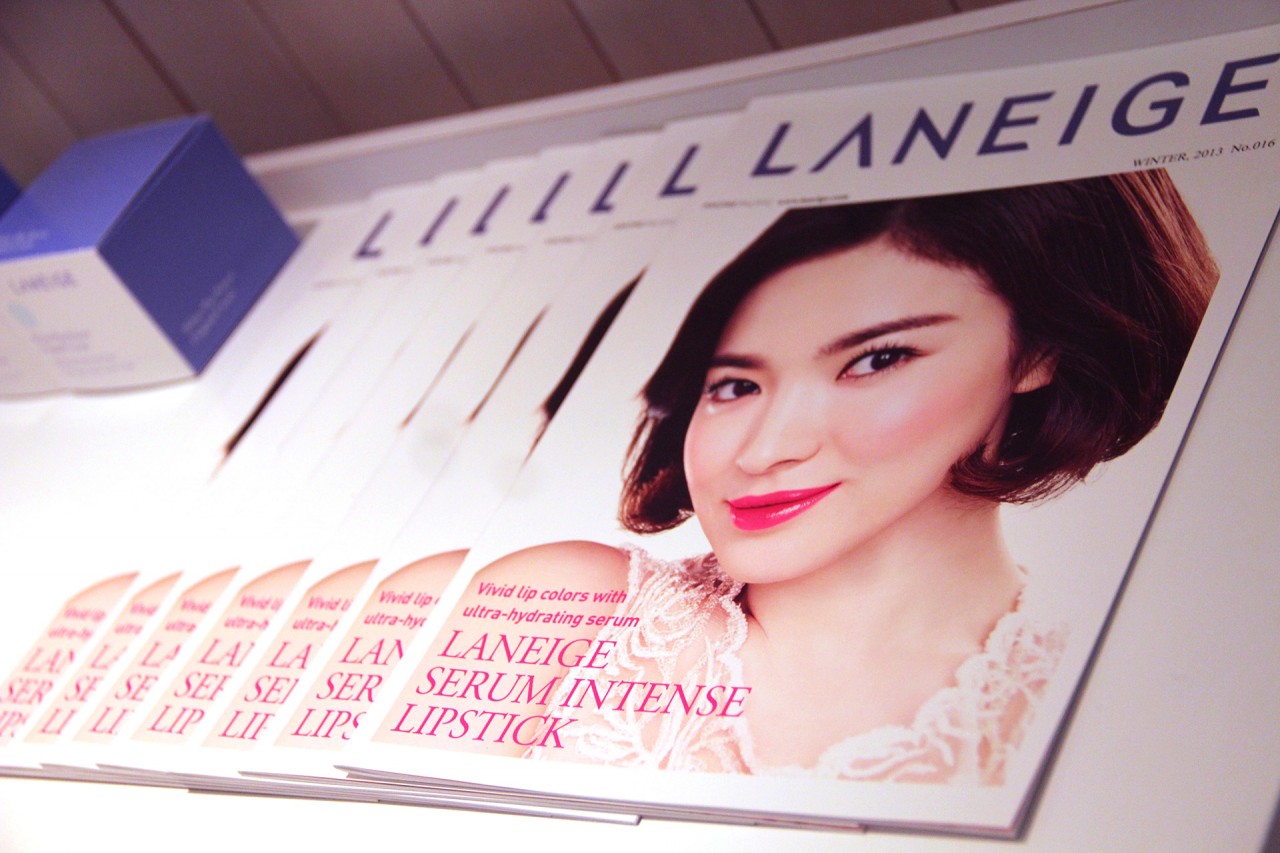 One of the earliest Korean brands that I've used is Laneige. I started trying out Laneige as far back as 2004 (10 years ago!) and immediately fell in love with their sleeping mask and strawberry yogurt mask. Over the years I've tried all sorts of beauty products but a small part of me still gets excited when I hear about new products and improvements from Laneige.
Everyone in Asia is always striving for a fairer complexion and Laneige's new formulated White Renew Plus range intends to do just that!
Formulated with the brand's exclusive Melacrusher technology to split and eliminate melanin from within the skin, the essence is supposed to even out your skin tone and make it 2 shades fairer while giving your skin more radiance in two weeks!
Dr Shim was even there to explain to us in detail their research results and how the Melacrusher technology works. Laneige's special formula is able to reduce black, red and yellow pigments to give an optimised radiant glow to your skin.
I've always loved the textures of the Laneige essence and emulsions and this was no different. They even incorporated the new technology to their famous Laneige BB cushion!
I'm so hyped that they finally have their sleeping pack in capsules which make it so convenient to travel with! I'll do a full review of all the products soon!
Had a lovely session with familiar faces, yummy snack and lovely drinks while learning more about achieving the Korean look.
I have been hooked on Korean Drama "My Love From Another Star" recently and I spotted quite a number of Laneige makeup in the series. I'll think Korean makeup is perfect for that easy girl-next-door everyday look.
If you are a big fan of whitening products, do check out Laneige White Renew Plus.
*****
*****
*****
*****
*****
Outfit of the day
Keeping it simple and clean for a more Korean look. Dresses with pockets also tend to have a special alluring factor to me.
 Thanks to Masa-san of Naoki Yoshihara by Ash salon for styling my hair that day. You can't see the braids clearly and it's a little messy cause I took these photos very late in the night after a long day. You can see my hair style and braids much clearer in this post.
Dress: Ching
Earrings: Chanel
Bag: Hermes
Heels: Korean