Last week, Shannon and Janice came over my place to stay over! We played Taboo… Charades and Win, Lose or Draw till 3am! Janice and my drawings really cannot make it so it was really challenging trying to figure out what we were trying to draw! But it did generate lots of laughters!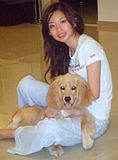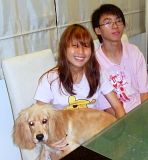 The next day the both of them had to prepare for their Cosplay event while I had to meet my parents to take my grandparents to Tim Sum at Red Star Restaurant. I nearly couldn't wake up and was a little late! Luckily my grandparents just laughed it off! Phew!
After which I took my mum to the bank to help re-negotiate some new financial contracts for her and rushed home to meet my plumber for some repairs. If only I could clone myself!
I'll update about the cosplay event once I sort the pictures out!