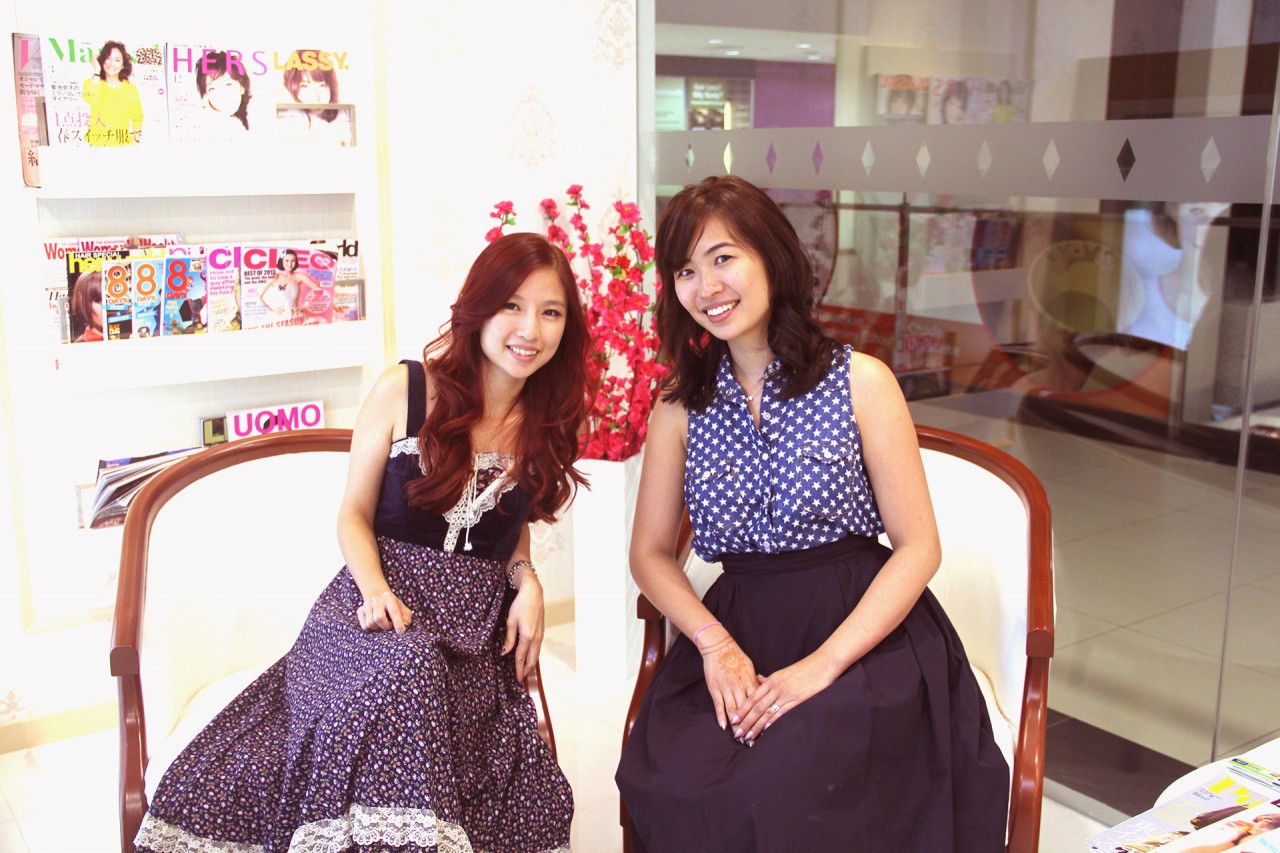 I'm sure most of you readers would know that for the past year, I've been going to Masa-san of Naoki Yoshihara by Ash for my hair needs. When my girlfriend, Celeste, was in Singapore for a short holiday, she wanted to get her hair cut and coloured by Masa-san too. Celeste and her family are based in Finland so whenever she comes back to Singapore, it's always a whirlwind of activities to do and food to eat. Getting her hair taken care of by Masa-san was high on her list of to-dos because there aren't many stylists in Finland that can deal with asian hair properly.
A big thanks goes out to Masa-san for accommodating both of us on such short notice. Masa-san had just landed in Singapore hours before our appointment! He's extremely dedicated to his customers and for that I'm grateful.
Celeste wanted a dark colour as she would not be able to easily re-touch her roots when she goes back to Finland. As a busy mother of three kids, getting her hair done was very rare "me" time and she exclaimed how she felt like a celebrity with so many people fussing over her.
Celeste had dyed her hair black previously so it's much harder to dye a lighter colour over without bleaching. Masa-san was determined to give her the best results and coloured her hair twice over with no extra charges.
Thank you Masa-san and Naoki Yoshihara by Ash salon for not only maintaining my locks but for making my friend's day so much brighter.
Naoki Yoshihara by Ash
177 River Valley Road
Liang Court  #02-15/16
Singapore 179030
Tel: 63335662
Thanks for reading.