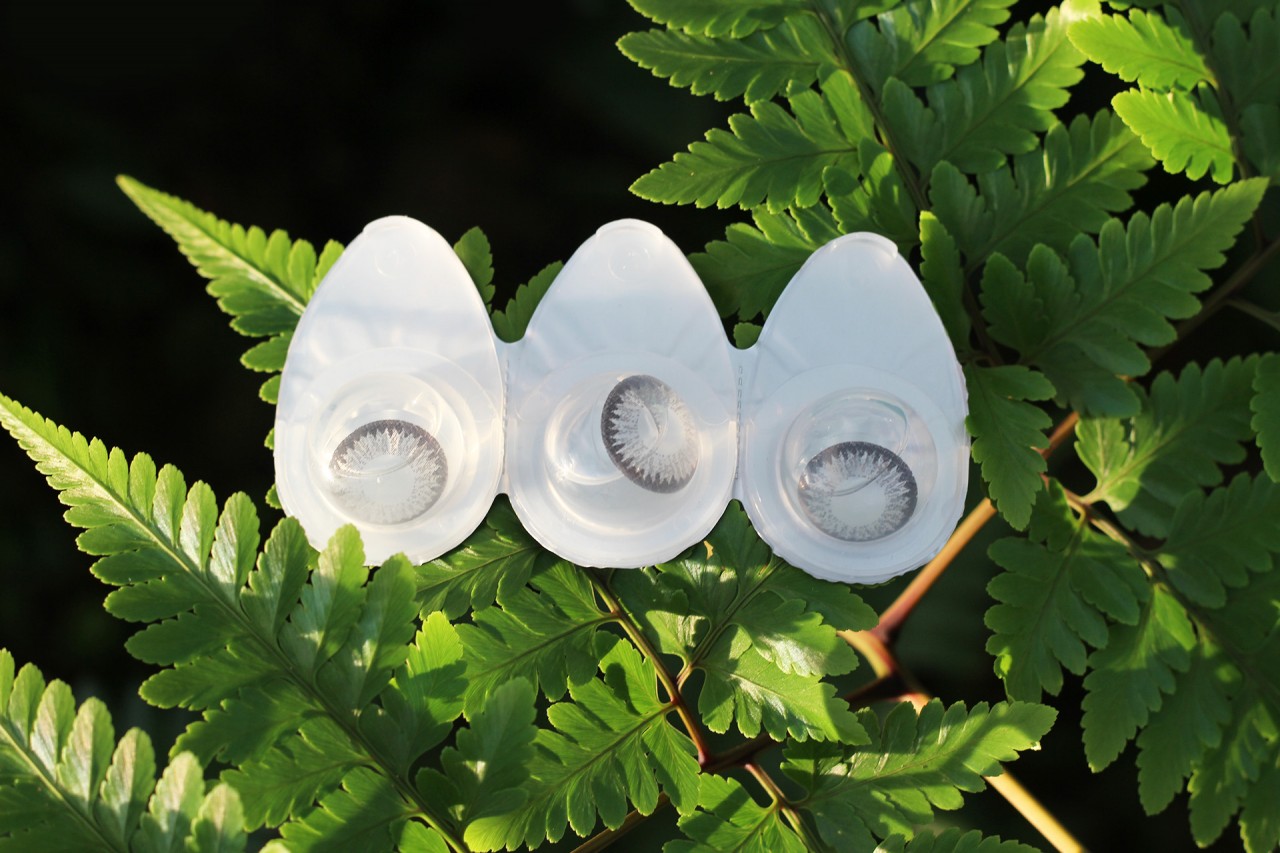 I'm slightly shortsighted but it's so mild that I don't always brother with spectacles or contacts unless I'm attending a lecture or having to drive at night oversea (it's important to have crystal clear eyesight to be able to read signboards from afar in strange environments). I love the idea of changing my iris color with colored contact but since I don't wear contacts often, the monthly ones are usually underused so  I was keen to try out these 1-day versions from FreshKon.
I wanted to try the Magnetic Grey but somehow ended up with Winsome Brown instead. This brown version turned out to be incredibly natural looking! I love how comfy it is and even after wearing them for an entire day, my eyes aren't tired or watery. This is probably because the lens are made with a super high 58% water content. The best part is that I can just pop them out at the end of the day and throw away. No need to fuss with contact lens solutions or containers. Definitely a plus point for connivence and  recommended for traveling.
The FreshKon® Alluring Eyes 1-DAY Cosmetic Contact Lenses does have a slight iris enlarging effect but it's not as significant as the other dolly eyed Korean or Japanese versions in the market. If you like to have that subtle bright eye look without the overly obvious big anime eyes effect then this is a good choice.
In conclusion, these are mighty comfy lens which enhances the eyes for a very bright eye natural look and are best suited for those who love fuss free routines. Having 1-day contacts is also a lot more hygienic and reduces the chances of getting an eye infection. You can find these in almost any optical store but I got mine from Paris Miki at Bugis.
*****
*****
*****
*****
Outfit of the day
I took these photos the same day as the Laneige event I attended so you might and seen this outfit on my blog before 🙂
Dress top and Skorts: Liz Lisa
Watch: Patek Philippe
Bag: Hermes
Wedge: Korean