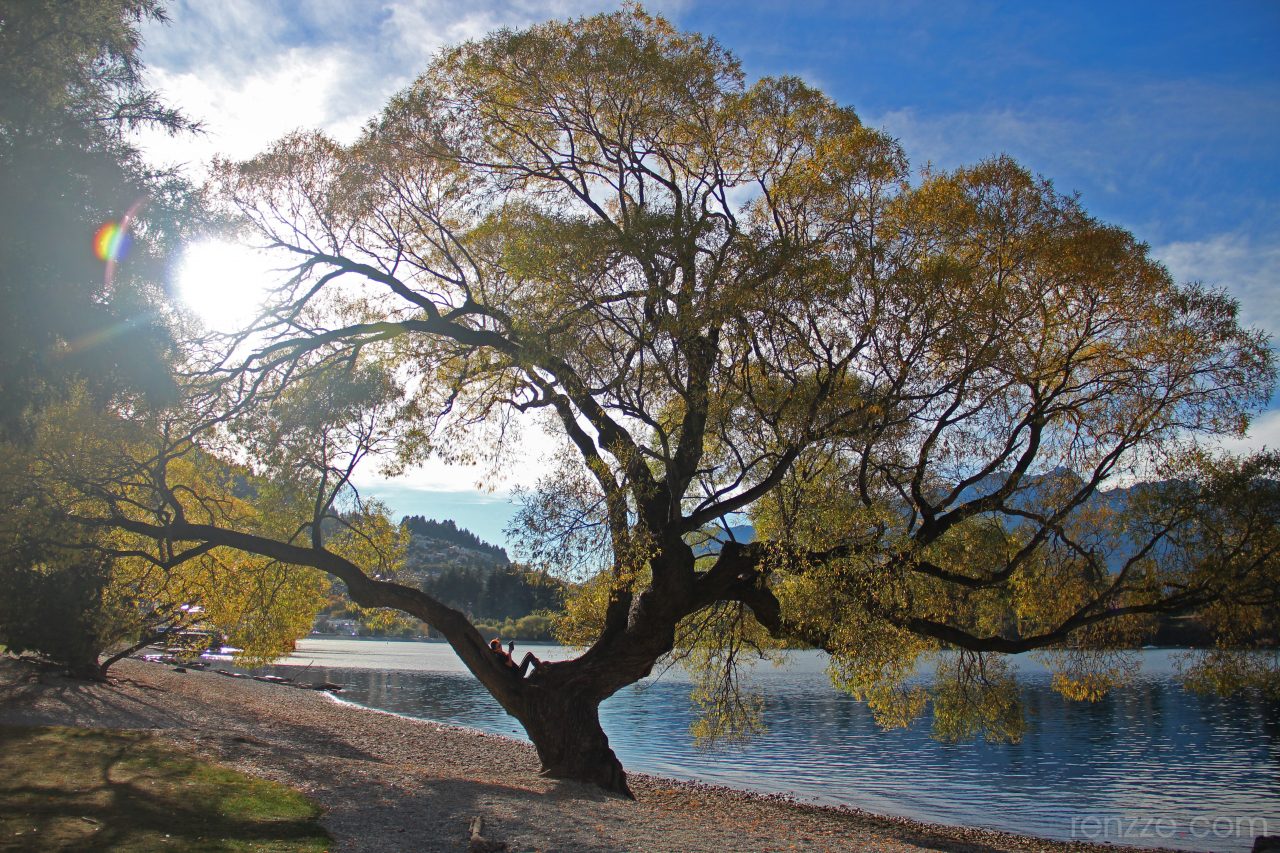 I never thought that one day I'll be writing this down and sharing it up on the World Wide Web for anyone and everyone to read but life is full of surprises. Today, I'm going to share with you the experience I went through when I had my first period.
I guess I never really shared this story because as a teenager, I lived with my grandparents and it was the kind of household where periods are a "forbidden" topic and women were thought to be "unclean" during their menstruation cycle. Of course, this is no longer true and the evolving cosmopolitan Singapore culture has demolished many issues that were once taboo.
I'm a late bloomer. So by the time it was my turn to enter womanhood, most of my classmates were already initiated. My first time creeped up on me. I had no cramps, no aches and no signs foretelling of its arrival. One day, in class, I stood up and realised that I had a big red stain on the back of my uniform. It wasn't that I didn't have sex education or that I didn't know what periods were (after all I was from an all girls school) but I was simply caught off guard. Shocked by the discovery, I sat back down and didn't know how to react.
My classmate (a high ranking Ah Lian), Shermaine, came over, grabbed me and hauled me to the toilets. She said, "Aiya, period only la. No need to scared." then promptly told me to remove my clothing and throw them over the toilet door to her. She then got one of her Ah Lian  friend to bring me a set of fresh school uniform and a sanitary pad. When I finally came out of the stall in my way-too-long-borrowed-uniform, I saw her washing my clothes at the sink, scrubbing the bloodstains off my pinafore as I looked at her in awe. We weren't even close friends, which made the whole episode even more surreal. I felt like I finally entered into the inner circle of a secret cult where members would help each other with a knowing understanding beyond societal barriers.
It's the sort of memory that for better or worse, will not be something that is easily forgotten.
Since then, I've had my fair share of period pains and concerns and learnt a thing or two on how not to let it disrupt my daily life. In fact, ever since that memorable first time, I have gone on to help others in their time of need by offering emergency pads, lending my jackets/bags/scarfs to be used as a cover-up or escorting them to the ladies covertly.
Choosing the right sanitary pad for me is very important since I love traveling and exploring in various environments. I need to be sure that the pad that I use is reliable and won't let me down due to poor absorbency issues or irritate my sensitive skin.
To start with, I generally have rather sensitive skin. Since the skin around the intimate area is even thinner than the skin around your eyelids (check out the skin layers illustration above), it is way more sensitive and needs even more care.
All sanitary pads are not created equal. Sometimes when I'm traveling, I visit countries that don't give me much (if any) liberty on the type of pads that is available for purchase. If I don't use the right type of pads with the right type of materials (I much prefer the soft breathable cotton ones compared to the awful plastic netted ones), the abrasion of pad on my skin will cause itchiness. After a few days, it will form a rash resulting in dermatitis, which can be very uncomfortable.
Nowadays, I tend to bring my own pads when I travel to countries with fewer selections available. I recently switched to Laurier Ultra Gentle and I can't be more pleased with it. It fulfills all my requirements for a pad that takes care of my sensitive skin and period needs. Laurier Ultra Gentle together with their innovative 3D-AbsortiF Sheet allows 90% of the fluids to move away from the surface and travel into the center core, helping to prevent backflow or leakage which can happen when pressure is applied to the pad (for example when sitting down). When the surface is dry you feel fresher too!
The material of the pad is one of the most crucial factors to me. I have tried so many that have given me unsightly abrasions and cause my skin to turn red. The breathable cotton material works best for me and I try my best to stay away from those with synthetic netting as I'm bound to get a rash!
According to research conducted in Japan, when sanitary pads come into contact with your delicate area, the humidity rises to 85% or higher; this makes your skin damp, tender and very sensitive. Imagine, having your most sensitive intimate area, damp and bloody with the optimal environment for bacteria to propagate. Ewwwww!
The main draw of Laurier Ultra Gentle is that, unlike the general pads you find out there, the material used is dermatologically tested and clinically proven to relieve skin irritations so you'll experience comfort like no other during your periods!
The unique airy soft wavy surface promotes airflow so it's 5x more breathable while the Block Patterned Core technology ensures that the new Laurier Ultra Gentle conforms securely to your body movement. Most importantly, these made in Japan, quality assured pads provides comfort even for the most delicate skin as the ultra soft cottony wavy surface ensures minimal contact resulting in little or no friction.
Most girls would habitually have heavier flows on some days and lighter flow on others. Laurier Ultra Gentle comes in a variety of sizes (20.5 cm to 40cm) to suit. I use the 20.5cm or 22.5cm ultra thin ones (depending on the type of undies I wear) for lighter flow days and the 34cm one for heavier flow days when I want a good thorough night's rest. I like that it comes with wings so that it secures better to my undies.
All the factors help me to make sure that I don't have to change my routine on my period days. If I want to feel all girly and wear my pastel pink vintage dress (like the one in this post), I do so with confidence. If my adventurous spirit strikes and I want to climb a tree, I'll climb a tree. Nothing gets in my way.
Head over to SampleStore.com to redeem a FREE Laurier sample now: https://www.samplestore.com/laurier-ultra-gentle.htm
I hope you enjoyed my little intimate sharing. To all the girls reading, have a happy period!