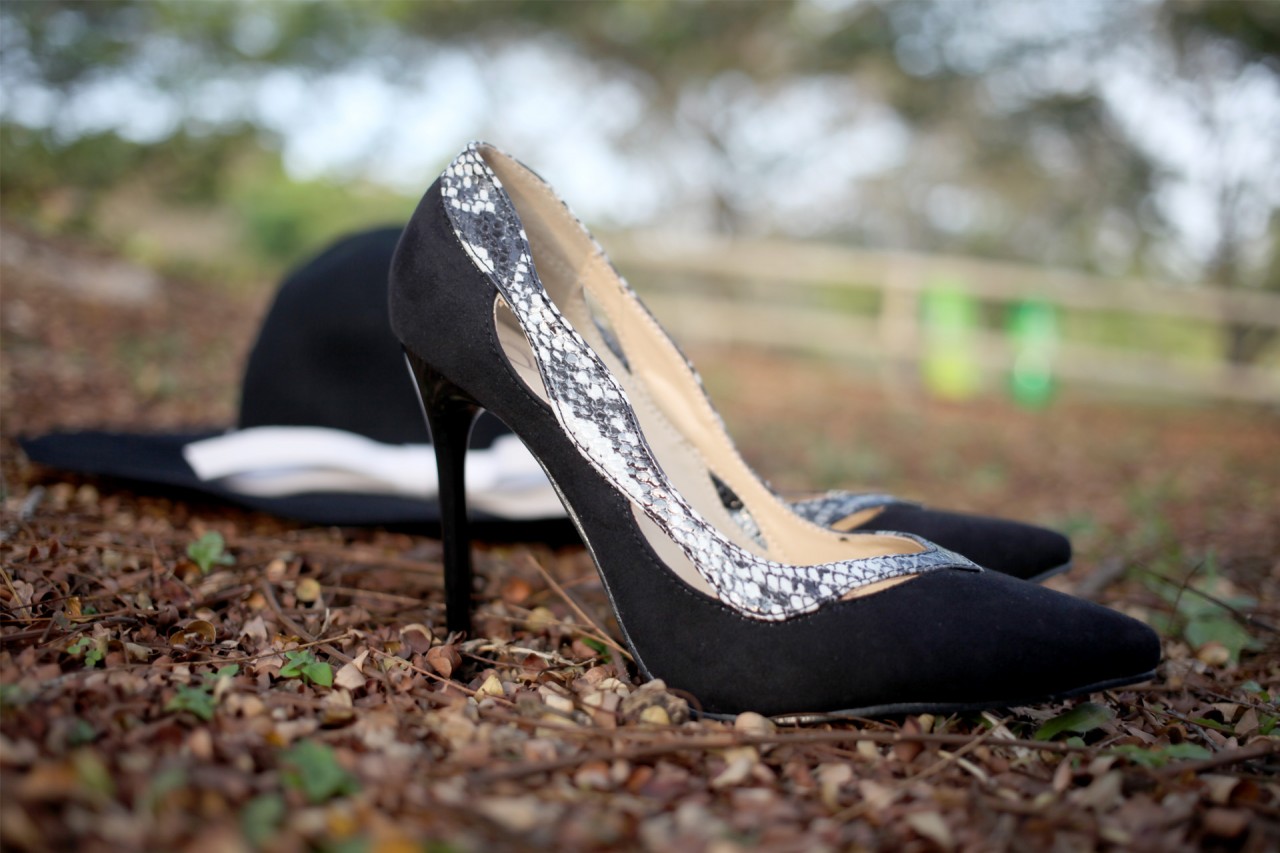 The weather these days in Singapore is perfect. I'm loving the cool balmy nights which is a lovely reprieve from the previous month of hot humid nights. It's mid week already and I'm looking forward to both celebrating Chinese New Year as well as taking a little side trip to KL next week.

I've been trying to steer clear of crowds as much as possible and have been doing more online shopping instead. Other than the convenience, it's also a great way to show support for the many local fashion brands that have painstakingly built their strong presences online. For today's post, I want to share with you my latest shoes from Fiore.
Black pumps are one of the easiest shoes to match outfits with and this lovely suede and snake skin (faux) pumps from Fiore goes with almost anything! In the spirit of online shopping and the support of local brands I'm sharing with you OOTDs of the heels with 2 outfits that I've purchased online at Love Bonito.
I love how luxe and versatile these pumps are. It was an elegant fit for my structured printed dress, creating a stylish outfit which I wore to work recently.
For the weekend, I paired the same pumps with a fun cut-out jumper for an ex-classmate's engagement lunch. Adding pumps to a casual outfit always helps to polish up the overall look.
I know crop tops are the rigor de jour these days and I own quite a few myself but I much prefer sleek peek-a-boo cut-outs to add dimension to my outfits.
For those interested in grabbing some new pairs of shoes before the Chinese New Year, head over to Fiore's website. All orders at Fiore are processed and dispatched within 3 working days upon verification of payment which works pretty well for me. Key in "KarenLikesFiore" at the website's checkout to get an additional 10% discount.
Thanks for reading and I hope you have fun shopping!