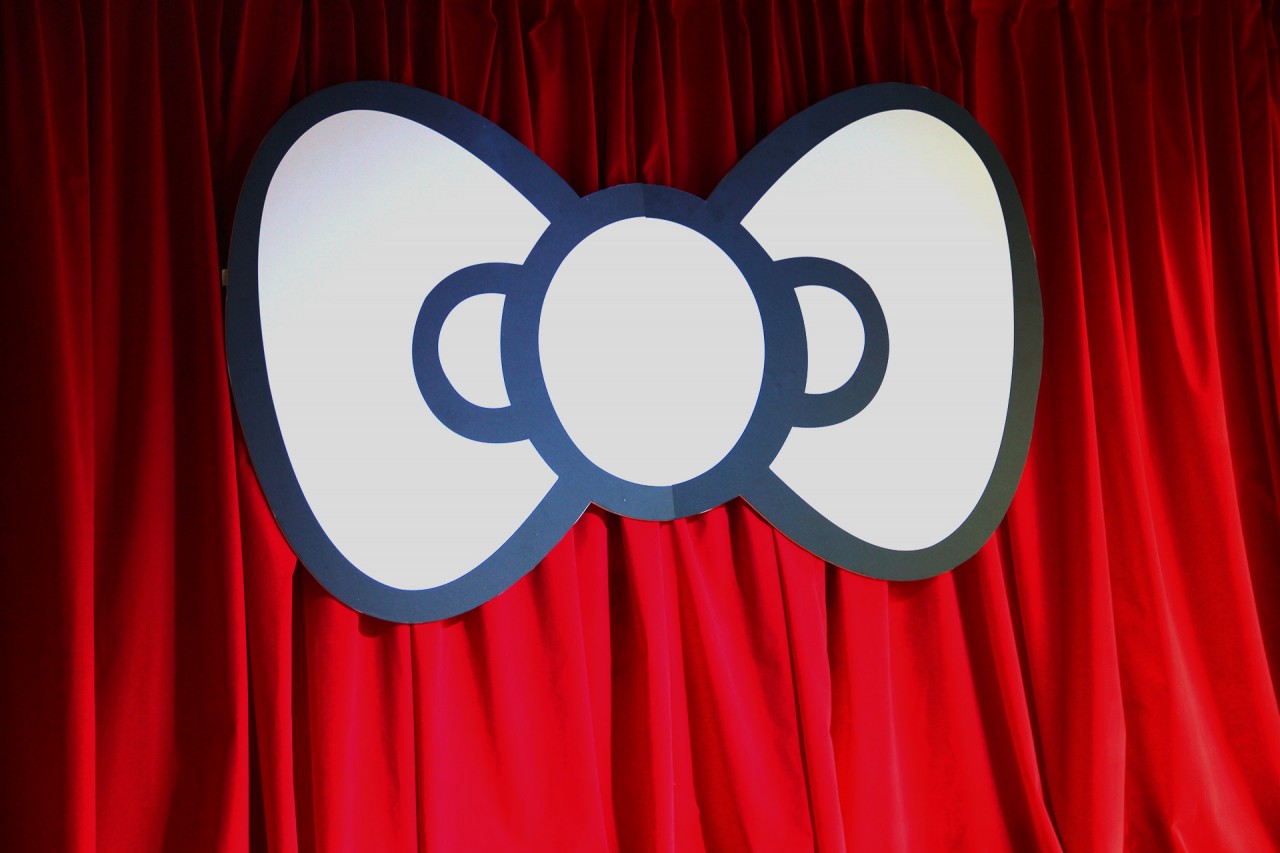 I think it comes by no surprise that I'm a huge Hello Kitty fan which is why I squealed in delight (silently and internally so no one around me would think I'm a crazy woman) when I got the chance to be at the launch of the exclusive Hello Kitty ez-link card series and preview all the designs.
Held at Blisshouse, the event dresscode was "Kittylicious!" and it was fun to see everyone dressed to theme. I brought along one of my favorite Hello Kitty Bag 🙂
With the new My EZ-Link Online Shop, you can finally get limited edition ex-link cards and fashionable ez-link memorabilia through their online portal. To kick off this new site, EZ-Link Pte Ltd launched the endearing Hello Kitty ez-link card series. I couldn't have agreed more with their choice of character!
The Hello Kitty ez-link card series comprises of four limited edition cards ( as shown in the photos above) featuring famous sights and special occasions of Singapore in mesmerizing etched and glitter printing effects, priced at S$19.90 each (including GST) and eight Classic Cards (as shown in the photos below) with specially curated images from Sanrio priced at S$14.90 each (including GST).
Each card is packaged in a bespoke Hello Kitty box with a nifty Sanrio Hello Kitty mobile screen cleaner.
Other than being collectables, they make great gifts to family and friends who are Hello Kitty fans as well. I've already ordered a few from the website to send out to some of my close friends. It's so convenient to browse and order online and get them delivered to the doorsteps of my love ones.
The first designs were already released (and sold out!) but don't fret because there will be new designs released on every Monday till 13th January 2013.
The next 2 cards to watch out for will be the "Hello Kitty & Tiny Chum Collection" as well as the "Hello Kitty Classic" cards. Both of these cards are my personal favorite out of all the designs so please remember to visit the My EZ-Link Online Shop this coming Monday, 11th November 2013!
The Hello Kitty Classic ez-link cards will also be available at selected TransitLink Offices – Ang Mo Kio, Woodlands, Lakeside, Lavender, Harbourfront, Somerset, Seng Kang, Tampines, Orchard and Yishun. However, the Limited Edition ez-link cards will only be available on www.myezlink.com.sg.
To celebrate the e-shop launch, EZ-Link is holding a "Me & My Classic Cards" contest. Collect all eight Hello Kitty Classic ez-link designs and three winners will each stand a chance to win a 30-inch giant Hello Kitty plushie (similar to the one I was hugging at the top of the post). For more information, go to www.myezlink.com.sg or www.facebook.com/myezlink 
*****
*****
*****
*****
*****
Outfit of the Day
Romper : Liz Lisa
Earrings: Chanel
Watch : Patek Philippe
Wedges: Korean
I had a huge white ribbon on my hair during the event and that was from Korea.
Special mention goes to my Hello Kitty bag which is about 15 years old. I bought this from a Sanrio store in Japan and used to carry this on weekends when I was still in studying in a Junior College. How time has flown. It just goes to prove that Hello Kitty is a classic and doesn't really go out of style! I can totally see myself toting this around in another 15 years.