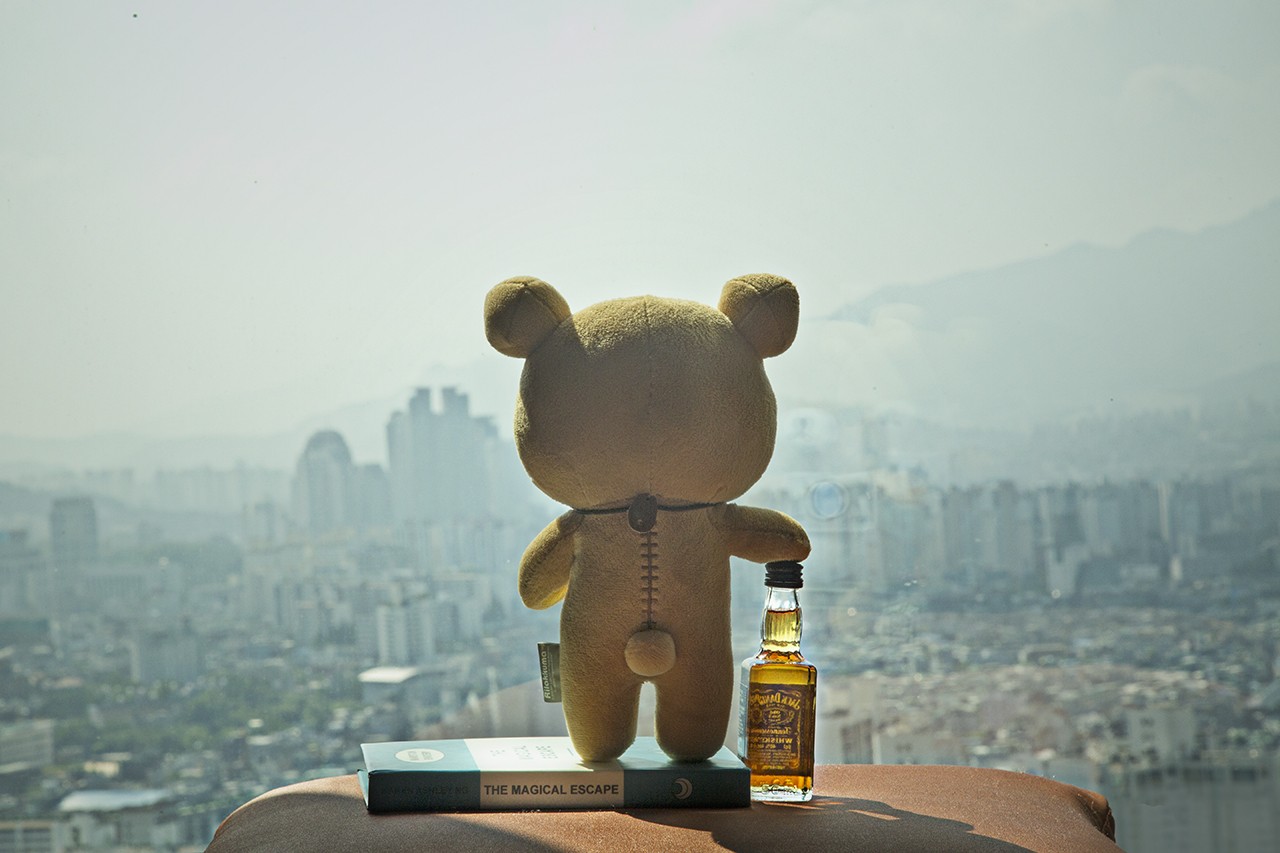 I had a wonderful time testing out the new Canon EOS M10 camera while I was in Korea recently. If you have been following me on Instagram @Renzze, I'm sure you would have seen some of these photos already.
The EOS M10 is the newest addition to Canon's EOS M range of high performance mirrorless interchangeable-lens cameras. Being the most compact and lightweight in the series, it is ideal for users to carry around on all types of adventures! For someone who normally lugs around a huge DSLR, I felt the difference immediately.
The large 18.0- megapixel APS-C sensor and the fast Hybrid CMOS AF II system will capture gorgeous photographic moments and provide excellent quality images. I feel that the camera works especially well for food photography and the EF-M55- 200mm did great for street photography.
Perfect for selfies, the Self Portrait mode features a one-touch beautification shortcut that offers a skin smoothing effect.
The special edition EOS M10 Rilakkuma box sets are now available at Canon authorised dealers at the following recommended prices:
My EOS M10 was fitted with a black and white monochrome border jacket which made it more interesting! The optional jackets (sold separately) comes in a range of striking colours such as classic Navy, a sweet hue of Pink, whimsical Aqua and monochrome Border, so users are able to style and customise the camera according to their fun personalities.
Also, I'm sure you have noticed that I took Rilakkuma along on my adventures this time! Canon partnered with the much-loved Rilakkuma through the launch of a special edition EOS M10 box set, bundled with a limited edition 24cm Rilakkuma plush toy.
 To inspire creativity among all social media users, I was challenged to incorporate the Toy Travel (Nui-Dori) trend artistically in my travel photography and I have to say, I had so much fun! It reminded me that even though photography terms and gears are all serious stuffs, that one should not forget to let fun and creativity develop in our photos.
To share the love for the Canon EOS M10 camera and the fun I had with Toy Travel, I'll be holding a special giveaway on my instagram account – @renzze.
One winner will walk away with  a Canon EOS M10 x Rilakkuma box set, consisting of the Canon EOS M10 Kit III (EF-M15- 45mm and EF-M55- 200mm), in white and a 24cm Rilakkuma plush toy. 
Here's what you need to do to win it!
1. Have an Instagram account and remember to set it to public as I won't be able to view private accounts.
2. Follow me on Instagram @renzze if you haven't done so.
3. Repost any of the photos you see on this post or repost photos shown on my Instagram account that has the hashtag #RenzzeSeoulAdventures .
4. When reposting the photo on your own account, please tag @renzze and 3 of your friends to let them know about this awesome giveaway! Remember to also add these hashtags:
#RenzzeEOSM10Giveaway
#CanonSG
#ToyTravel
#EOSM10Rilakkuma
5. You can post as many entries as you want to increase your chances but you can't use the same photo twice!
The giveaway will be held from 14 July 2016 to 22 July 2016. I will announce and contact the winner via Instagram by 31 July 2016. The winner should be able to personally collect their prize at the Canon Customer Centre in Singapore.
Thanks for reading! Wishing you best of luck!