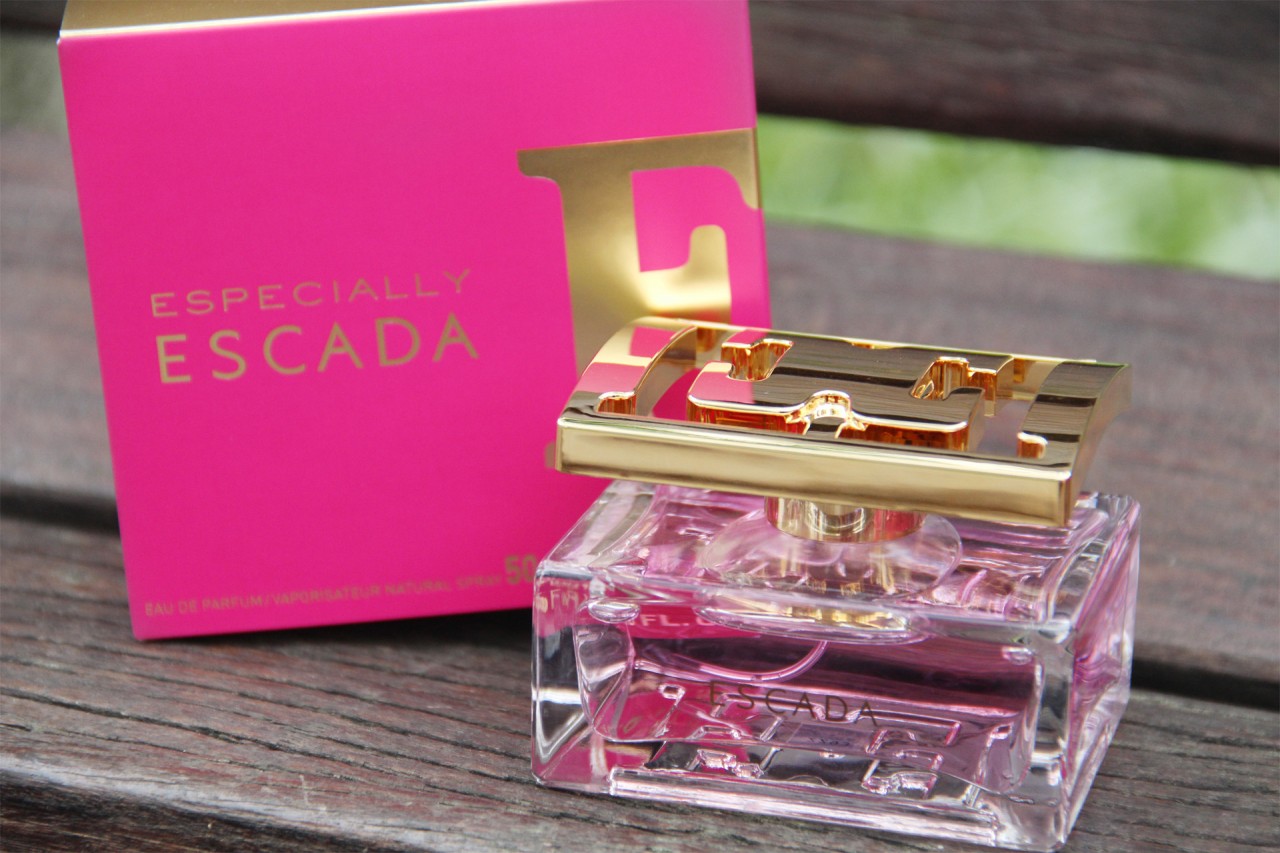 Especially Escada is the gorgeous new fragrance from the House of Escada with a sweet, floral and refreshing summer scent that took me by surprise when I first tried it. It was a pleasant surprise. I love how the scent is simple, elegant and lively but doesn't seem like it's trying too hard.
The lovely scent inspired me to seek out this pink pleated dress and dress up for a friend's birthday dinner celebration last week. The perfume doesn't belong to the overpowering sexual musky type of selection . In fact, its' scent is more sensual, happy and has a touch of modern glamour.
The fragrance opens with a sparkling top note of pear and combines with the exotic notes of ambrette seeds. A luxurious combination of rose and ylang ylang radiates a fresh and natural aura of floral joy and happiness. Light musky notes complete the scent, adding a subtle touch of femininity. The rose and pear notes makes a wonderful collaboration and immediately awakens my senses and makes me feel like dancing.
The perfume is light enough to be worn on a daily basis yet sophisticated enough for special dates. The gorgeous elegant scent helps to uplift my mood and spread that joy to those around me. Great for carefree, delightful days, Especially Escada is a luxuriously delightful.
Not just using any rose, the Especially Escada contains the opulent Bulgarian Rose, which adds depth as well as a distinctive character to the perfume. One of the most luxurious rose species in the world, the Bulgarian rose is uniquely collected in the early hours of the morning to best capture its sophisticated and classic aroma.
 Fronted by globally renowned supermodel, Bar Refaeli, this fragrance is for the flirty, happy and glamour puss in you.
*****
*****
*****
*****
*****
Outfit of the day
As inspired by Especially Escada.
Dress: Stella McCartney
Earrings: Chanel
Sunglasses: Glossi
Heels: Japan