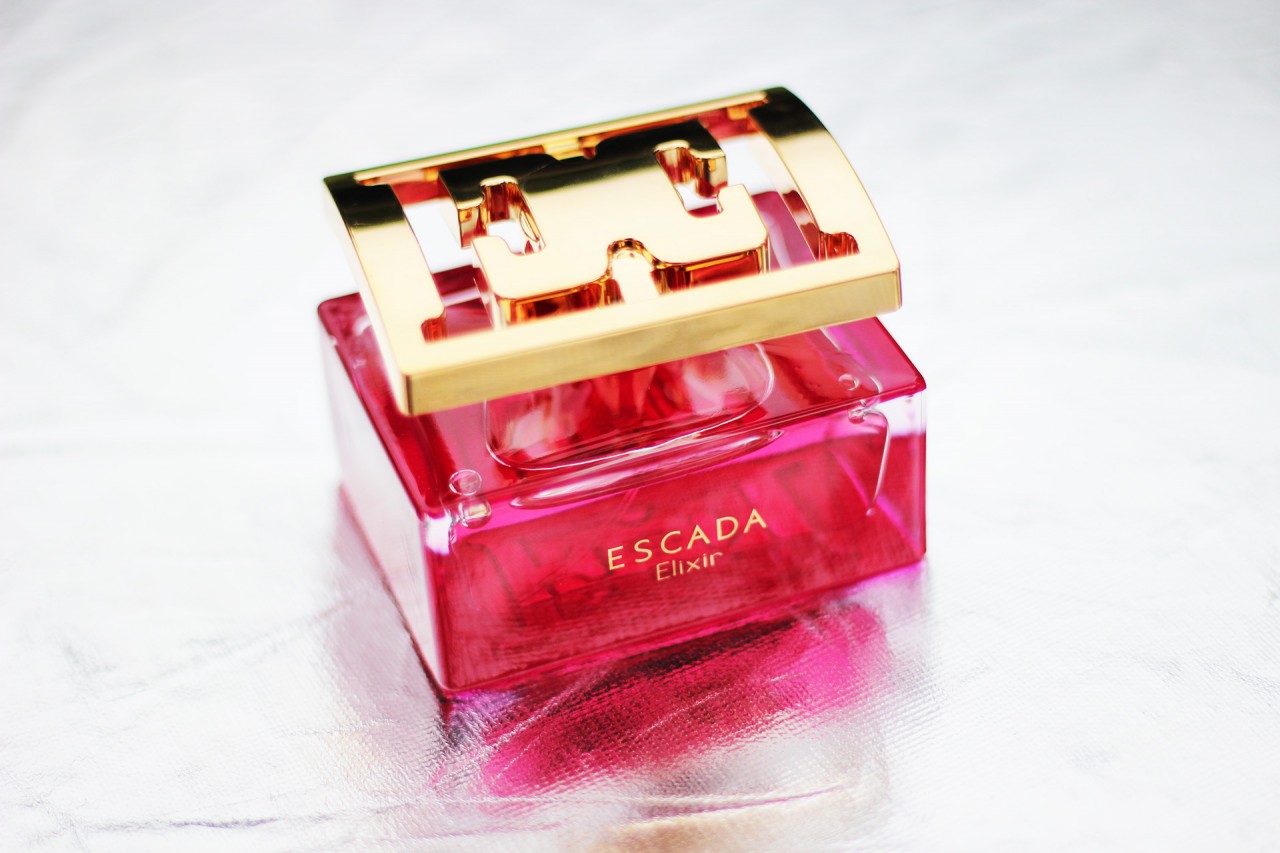 Sometime back, I tried the Especially Escada perfume and I really liked the rose flora fragrance so I'm excited to share with you Especially Escada Elixir which is the new, intense Eau de Parfum from the House of ESCADA.
As an extension of the same range, this perfume is also rose based but with Elixir, it is way more sensual and the intensity of this version allows the perfume to last longer. Wonderful for those long magical evenings.

Inspired by the Especially Escada Elixir women who are boldly elegant, radiating confident femininity and joie de vivre which lights up any room with her smile an energy, I decided to wear this out on a date night where the extra touch of rosy scent will be much appreciated.
I paired the gorgeous fragrance with my floral Red Valentino inspired dress, put on some simple gold heels, a pair of sparkly crystal studs from my very own Embellish.sg and I was ready for an exciting evening out.
4,000 Kg of roses are needed to produce just 1 Kg of rose oil and the Damask Rose from Isparta is one of the few roses that can produce rose oil used for perfumes such as those in the Especially Escada collection. Other than rose oil, Especially Escada Elixir uses a unique combination of other  ingredients to create this sensual blend. The Ecuadorian Ambrette seed provides the warm, woody, slightly floral scent and help keep the base note in the scent. It's similar to the smell of Mask which was originally sourced from the Musk Deer which is now banned. Luxurious natural vanilla extract from Madagascar adds an oriental exotic scent when paired with the Ylang Ylang flower oil to ease any tension and encourage relaxation. Blood orange from Sicily, plum, prunes, amberry and patchouli gives it the sweet, crisp, earthly and fruity scents for that special fun and surprise.
The result is a nice arousing and passionate version in the Especially Escada range and a perfect accompaniment for an enchanting night.