I finally arranged all the pictures from my camera and from Shannon!This is gonna be one long post with lots and lots of pictures… feast for the eyes!
My sis (Janice) and Shannon had planned to dress up for the end year cosplay event at the expo. For those who have no idea what cosplay is… I'll give a brief introduction.
Cosplay (costume play) hails from the land of the rising sun, Japan. It is a hobby where one dresses up as characters from manga, anime, tokusatsu, video games, fantasy movies or just about any type of costume. During cosplay events, likeminded people gather to see others' costumes, show off their own elaborate handmade creations, take lots of pictures, and possibly participate in best costume contests. In Singapore there are 2 major cosplay conventions a year.
This was my first time attending such an event and it was really jaw-dropping! Janice kept persuading me to join with them but I have no guts nor any time to do up a costume. Although I could have just worn my kimono to the event!
Shannon went as Light Yagami of Death Note while Janice was a Gothic Lolita which aims to imitate the look of Victorian porcelain dolls. But for some reason walking side by side with Shannon… she soon assumed the role and transformed into Misa Amane since Misa in Death Note wears Punk Lolita. These are some pictures of me with them!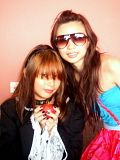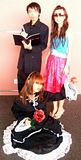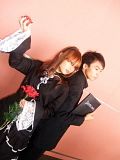 My whole family was there to support them including my god-daughter!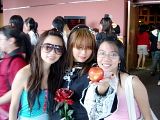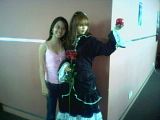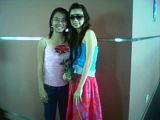 Janice and Shannon were like the superstars! Everyone and anyone was trying to get their pictures while they posed. Some photographers even fought among themselves! I heard their pictures might be published on some magazine or other so I'll keep a lookout!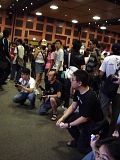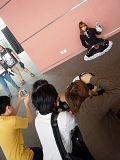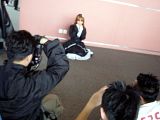 These are pictures of my favourite characters of the day! Their costume is amazing!!! Also note the pictures of th dolls… I believe they are known as super dollfies and they are so lifelike and beautiful! They stir your emotions by just looking at them! I would want to own one too if they weren't so exorbitant! I inquired about one of the more elaborate dolls with that had wings and was quoted $1000!!! Madness! As mentioned before there is a lot of pictures this time round so give the slide show some time to load ya?