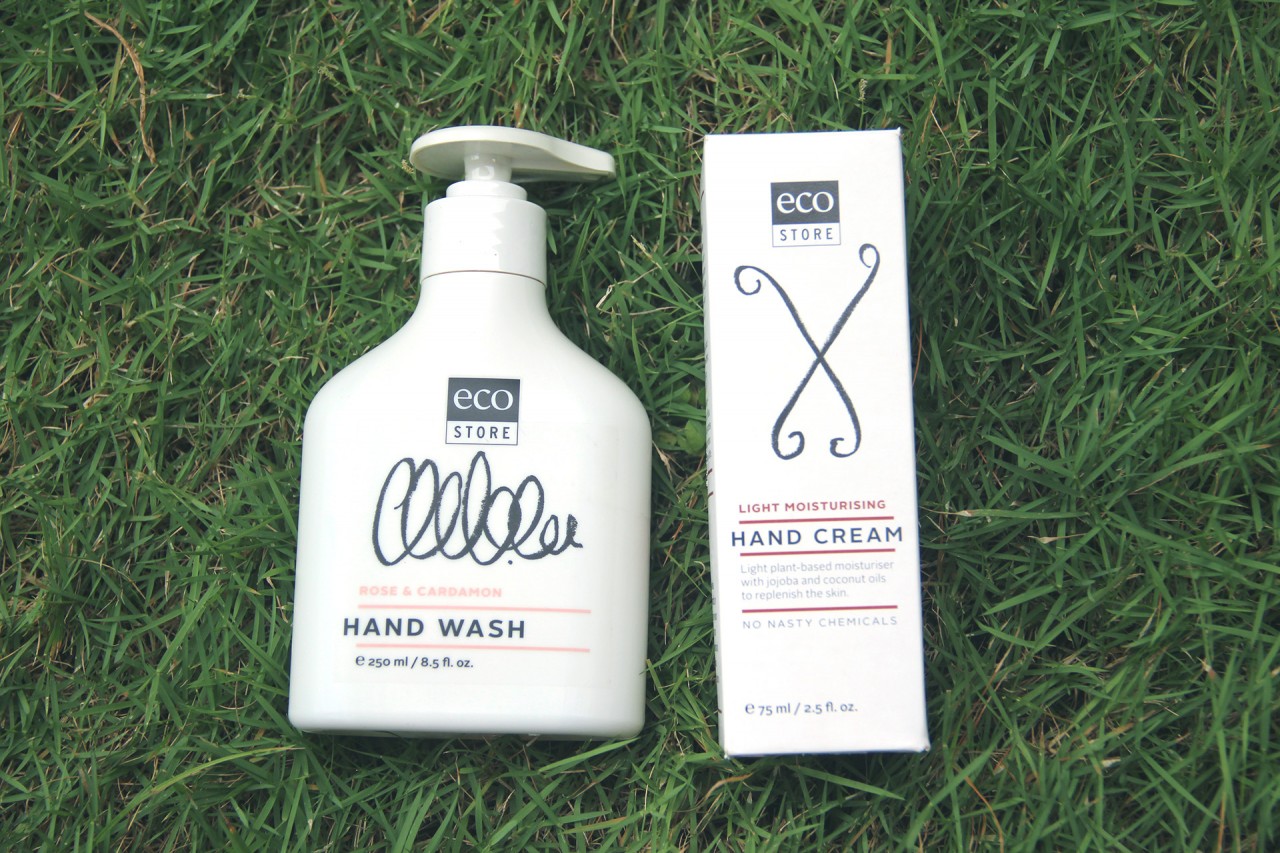 If you could choose to use healthier products, with no toxic or unnecessary chemicals that will work as well as normal mainstream products, why not?
Ecostore is based in New Zealand (manufactured in Auckland) and promises a "health first" approach. If there's any doubt about the safety of an ingredient for people's health as well as the environment Ecostore will find an alternative. This philosophy is very fresh in a world where even milk powder for babies can be tampered with for profit so I can't help but feel drawn to companies with more integrity such as ecostore. Good products will come out of a strong passion, fueled by an unwavering philosophy.
Many of Ecostore customers with eczema, dermatitis, asthma and other allergies had improvements or even had the symptoms disappear altogether from using ecostore products. I've very sensitive skin and prone to getting hives when stressed or rashes from shellfish and it'll be great if ecostore products can help me too. I'll start by trying out their Rose and Cardamon Hand Wash as well as their Light Moisturizing Hand Cream.
Despite hating housework, I do most of the housework in my home as well as look after 2 happy dogs so my hands get dry easily. Ecostore Rose and Cardamon Hand Wash promises to wash my hands without removing my hands' natural oil. Made from plant-based ingredients, this hand wash gently cleanse, condition and nourish your skin without drying it out.
With more than 84,000 chemicals for commercial use, it's really hard to keep track of which ones are harmful. So when in doubt, go as basic, as natural and as safe as possible. Ecostore scientists evaluate and minimise the impact of their products on people's health every step of the way, from sourcing raw materials to end use.
Nice and concentrated, a little goes a long way. The ingredients used in the hand wash is so environmentally safe that you can reuse the water that you've rinsed your hand to water your plants and trees in the garden. Absolutely non-toxic!
The other item I was going to try out and review is the Eco Store Light Moisturizing Hand Cream. If you need extra moisturizing they do have an 'Extra' version in their store but for our local Singapore weather, the light version is good enough.
This hand cream is a light, non-greasy formulation made from the latest generation plant-based ingredients and is enriched with jojoba oil. Jojoba has a close resemblance to sebum – the oil that is naturally produced by the body to protect your skin and is light and easily absorbed. Apart from safety, their skin and body care products are tested on performance to ensure it works as well, if not better than, leading brands.
Ecostore products are all really affordable and based on the two products I've tried it's pretty effective as well. From a small little enterprise in New Zealand, now their products have spread all over the world including our sunny Singapore shores. It just goes to show that there are many people out there like myself who are seeking for better, safer, alternatives to simplify our chemical laden life.
If you'll like to check out Ecostore products locally,  you can visit:
The Naturally Better Company
9 Raffles Boulevard
#02-46 Millenia Walk S039596
Tel: 64717220
http://www.naturallybetterco.com.sg