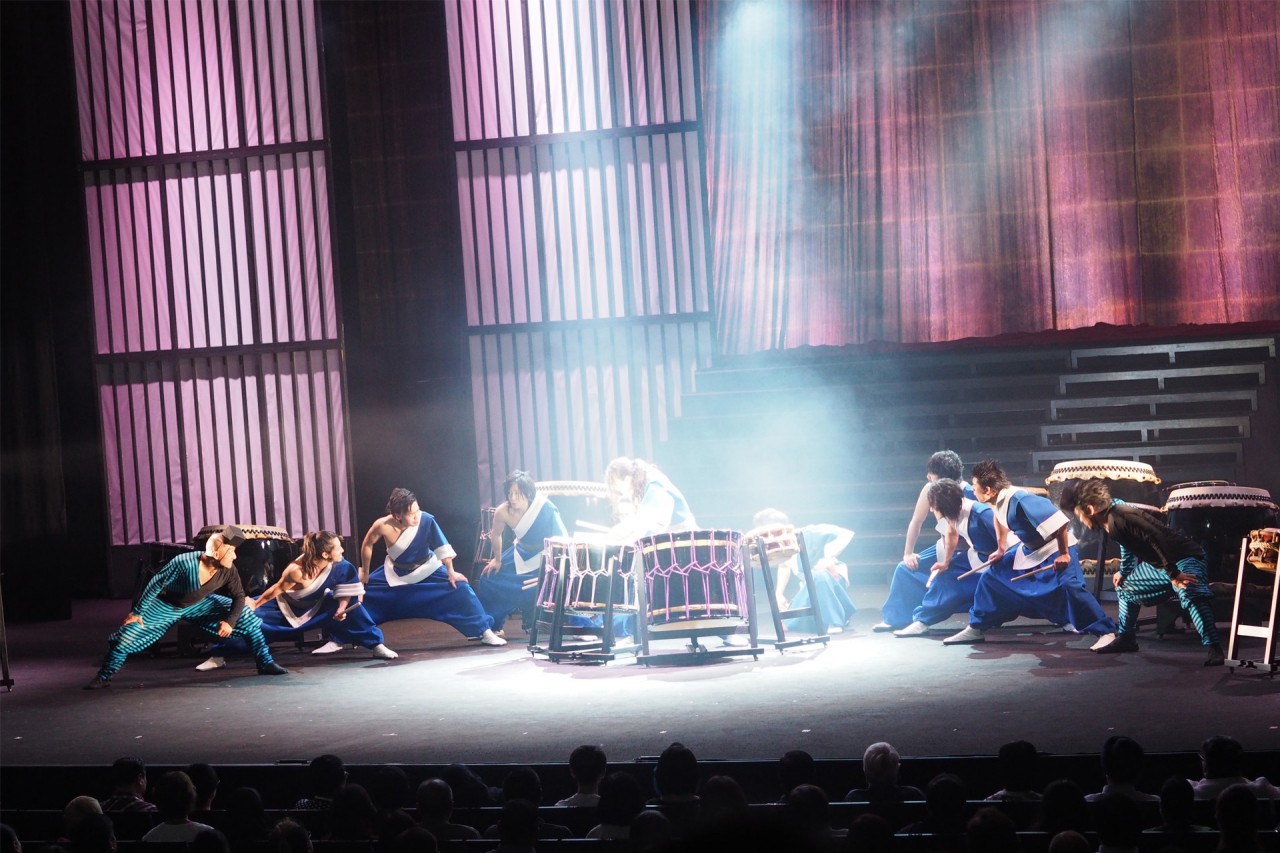 I was recently invited to experience Japan's most celebrated company of martial arts drummers, DRUM TAO, at the the brand new theatre, The Theatre@MediaCorp. To honor the occasion, I wore a festive red outfit that had asian styling undertones.
Director Amon Miyamoto, Costume Designer Junko Koshino, and Stage Designer Rumi Matsui, they became the first Asian team on Broadway who received four Tony Award nominations for the musical "Pacific Overtures" and now they are reunited for DRUM TAO's latest show "HYAKKARYORAN ~The World of Japan~". The new show made a huge splash throughout Japan and marked a record of over 150,000 spectators. The DRUM TAO 2016 "HYAKKARYORAN HANABI" was played in Singapore as a new version of "HYAKKARYORAN ~The World of Japan~".
This new show brought musicianship, athleticism, humour, and choreography together with explosive traditional Taiko drumming and has had critics raving about the group's extraordinary precision, energy, and stamina whenever they performed. I love the huge deep drums that contrasted beautifully with the clean crisp melodious flutes.
Reviews promised a show with more explosive and dynamic drumming and a dramatic plot that transport the audience into the world of TAO with beautifully choreographed moves and music. I'm happy to report that they did not disappoint. One of the highlights of the show were seeing how the drummers pushed the limits of their physical bodies with insane stamina.
With hundreds of sold-out shows and more than six million spectators, Drum TAO has proven that modern entertainment based on the timeless, traditional art of Japanese drumming entertains international audiences again and again. I'm glad to have caught the show.
Thanks for reading,