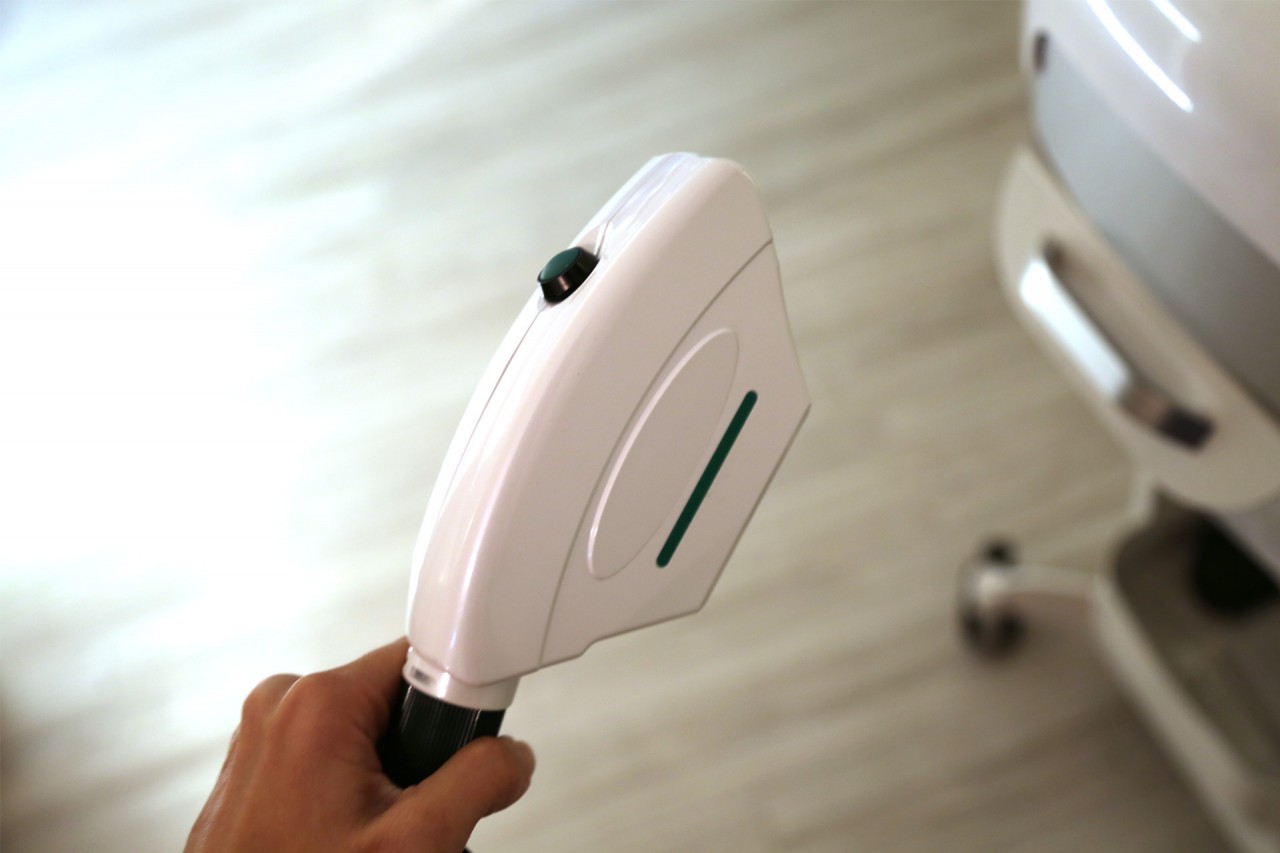 In the last year, I've been traveling quite frequently and subjecting my skin to varied temperatures and climates without really taking good care of it. It was imperative that I take some time off to have a good facial and restore balance to my stressed skin. I decided to check out Dr Cindy's Molly Coddle Spa.
Molly Coddle Spa is the creation of Dr Cindy Yang, who is also the founder of Dr Cindy Medical Aesthetic Clinic. Both the clinic and spa are located side by side in the midst of the bustling Raffles Place. This makes it a perfect location for busy career women to pop in and out whenever they can. They have rooms for nail services, a sauna and private rooms for body and face treatments.
The spa is designed to give a quick respite from the stressful urban lifestyle. I love the girly shabby chic interior and muted lightings. All the treatments and services offered at Molly Coddle Spa is curated by Dr. Cindy Yang who's dealing with clinical aesthetics allows her an in-depth understanding of women's beauty needs and the best ways to achieve it.
The first step before any treatment was to have a small chat with the highly experienced beauty therapist who will evaluate your skin and suggest the most appropriate treatment. I had initially made the spa appointment with the intention to try out Dr Cindy's Signature Oxygeno Revitalising Facial. However, upon consultation, I was recommended to do the Molly Coddle Spa's IPL Facial Deluxe Therapy instead as I have extremely sensitive skin which will benefit greater from this treatment. I'm glad that the therapist had the experience and knowledge to do a proper consultation and recommended accordingly instead of giving in to whatever I wanted.
Molly Coddle Spa's IPL Facial Deluxe Therapy is one of Dr Cindy's Premium Care treatments. It utilises SnD (Smart & Dynamic) Light, a technology that combines Intense Pulsed Light (IPL) with laser power source to create better results than traditional IPL. The high intensity pulses of light penetrate and enhance your skin with no downtime. It is a highly popular phototherapy known for its ability to treat hyperpigmentation and stimulates natural collagen growth. The therapist will vary the intensity and IPL treatment to customise a facial that will address your skin concerns. For me that will be hydration and anti-aging.
This facial is able to reduce fine lines and increases skin elasticity. It assists in minimising pore size and acne scars as well as diminishes redness of the face caused by Rosacea. I do not have acne scars or Rosacea but my sensitive skin means that I would easily turn red under hot weather and the therapist told me that regular treatments with their IPL Deluxe light therapy can help decrease the unwanted sensitivities. The facial can also benefit those who would like to reduces brown spots or erase their broken capillaries. One of the more significant results for me was that it distinctively helps to smoothen my skin which had turned a little rough from dryness.
The therapist started the facial with a double cleanse to remove all traces of impurities followed by exfoliation and extraction. She proceeded to help me shape my brows. Getting my brows done during my facial is a lovely perk I appreciate because it would mean I won't have to make a separate appointment to shape my brows elsewhere. The main segment of the facial is naturally, the IPL Therapy.
With this advance machine, the whole process is completely painless and rather comfortable. The gel applied on the face can be a little cold but I was given a heat pack beforehand to help offset any chills.
The next step was to apply an ampule of serum and a relaxing face massage. Following that, a customised mask for my skin concerns. While waiting for the mask to settle and my skin to reap all the goodness, she proceeded to give me a super relaxing shoulder and scalp massage. I was totally pampered and any tensions I had from rushing around that day melted like butter in her hands. It feels good to be able to take care of my skin while giving my body and soul the break it deserves at the same time.
Excuse the bad lighting as I took the selfie above immediately after my facial treatment ended. There is no edit done to it and I had zero makeup on. Even in the dim lighting, you can see how refresh my skin looks. I started off the facial with mild redness (due to walking out on a hot sunny day) and ended it with calm glowing skin. The collagen booster in the treatment helped to enhance the moisture level so my skin looks supple and bouncy.
Thank you Molly Coddle Spa for such a wonderful time and for that delicious floral tea concoction I couldn't get enough of. For a limited time, you can also try out Molly Coddle Spa's 60-minute Essential Facial Services for only $68 (usual price: $108) or their 90-minute Luxurious Facial Services for only $98 (usual price: $168)! Check out their website for more details.
Molly Coddle Spa by Dr Cindy
One Raffles Place
#05-19A
Singapore 048616
Tel: 6223 4433
Fax: 6533 4432
Have a relaxing weekend!
Sponsored reviews buy my time to give fair assessments of their products and services but not my opinions which I value greatly to be fair and honest. Maintaining the integrity of renzze.com and a positive influence will always be my piority.