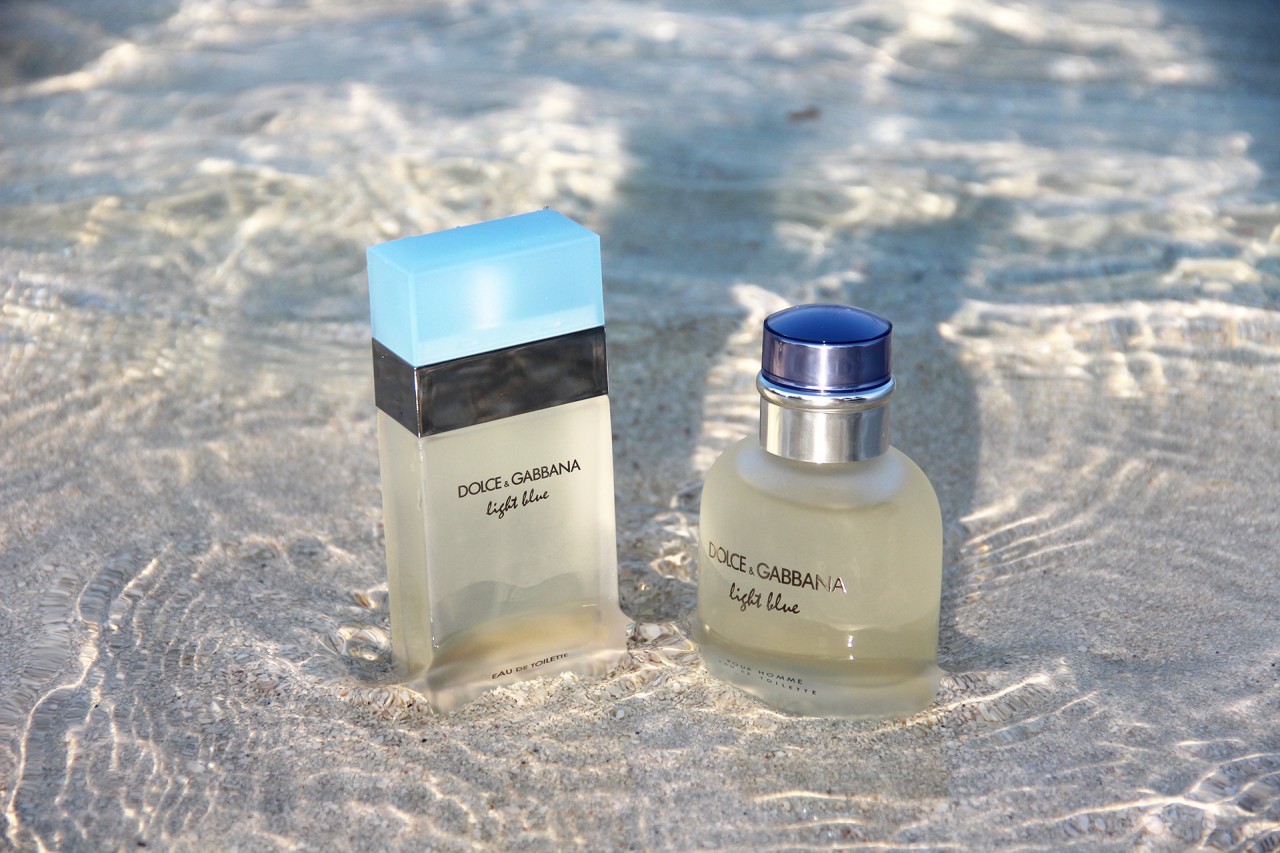 Light blue is Dolce&Gabbana's first and most iconic fragrance. Launched two decades ago, this romantic and sexy scent has garnered no less than 14 fragrance awards. In anticipation of another iconic scent that will be launched this year, let me take you to Maldives and share with you 5 reasons why I love Dolce&Gabbana Light Blue Pour Femme and Pour Homme.
1. I love pastel colours and in particular, light blue. It's such a gentle, refreshing and happy colour that reminds me of blue sky and even bluer seas.
2. The scent is playful, fun and spontaneous! Sensual without having to be overtly sexy, I feel so comfortable with the scent I can still go ahead and be my goofy self.
3. My darling MM loves Light Blue Pour Femme on me as much as I love Light Blue Pour Homme on him and that's just makes it a clear winner.
4.  Light Blue was recently featured in an exhibition at the Museum of Arts and Design in New York as one of the century's most groundbreaking scents.
5.You know how they say that the same perfume smells different on different people?  The scent works really well with me and a spritz of it enhances my mood immediately.
And just because I love the scent so much, here's a bonus reason.
Light Blue will always remind me of the beautiful memories I have with MM in Maldives. Whenever I need a beautiful reminder of how loved I am before I start a long day, Light Blue is there.
Thanks for reading and have a wonderful weekend!