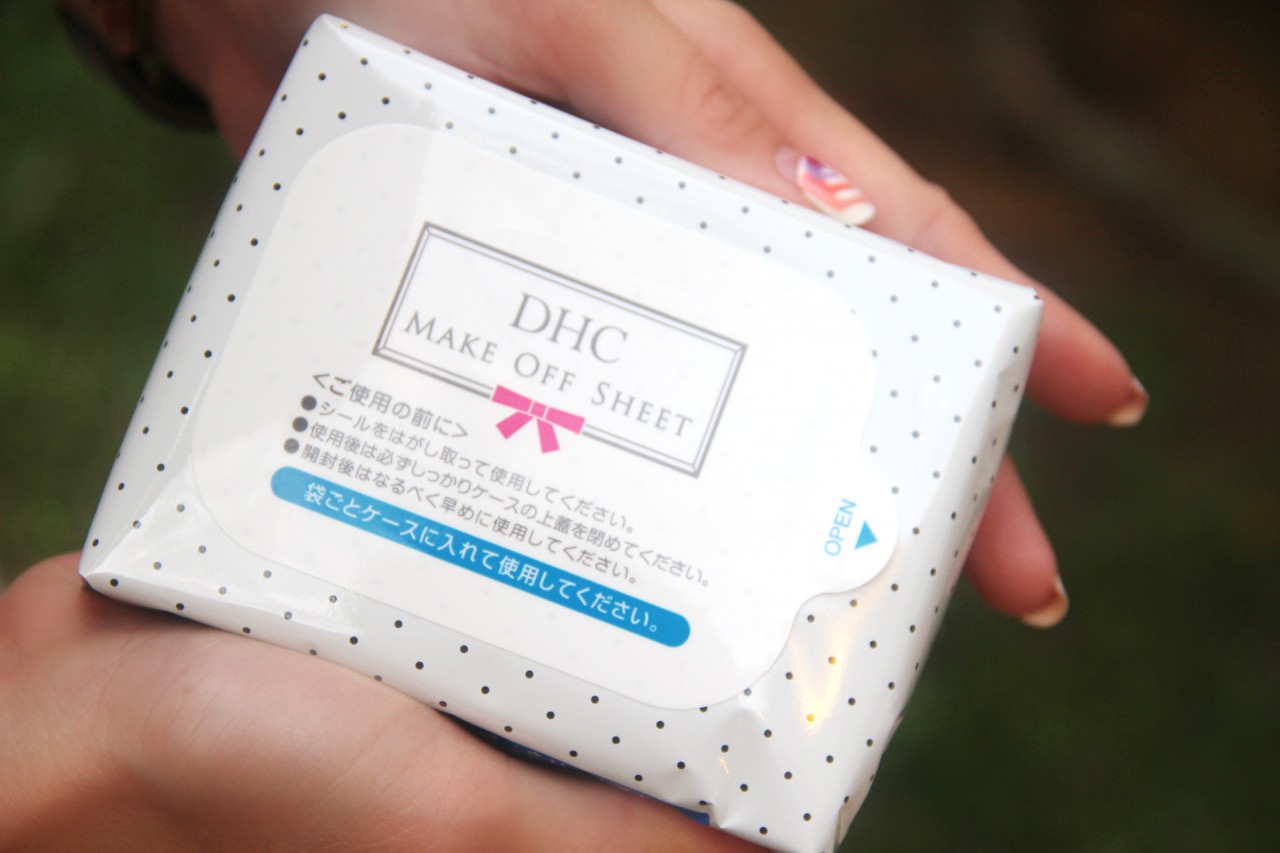 I've been looking into getting a good fitness regime going recently and I'll share why and the motivation behind it once I've figured out what works for me. But for today's post, I want to share one of the must haves in my gym bag. DHC Make Off Sheets are super handy for cleaning off all the sweat and grime off my face after a workout.
Made from 100% natural cotton, each aloe-infused sheet removes impurities, helps maintain skin's natural pH level, and deposits moisture. It'll remove oil, dirt and light makeup but not waterproof ones.
I do sometimes carry these sheets for traveling as well because sometimes I get on overnight train journeys or do a couple of days backpack into another town while leaving the bulk of my luggage at the hotel and these are just so light and easy to bring. These wipes work are supposed to be for all skin type but while I feel that it's great for those with oily to normal skin, I think that those with dry skin should not use these all-in-one cleansing wipe. Instead, if you have dry skin it's better to be more hardworking with your facial routine since these wipes do slightly exfoliate the surface of your skin as you wipe.
You can find DHC wipes at any Watsons Store in Singapore.
*****
*****
*****
*****
*****
Outfit of the day
Dress: Ching
Cuff and Bag: Hermes
Watch: Cartier
Heels: Pazzion