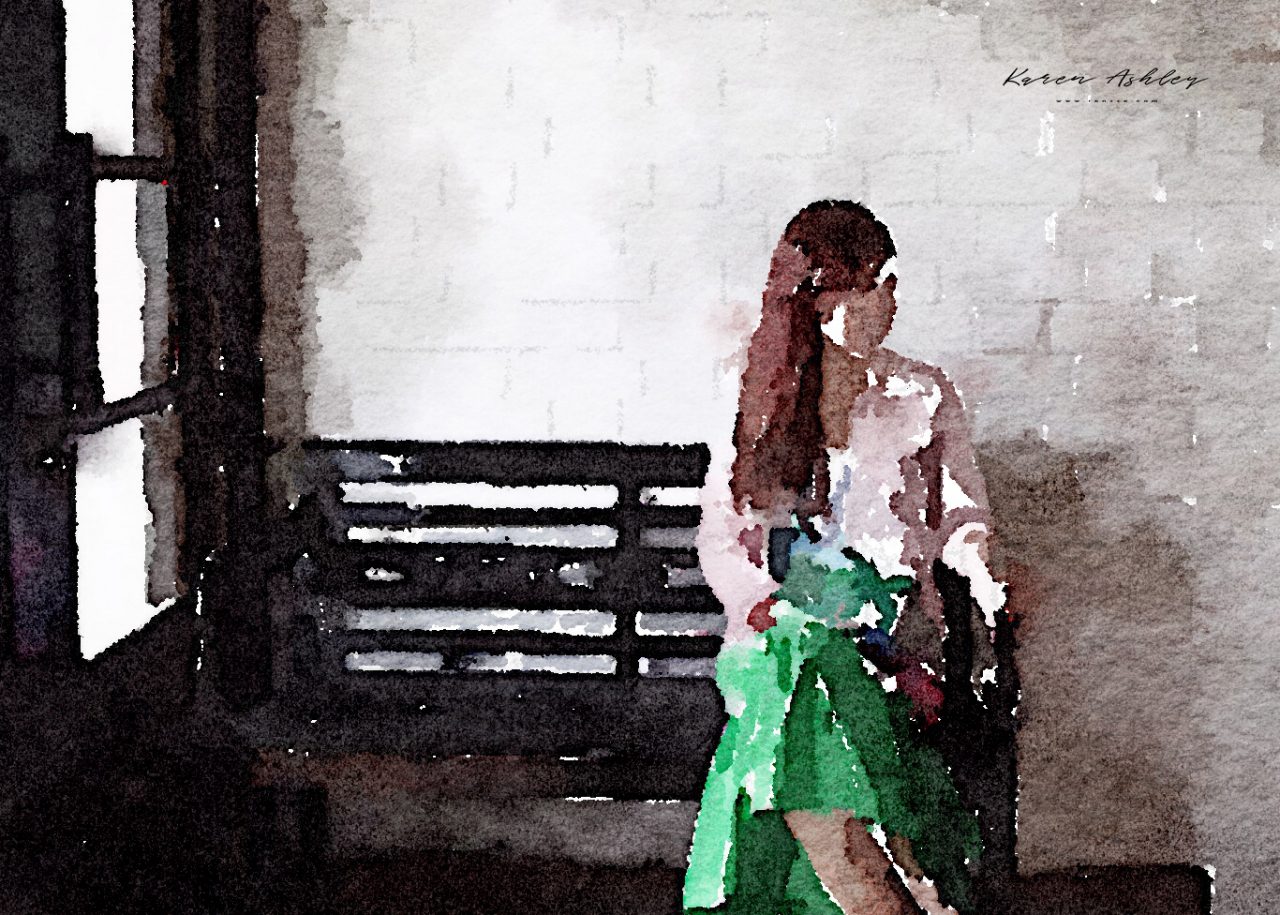 Hello December. The most wonderful time of the year. A time for celebrations and a chance for reflections. 2017 has been a tumultuous year for me to say the least. There were lots of opportunities, sacrifices, surprises, excitements and worries. I'm grateful for every one of them. Both the good and the bad. For without the bad, how would I learn to be thankful for all the good I have.
I started 2017 with lots of hope, and resolutions to improve myself. To learn how to find balance in my life. As the saying goes, when it rains, it pours. I worked so hard for the first part of the year that by mid-year, I felt the burn.
However, experience taught us things don't always go as expected even if they start off on a high note. Life loves curveballs. Things get messy. Things will fall apart. I can't stop the times I fall sick, have bad days, relationship problems or have to deal with a family crisis. I undertook more than I can handle at times.  My good habits fell away, and I got unhealthy. A close friend passed away. My work, my business, my relationships and my passions forced me to make some uncomfortable choices.
In the face of seemingly neverending negativeness, it's discouraging and depressing. The stress built up to sleepless nights.  I wanted to give up and to let go of the tricky things.
But eventually, hard decisions were made, and I grew.
I learnt to calm my mind and to find stillness. 
I learnt to breathe, to pause and know that I'm OK.
I learnt not to let others sweep me away in their current.
I learnt that it is essential at the most stressful times to evaluate where I am, who I am and what I want.
I learnt that multi-tasking does not make you faster, you just think that you are. 
I learnt that it is okay to take a break when it gets too much because rest is critical for healing.
I learnt that quality is more important than quantity, and fast doesn't mean better.
I learnt that there is no such thing as a straight road. No one who is working to make life better has a straight, smooth path so expect the bumps and push on.
I learnt that messy situations are not the worst things.
I learnt to give myself the capacity to experience the pain with the joy and handle messiness with grace.
I learnt that to be able to give is a gift.
I learnt that there are so many beautiful people in my life and I'm thankful.
I learnt that I don't need much. I just want to be healthy and happy.
I learnt to keep smiling.
Finally, as the year is coming to a close, everything seems to be falling to place again. An amazing thing happens when you reach out deep within and start doing what you love. I've carved out some time to do the things I've neglected such as getting healthy. I've rekindled my passion for water colouring and street photography by allocating time for them. I'm putting more on my Instagram. I'm writing here more too, and as always, it's never going to be all about sponsored stuff or advertorials. Collaborations are fun, but this is my sanctuary to share my thoughts, my photos, my travels, my life and my passions. Some of you might have noticed that I have a newsletter signup #renzzepulse, and I intend to connect with my regular readers on a deeper level in 2018 that will go beyond what you read here.
Life has slowed down for me and I no longer just look forward to special days or wishing my off days would come sooner. Instead, I live in each moment. I feel like I'm a human being not a machine with endless tasks to tick off my list. Despite, taking time out, I'm more efficient and focused. Despite the odds, work and business are good, and I've never been happier. I ride the wave that is life, with the feeling of contentment and joy. I move with intent, fluid, steady, calm and grateful. A veil is lifted, and a new perspective is born. My resolution of finding balance in my lifestyle might just be realised before the year ends!
Thanks for reading!