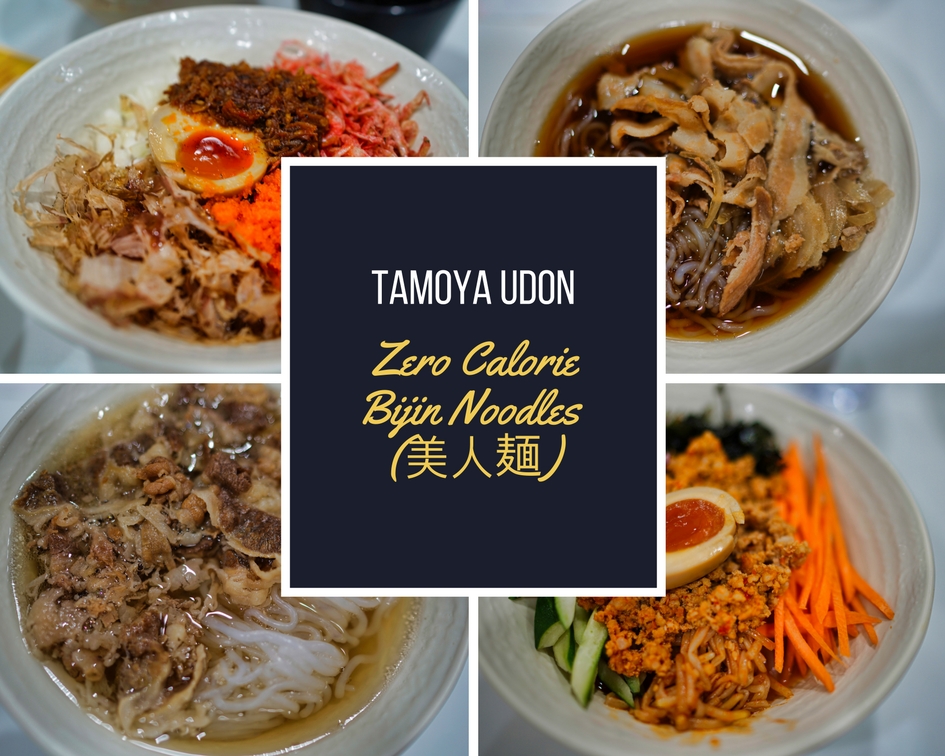 Zero Calorie noodles are the perfect noodle substitute and could be the holy grail for those watching their waistlines. The zero-calorie noodles are shirataki noodles made up of Konnyaku. I'm a big fan of these noodles and usually buy them from Medi-ya to put them in my homemade steamboats or salads. Naturally, when I heard that one of Asia's most popular udon chains, Tamoya Udon, is coming out with a series of Bijin Noodles (美人麺) using these zero calorie noodles, I just had to give it a try.
Tamoya Udon is a brainchild of Tamotsu Kurokawa. The chef went on TV Champion, a reality cooking show in Japan, where he was crowned the champion of sanuki udon. In Japan, Tamoya Udon is one of the most esteemed udon establishments amongst Japanese in the Sanuki Province, Shikoku. In Singapore, their outlet is at Liang Court Shopping Centre, #01-32, Singapore 179030.
Available starting today, there are four delicious flavours for you to choose from – Oooh-mami, Cold, Kake and Sanuki!
Oooh-mami 美人麺
Slurp up the beauty noodles coated with rich XO sauce. Tossed together with onsen egg, dried sakura ebi (prawn), fresh spring onions, and bonito flakes, you will be sure to get your umami fix with this tasty creation. This dish is the zero-calorie noodle version of Tamoya's favourite udon.
Cold 美人麺
My personal favourite among the four choices, the cold beauty noodles are marinated in a rich sesame-shoyu sauce and topped with a colourful palette of 5 different vegetables, flavourful minced pork and marinated ramen egg.
Kake 美人麺
Easy on the palette, the kake beauty noodles come in a comforting dashi soup broth, lifted with delicate and light mirin. This dish comes with choice of beef or pork.
Sanuki 美人麺
Beauty Noodles in heartwarming and savoury soy dashi broth, with a choice of beef or pork
The noodles will only be available for a limited time so do head down to have a lovely guilt-free meal soon! Thanks for reading.