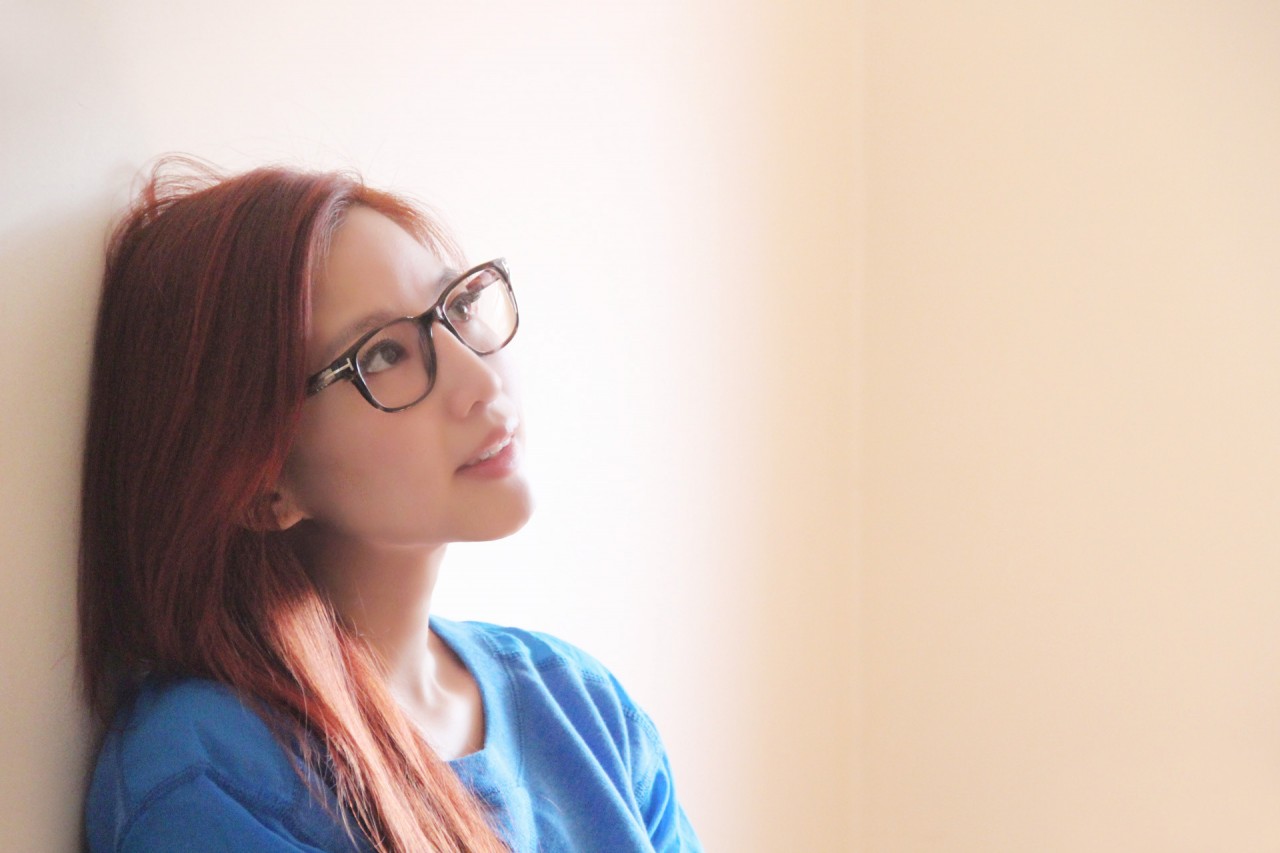 I recently had a new pair of spectacles made and this time it was fitted with the Crizal Transitions Signature VII lenses. To be honest, I never really used to think much about the type of lenses and usually just let the optician decide what is best. But after trying on these new Crizal Transition lens, I realise that the type of lens used does make a huge impact on the comfortability , the clarity and more importantly, the frequency in which I would use the eyewear.
I did my eye testing, frames selection and lens procurement at W Optics, located at Suntec. W Optics is the most state-of-the-art optical store I've come across and they are also the largest vision care store in Singapore.
 Beautifully displayed in the 5,000 sq ft space, their selection of frames are just astounding.

I was introduced to the optometrist, Jess, who got me seated comfortably before beginning to test my eyes.
The eye tests I did at W Optics are one of the most exhaustive eye tests that I've ever done at any optical store. Other than the usual spectacle check, they also gave my eyes a thorough analysis; both internally and externally.
W Optics has a very comprehensive and well equipped diagnostic room. Some of the tests I did include subjective refraction examination, binocular vision assessment, external eye examination, slit-lamp biomicroscopy, tonometry, visual field testing and intra-ocular & fundus photography tests.
Jess patiently explained the results and showed me interesting photographs depicting the back of my eyes. I'm just really glad to know that my eyes are in good conditions with no signs of glaucoma, cataracts or cornea issues. Eye health is so important yet we don't take care of our eyes as well as we should. Wearing contacts for more than 8 hours a day is also a big no-no if you want healthy eyes. A good pair of spectacles is always essential if you don't have perfect eye sight.
One of the most advance lenses in the market now is the Crizal Transitiond Signature VII lens that is anti-reflective, scratch-proof, smudge proof, repels water and eliminates dust! Gone are the days where you have to wipe your lenses every hour or so.
When water is dropped on a normal lens, you can clearly see the water droplet.
When the water was dropped on the Crizal Transitions lens, the water just rolled down. It disappeared so quickly I had to ask them to do it again so I can try to snap a photo.
You can spot the water droplet at the bottom of the Crizal Transitions lens.
Crizal Transitions Signature VII lens blocks UV from both sides so even if the UV hits the lens from the back, it won't be reflected in your eyes. You can tell that the one with the Crizal Transitions lens shows a much dimmer UV lighted eye symbol compared to the normal lens.
One of the most outstanding difference with this lens compared to normal lenses is that while it is clear indoors, it will change to a tinted shade when exposed to UV light.
Unlike previous versions, the Crizal Transitions Signature VII is more sensitive to UV and changes much faster. There is a choice of 2 colour tints, grey or brown, which have been tuned to have a more natural sunglass shading.
The next part was to choose my frames and lens colour.
I had actually brought along a pair of Chanel frames which I had and never found the time to get the lenses done.  Meanwhile, Jess picked a couple of frames that she though would suit me well.
I was in for yet another exciting surprise. The mirror I was using to try out the frames was no ordinary mirror. The 'Vista' mirror scan captures 20 measurements on the front and side views of the face/eyes in relation with the frame chosen in a single capture. The data allows lenses to be truly individualised to the functional needs of each eye for the highest level of visual acuity and comfort.
It made the selection of frames that suit me best so much easier to decide. The Chanel frames I had brought looked pretty good but I fell in love with the Tom Ford ones and decided to get the Tom Ford frames with Crizal Transitions Signature VII lenses in brown.
Much thanks goes out to Jess for her impeccable service throughout my eye tests and eyewear selection. Normally, W Optics are able to fit the lens in within an hour. However, since the Crizal Transitions Signature VII lenses were only to be launched in Singapore on the 17th Feb and I was there before the official launch date, they had to specially order my lens from France which took about a week.
Ever since I collected my eye wear about a week ago, I've been wearing the Tom Ford more often than contacts because it is so comfortable and practical.
It's super convenient for traveling as well since I only had to bring this one pair of eye wear instead of packing contacts and additional sunglasses as well. I brought it on my recent relax weekend getaway to Kuala Lumpur, Malaysia.
 Perfect for lazy days, I wore the glasses everywhere! From morning local food hunts at the KL markets to an impromptu art jamming session with friends.
The lenses were very clear, adjusting itself perfectly in all types of settings whether I was indoor or outdoor.
KL weather has been insanely hot recently and the sunlight was extremely intense so I'm glad I had these lenses.
See how quickly they turn into shades the moment they sense the UV!

I even don't notice how dark the turn when I was lazing in the garden outside my home because the tint didn't change my vision at all and everything was still crystal clear to me.
Once I'm indoors again, it goes completely clear! How wondrous!
I think once you've experience such clear lenses, it's hard to settle for anything less. It's totally non-reflective so I didn't have to take them out when I did my outfit shots.
Next time if you are looking to upgrade your lens, you know what you can ask for.
Meanwhile, I'll end this post with my super comfy outfit at the Kuala Lumpur International Airport. I almost never wear contacts when I'm on a flight because I like to sleep onboard a flight.
Top: Holister
Pants: A & F
Eyewear: Tom Ford
Watch: Cartier
Bracelet: Hermes
Flats: Pazzion
Bag: Dazzlin
Luggage: LV
And if you are wondering, this little rainforest enclave in found inside the airport. It's pretty cool.
Thanks for reading! Have a great week!