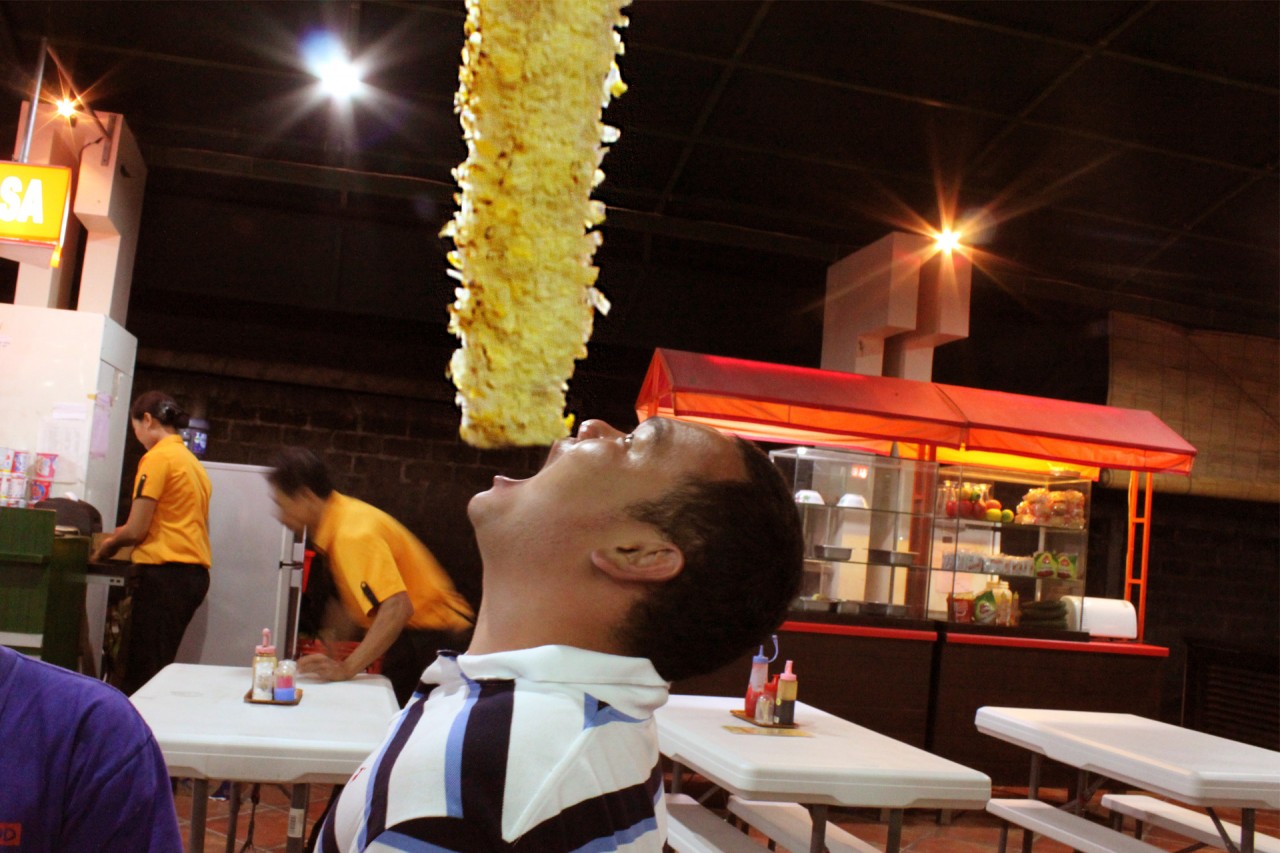 Tanah Lot in Bali is another must-see temple. In fact, I'll go as far as to say as this is the most iconic temple site in Bali. The sunset here is glorious.
I'm not going to talk much about Tanah Lot in this post because I've already mentioned most of it in my previous trips post such as here and here. So go read them!
The other reason why I'm not going to dwell too much on Tanah Lot and share the crazy photos we took there instead is because we hit a crazy jam trying to get to Tanah Lot to catch the sunset. If you are ever intending to go Tanah Lot to catch the sunset, please make sure you try to get there earlier.
So by the time we got there, the sun had already set and we were left with quite a gloomy backdrop to take photos.
The great thing about traveling with friends is that even though things don't go as planned, it can still be really fun because of the company.
Like how once someone decided to "Play God" in photos, we ended with a whole string of weird crazy pictures.
Steven enjoyed being the "main character" in these photos so here are more of him!
I had slowly sneaked off to get myself my favorite Balinese grilled corn because I absolutely can resist it.
Soon the whole group caught up as well and even then the "God Finger" photos kept going on.
I know the photos looks really silly but we had so much fun. If you want to gather more serious information about Tanah Lot, please refer to my previous pots here and here instead.