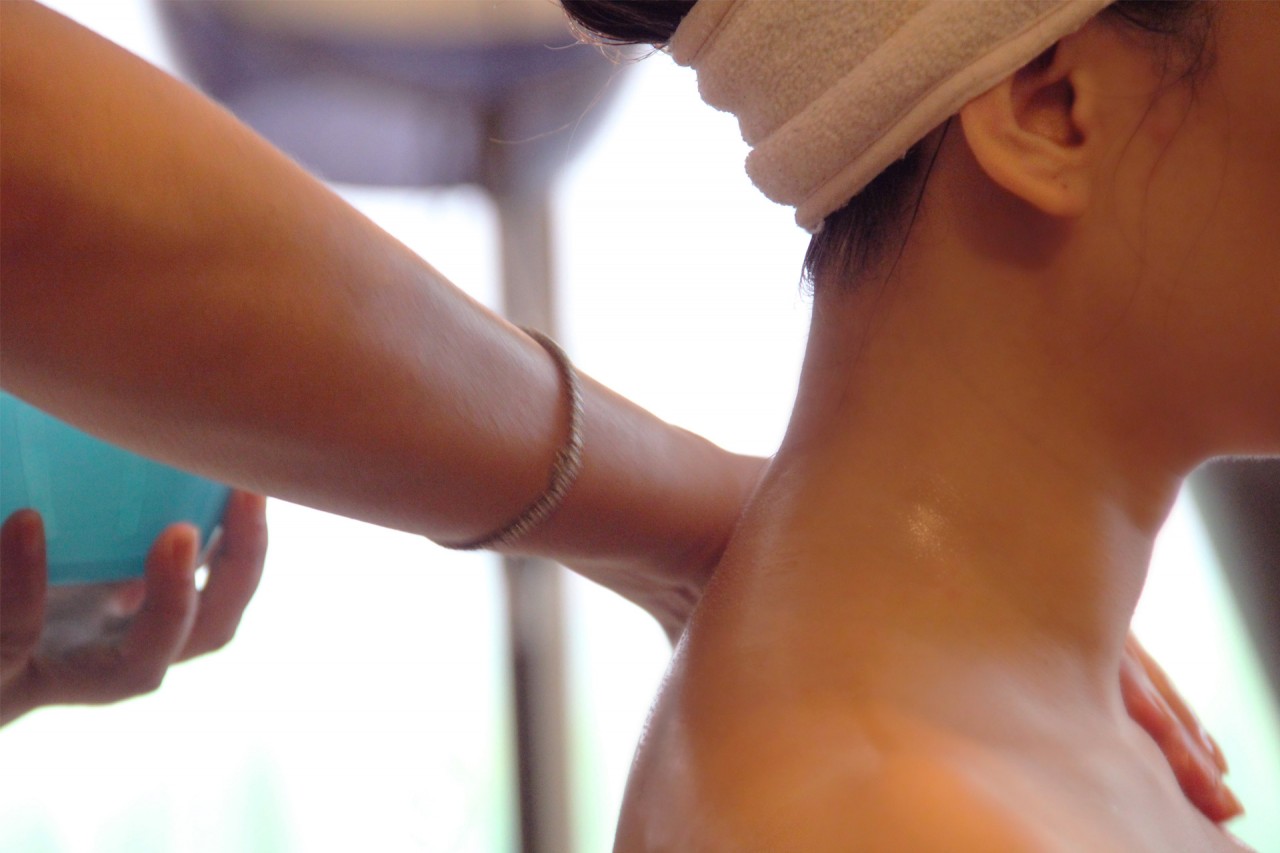 When I first heard of Cookies & Cream Hair Spa, it reminded me more of ice-cream rather than a place to get a head massage. But after trying out their services, I suppose the name, Cookies and Cream, fits quite well with their concept of making you comfortable, at home and totally relaxed.
Cookies & Cream (C&C) specializes uniquely in hair spas and head massages. It's not really known for their haircut, color or perm even though these are available there on appointment. In Singapore today, life can get at little too fast and sometimes you just want to kick back and let a professional work on easing all the tensions and stress out of your system.
Featured on several women magazines such as Her World and Women's Weekly, this place was recommended as the place to get the "Best Hair Treatment." The focus of C&C is to let their customers have the best head and hair massage while pampering their tresses. They have a whole series of indulgent treatments depending on what sort of hair care you are interested in. Be it a scalp care treatment, a buttery treatment for dry locks, a special shine treatment or even anti-aging for the hair; they have a solution for them all. However, it's their six different hair spa programs with focus on massage that enticed me the most.
I tried their "Signature Cookie Dough Rub" treatment (S$55) that ensured I'll leave with a lighter head and loose shoulders. First thing I had to do was to change out of my outfit and into their sarong (cloth wrap). This is to allow them to work their massages on my head and shoulders without any obstacles.
A nice warm hair wash as Jennifer expertly worked into my scalp.
As you can tell, I was already quite pleased with my hair wash but that was only the precursor to my actual head spa treatment.
After a quick towel dry, cream conditioner was applied on every strand of  my hair.
Then came the highlight of the treatment, an incredibly satisfying head massage. Jennifer, who went all the way to Surabaya to learn the tricks of a good head massage from the Indonesian spa experts, knew every crook and cranny to apply pressure. It was very relaxing as I felt the stress and tensions slowly easing away. There are a lot of companies that sells special head massagers but nothing beats the feeling of human touch. Jennifer told me that a lot of her secret massage techniques were never taught to her. Instead, she learnt it on the job because her experience of massaging her customers heads all the time was the best gauge of what really works.
She not only worked on my head but also massaged my neck and shoulders where it was stiff and aching. This is a common problem with me because I sit in front of my Mac all day long.
C&C works mainly by appointment basis to ensure that they have enough time for each customer. They want to be able to spend quality time with their customers so that they can have the most relaxing time without any rush. My "Signature Cookie Dough Rub" session was supposed to be an hour long but I think the whole session ended up being slightly longer which was an additional bonus.
After the massages, my hair was given some light heat to let the conditioner penetrate deeper into my hair.
This is followed by a simple blow dry. Cookies & Cream Hair Spa recommends that hair be blown straight after treatments or head spas as you don't want to spoil your nicely nourished hair. Blowing it dry gently keeps the smooth and silky texture that the treatments were meant to do.
  If you are looking for a great place to ease the build up of tension in your head and shoulders, you can try Cookies & Cream Hair Spa. I think its a great place to bring our mums for a nice pampering session as well.
Cookies & Cream Hair Spa
5, Coronation Road, #01-01 Coronation Arcade
Singapore 269406
Tel: 6466 0072