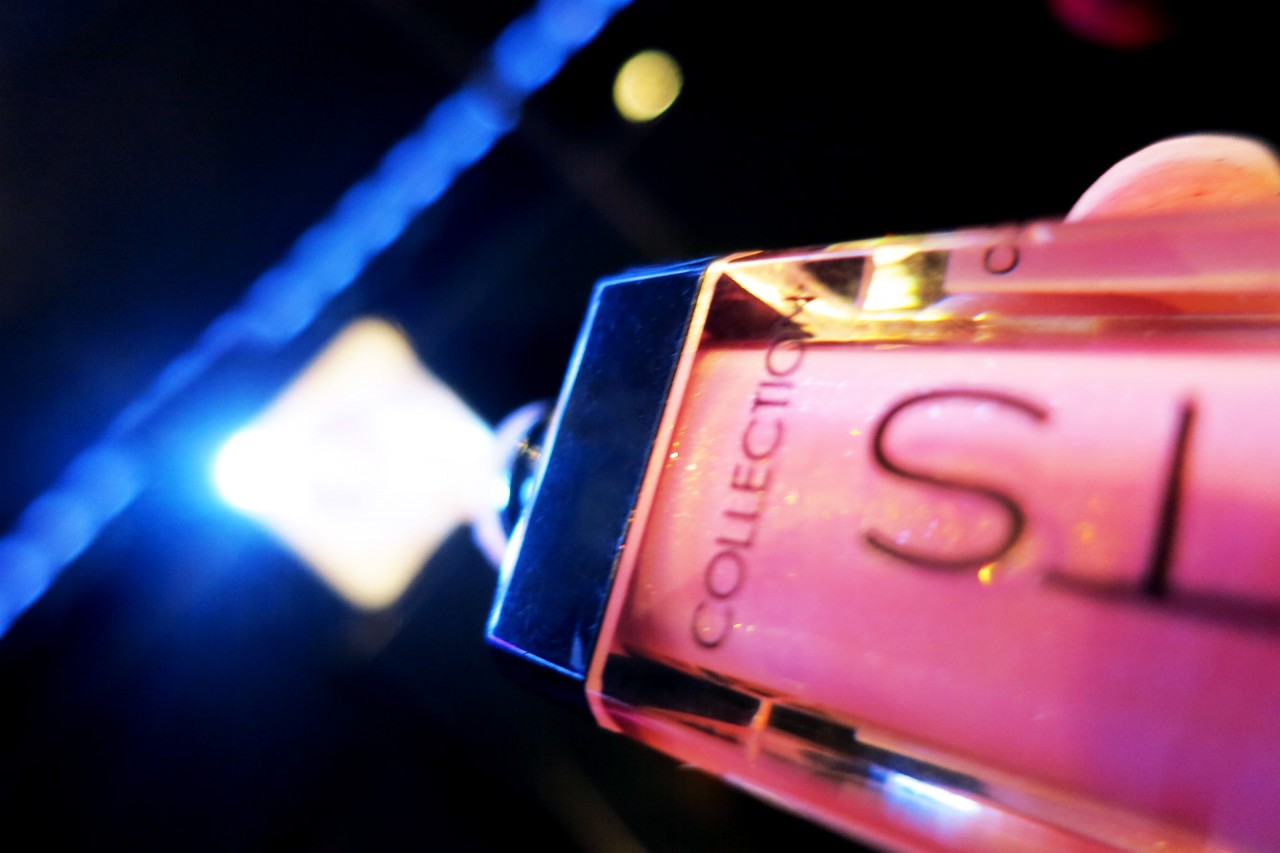 If you read my blog, you'll realise that I blog a lot more about skincare then I do about makeup. However, once in awhile there comes a brand that makes it really fun to try out new colours and looks and I start dabbling in cosmetics.
One of this occasion was propelled by a makeup event hosted by COLLECTION Cosmetics from the UK. As one of UK's leading cosmetic brands, COLLECTION Cosmetics is finally in Singapore to give girls here more options and inspire them to push the boundaries of their usual makeup routine and " WORK THE COLOUR".
As you can tell from my photos, they have a huge range of cosmetic products in a multitude of colours. Constantly introducing the brightest and most wearable colours to fashionistas worldwide, the brand aims to be the go-to makeup brand for sassy and confident individuals.
COLLECTION have been a front-runner in the beauty industry for 25 years and have steadily followed all the latest trends while bringing an element of fun with their many quirky ideas that plays with textures, colours and unique packaging.
Honestly, there are just too many different types of product lines from COLLECTION Cosmetics so I'll just highlight a couple of items that I really like from them.
This was the kit I received for review after the event and all the items in this kit actually contained the same items I used to achieve my "Old Hollywood Glamour" inspired look during the event.
1.  Hotlights Lipgloss (SGD15.90 each)
Hotlights Lipgloss comes in six shades – Star, Dazzle, Glimmer, Sparkle, Glow and Shine. I loved the packaging of this lipgloss because it has a handy mirror on the container and the cover is illuminated when opened! This makes it super convenient to do touchups anytime and anywhere especially in dimly lit areas.
2. Glam Crystals Dazzling Gel Liners (SGD16.90 each)
This quick drying glitter infused formula is awesome for party looks. The precision brush makes application straightforward and easy. You can choose to wear it over eye shadow or alone with mascara for a subtle splash of high impact glitter. Alternatively, it can also be used to highlight the corner of your eyes to give that pop. Available in 11 shades (Glitz, Funk, Le Freak, Hustle, night Fever, Rock Chick, Dancing Queen, Spandex, Shake it Up! and Va Va Voom) I honestly love them all!
3. Colour Pout Lip Stain (SGD12.90 each)
I really love this fun and easy to use Lip Stain that feels almost as if you are using a highlighter pen on your lips. Available in six shades – Heartbreaker, Kiss, Flirt. Tease, Pout and pucker. This lip stain is vibrant, lightweight and long lasting. They are gorgeously smudge proof so I can say bye bye to having lipstick stains on my teeth.
Here's a close up of my makeup using COLLECTION Cosmetics.
I normally don't put on very heavy makeup but I love how I was able to work with more colours into my makeup while still maintaining my own style.
I used the Glam Crystal Dazzling Liner in Shake It Up! (violet) on my eyes for that pop of shine!
Check out the photos of the other hot beauty blogger babes who created their own individual looks using COLLECTION products.
COLLECTION Cosmetics is available in selected Watsons stores, BHG and the newly renovated BHG Bugis.
*****
*****
*****
*****
*****
Outfit of that day
Please pardon my plain face because I took the outfit shot before I attended the event so I didn't have the lovely glamorous makeup on yet!
Dress: Ching
Earrings: Chanel
Necklace and Bracelet : Cartier
Bag: Hermes
Wedges: Pazzion