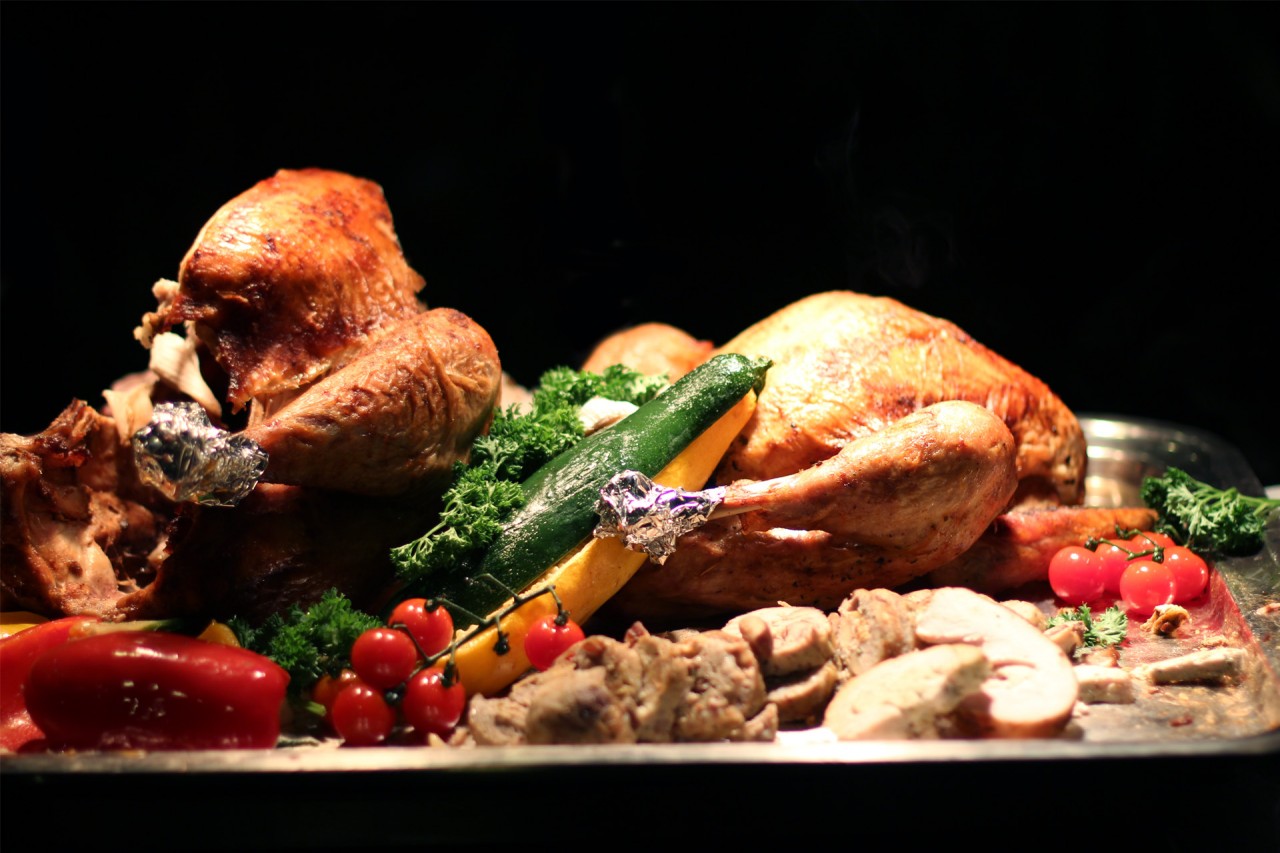 It's the "Ho Ho Ho" time of the year again and as we begin our countdown to Christmas, you might want to check out Orchard Hotel.
The photos here were taken at a private Christmas Light-up party at Orchard Hotel a few weeks ago but if you would like to catch some of the action yourself, it's not too late to catch falling snow at their one storey Life-sized Christmas Glass House standing 5m tall and 4m long in the middle of the lobby. 
You can shop for sweet treats, roasts and hampers at the Goodies Glass House ( till 25 December 2014, open daily from 11:00am to 8:00pm) decorated with red gift boxes to bring festive cheer! Call the Santarina Hotline 67396577 or email fnbreservation.ohs@millenniumhotels.com to place your orders.
While you are busy shopping, your family can dance at the foot of 15-feet tall live Christmas Tree with Santa Claus and his Santarinas. Capture the festive spirit at the Orchard Hotel Lobby or your favourite Christmas goodies, tag and mention @OrchardHotelSingapore on Instagram and check out Orchard Hotel's Facebook page to win attractive prizes.
If you are too lazy to cook, bring your friends and family to feast at their Festive buffets with indulgent spreads while being serenaded by live Christmas carolling. New Executive Chef Andy Cheah showcased his new creations combining both East and West – Roast Turkey Sioh with Chestnut stuffing and Jasmine rice in Nyonya Ketumbar Spices for a local touch; Roast Leg of Lamb with Moroccan Spices for the more exotic palates and experience a myriad of sweet and savoury tastes with Glazed Assam Honey Ham with Javanese Palm Sugar!
For those with burning desire for desserts, you can look forward to their new Christmas treats of Coconut & Pandan Log Cake, Snowy Durian Alaskan with Burnt Italian Meringue, and "Chocolate Delice" Forest Berries, Biscuit & Caramelised Crispies Log Cake specially crafted by Orchard Hotel's talented Pastry team to satiate your sweet tooth and complement your feasts perfectly!
Orchard Café offers Pre-Festive Buffet Lunches, High Tea and Dinners from 8 to 23 December and 26 to 30 December 2014. Pre-festive Buffet Lunch starts daily from 12.00pm – 2.30pm at $55 per adult, $27.50 per child. Pre-festive Buffet Dinner is served from 6.00pm – 10.00pm on Sundays to Thursdays at $72 per adult, $36 per child, Fridays and Saturdays at $78 per adult, $39 per child. Pre-festive Buffet High Tea is served from 3.00pm – 5.00pm on Fridays and Saturdays at $38 per adult, $19 per child.
Orchard Café's Christmas Eve Buffet is served from 12.00pm – 2.30pm at $72 per adult, $36 per child for lunch; and from 6.00pm – 10:00pm at $98 per adult, $49 per child for dinner.
On Christmas day, Brunch is served from 12.00pm – 3.30pm; and Buffet Dinner from 6.00pm – 10.00pm at $88 per adult and $44 per child.
For reservations and information, please call 6739 6565 or email orchardcafe.ohs@millenniumhotels.com
Thanks for reading.