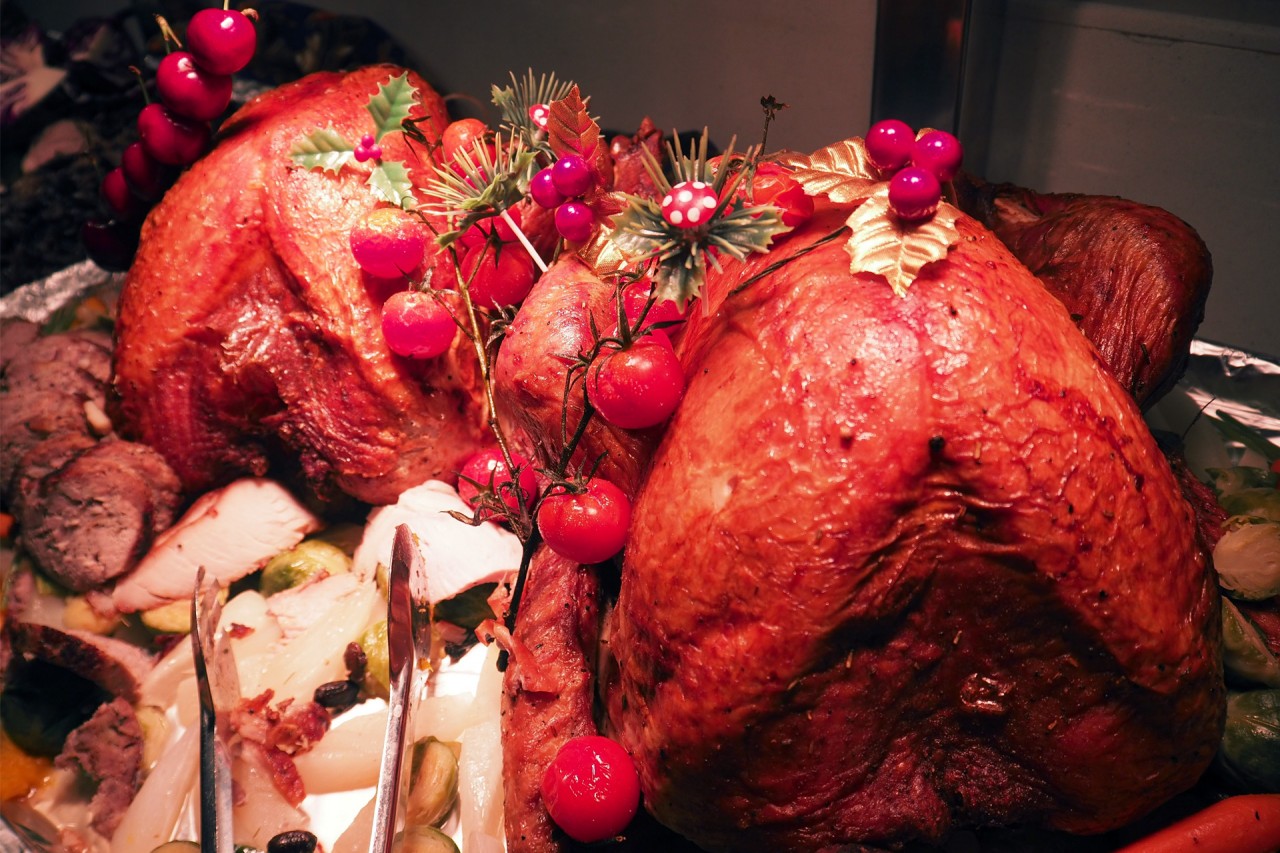 This year, I started my Christmas holiday season with a very fun and meaningful celebration with Parkroyal Hotel on Kitchener Road. As part of the christmas tree light up, the hotel collaborated with the People's Association and Thye Hua Kwan Moral Society to bring 24 underprivileged children attending Thye Hua Kwan Moral Student Care Centre @ Bukit Panjang for a special surprise. An additional six children from low-income families were also selected to join the programme. The children are invited to hang their Christmas wish envelopes on the hotel's Christmas tree before enjoying a dinner treat at Spice Brasserie, the hotel's all day dining restaurant.
Hotel guests and members of the public can help make their Christmas wishes come true by buying a gift, or making a monetary donation. The children will receive their Christmas gifts when they return to Spice Brasserie on Boxing Day for a festive feast with the hotel's management team. All funds collected will be used to fulfill the children's Christmas gift wishes, and the hotel will contribute a token sum of $1,000 for the children's school supplies in 2016.
I'm always in favour of corporations that gives back to society and am glad to have been invited to attend this event. We we all treated to a gorgeous buffet dinner in the hotel at Spice Brasserie.
On the culinary front, making a comeback this year is the highly raved Festive Takeaway Platter, filled with sliced and ready to-serve festive favourites like Roast Turkey Slices, Pork Liver with Chestnut Stuffing and classic cranberry Sauce, Honey Glazed Gammon Ham paired with homemade peach sauce, Cumberland Sausage and Salt-crusted Sirloin Beef with Au Jus dip, roasted potatoes and seasonal vegetables. Easy and fuss free for any parties and gatherings, the Festive Takeaway Platter is available from 4 – 31 December 2015 at $98 and selected cards enjoy 20% discount.
To add on to the festive cheer, Spice Brasserie at PARKROYAL on Kitchener Road presents Festive Feasts for the whole family from 14 December to 3 January 2016. Revel in scrumptious treats that taste just like Christmas, including the mouth-watering Gammon Ham, Roast Turkey, Jamaica-style Leg of Lamb with Roasted Garlic and Mint Gravy, Fillet of Beef with Madère Au Jus and the highly raved Flame-grilled Mentaiko Rock Lobster. Prices start from S$45 per adult and selected cards enjoy 25% discount.
Dessert lovers and little ones will enjoy the carnival-like experience on Christmas Eve, Christmas Day and Boxing Day, where an extensive dessert room filled with festive sweets and treats will tempt even the strongest will. Expect an array of Yule Log Cakes, Gingerbread Houses, Mince Pies, Panettone, Eggnog with Rum and a chef preparing Flambé Cherries and Crêpe Suzettes 'live', enough to satisfy any serious sweet tooth. Christmas carolers and a Minion-themed kids corner with slides, bouncy castles, balloon sculpting, face painting and much more will ensure it is fun for the whole family. Prices start from S$60 per adult and selected cards enjoy 20% off.
Make a toast at a well-deserved year-end celebration at Club 5 with the favourite festive drinks Candy Cane Cocktail and Toffee Surprise, handcrafted by our bartenders for a jolly good time. Available from 1 to 31 December, it is priced at $15 each. Usher in 2016 with your friends at the Countdown Party and dance the night away to classic hits spun by the resident DJ. Cover charge is at $29 and includes a glass of Champagne.
For detailed prices and terms and conditions, please visit parkroyalhotels.com/kitchener.
Thank you ParkRoyal on Kitchener for the wonderful dinner. I highly recommend the pumpkin crab and chilli crab in the buffet selections. They were a hit with everyone that night and incredibly worth trying out for crab lovers. If you haven't found a place for celebrations during this festive season, don't miss out.
Spice Brasserie
Lunch: 12noon to 2.30pm (daily)
Dinner: 6pm to 10pm (daily)
Address: 181 Kitchener Road, Lobby Level
Phone: (+65) 6428 3160
Email: spicebrasserie.prskt@parkroyalhotels.com