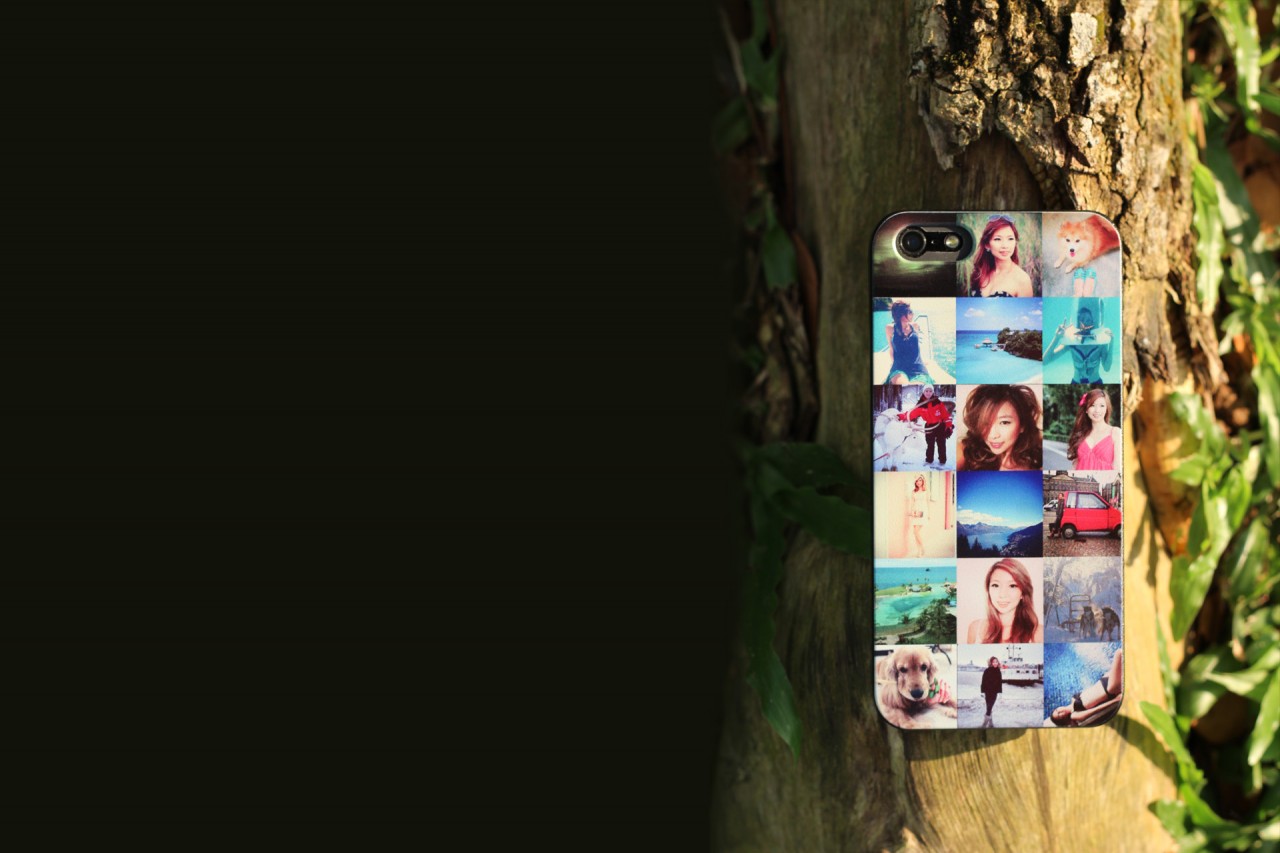 I've been having a lot of interest in my personalized and customized phone cover from almost everyone I meet. I simply love it and now I'm going to share where I got it and how you can get your own too! My gorgeous phone cover is from Casetagram which is an ingenious social design service where you can create custom tech cases by using your Instagram, Facebook and directly uploaded photos.
In this day and age where we take more photos on our mobile than an actual camera or upload everything to our Instagram or Facebook accounts, it makes it so easy to retrieve your latest favorite photos to personalize your very own phone cover! You'll never meet anyone else with the exact same cover as you which is very handy for recognizing your phone in a flash.

Casetagram turns your designs into high quality cases with their patent pending technology. They'll print out your design and ship it to you. I designed mine for my iPhone 4s but they have a wide range of choices for phone models including android phones and you can even design covers for the latest iPhone 5s and 5c. I can attest to the quality of the casing and all my photos turned out beautifully!
Compiling my personal favorites from memorable moments and trips that I've taken in 2013 so far, I've designed my phone cover to remind me of the lovely memories I've made and also serves as a conversational piece with new people. It's fun and I would love to design more with other themes such as family, best friends, favorite places or a collage from my most liked Instagram photos. You don't have to follow the design I did as well, you can choose to do it heart shaped, have bigger photos or even just do one full size photo that you simply adore.
I'm going to go through with you briefly the steps to design when you get on Casetagram website.
First, select the device which you want to customize the cover for.
Next choose the design layout you want, feel free to experiment because you can keep changing your mind until you finalize the case. You can also choose your base case color. Casetagram offers the casing to be in White, Frosty White or Frosty Charcoal. All designs are printed on quality cases that are durable, slim, lightweight and easy snap on hard cases. The difference is whether you want to see the sides of your device using frosty white or prefer a dark charcoal surrounding. The choice is yours! If you are wondering, mine was designed in Frosty Charcoal.
You can even choose to add a filter over all your photos or just leave it as it currently is. I didn't use a filter for my photos because I used my Instagram photos which already had a filter on each one.
Lastly, import your photos from your social network and simply drag and drop them on the empty design phone cover design to start creating your own customized case! If you are totally not socially connected and don't have photos on Instagram or Facebook, you can still use your personal photos to make your case.
I did a couple of designs before deciding which one to use.
Just create a couple of designs then choose one to purchase whenever you are ready. It's really quite a fun process!
You can play with Casetagram  by downloading their free apps in the Apple or Play Store or if you prefer to see have a large view while designing, you can do it like I do and use your computer to access their website instead. Delivery for me only took about a week even though they told me that it'll take 10-20 business days. Best of all, they have FREE standard shipping on all international orders. And yes, it's delivered to your doorstep! Have fun!!!