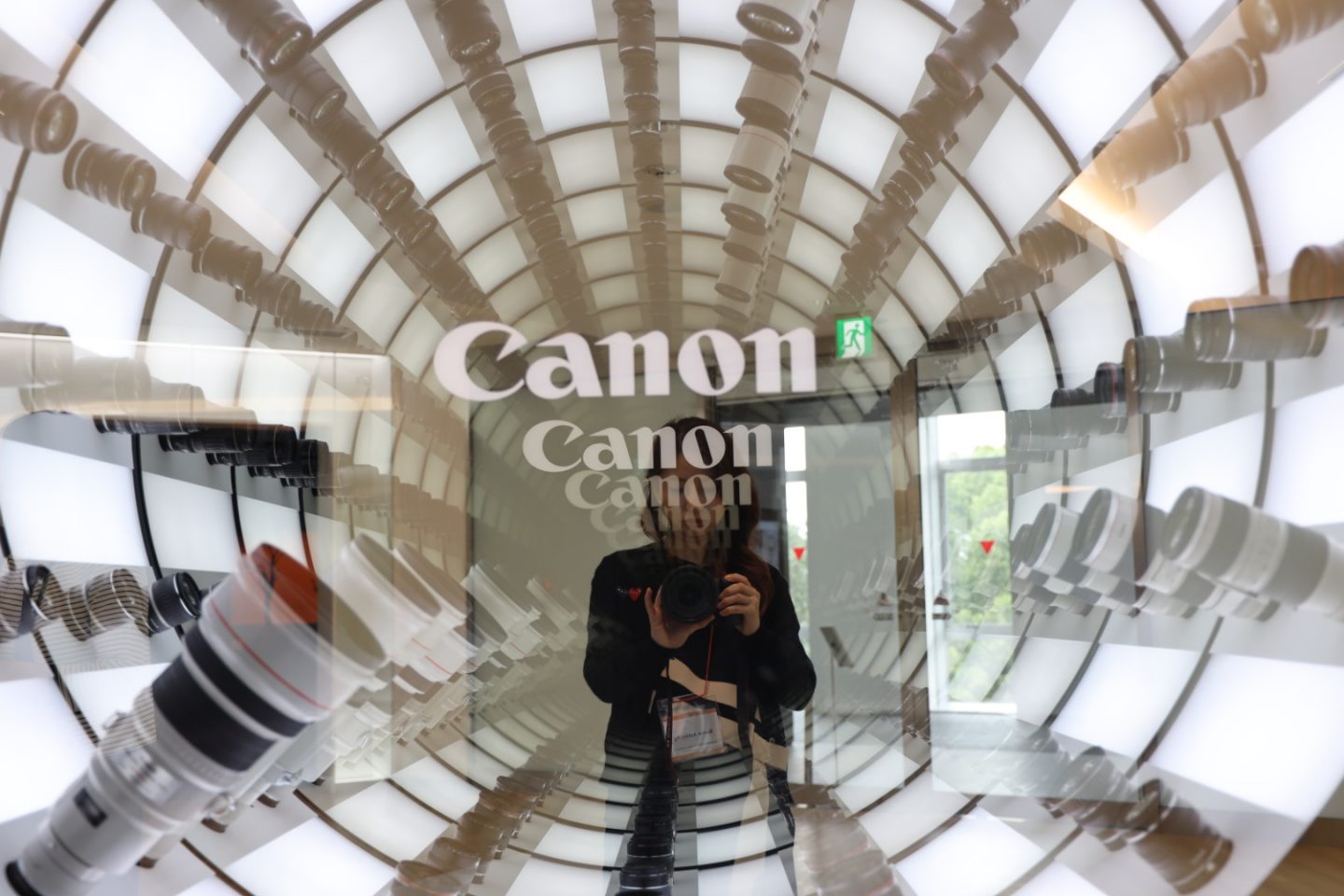 I have had an exciting September, and I'm sure most of you have seen my adventures in Japan with my Canon EOS R on my Instagram @renzze or #RenzzeJapanAdventures. If you haven't and want to catch up on what I did in Japan recently or glimpse little tidbits I shared on my Japan trip with Canon Inc.; the IG stories are pinned on my IG profile page.
I've always been a huge fan of Canon cameras. When they rung me up with a super hush-hush new release and asked if I'll be keen on a trip to visit the Canon HQ and factory, I told them that whenever that is, I'll make sure I'll be able to make it. I had suspected what the new launch was going to be, but I was still officially kept in the dark till just a few days before my trip. If you haven't guessed it by now, it's the launch of the EOS R – Canon's first full frame mirrorless camera. I'll share my exciting insights during the HQ and factory tour in another post as I want to dedicate this post to the review the Canon EOS R.
EOS R System
This time Canon didn't just launch a camera but a whole system.  Canon EOS R ( R stands for Reimagine Image Excellence, in case you were wondering) is Canon's foray into the full-frame mirrorless camera market, and they intend to back it up with an excellent support system of lens and adaptors. Along with the first full-frame mirrorless camera body, there will be four RF lens and four types of lens adaptors.
Canon EOS R Camera
I've been anticipating Canon's full-frame camera for a long time now, so one of the first questions I asked at Canon Inc HQ was why did Canon take so long. Based on the interview session (which the Canon management was noticeably more candid in their answers), I learnt that Canon took their time to launch in the mirrorless full-frame market as they wanted to come up with an improved system that will bring forth many more possibilities for expansion in the long run. They want to make cameras and lens for the different needs of different types of photographers. More importantly, they wanted to take full advantage of the mirrorless system to integrate new technologies to improve image excellence.
I'm a Canon EOS 5D user, and I feel that the Canon EOS R feels somewhat closer to a mirrorless EOS 6D. Some mirrorless camera can almost feel like a toy during handling but not this one. You immediately sense the seriousness of the built the moment you pick it up. I love how sturdy the magnesium alloy body feels.
The EOS R grip and handling of the camera very familiar to Canon's DSLR range. Even the menu functions are pretty similar. However, the AF joystick is missing. Instead, you will find that a new customisable multi-function bar and control ring that makes adjusting the camera functions on-the-go even more accessible. Add to that is a fully articulate touch screen.
The key features of the Canon EOS R are their brand new 'RF' mount, a 30MP CMOS sensor, with Dual Pixel CMOS autofocus and 4K video.
The new RF mount is 54mm with a flange distance of 20mm is giving forth to a whole new world of RF lens specifically built to capitalise on this bigger mount.  The 30MP CMOS sensor paired with DIGI 8 processor makes the sensor capabilities pretty similar to the EOS 5D IV.
The new Dual Pixel CMOS autofocus is one of the more impressive technologies. There are a staggering 5,655 Dual Pixel AF points which mean other than having that many AF points to choose from, each point helps to focus better and faster. To give a perspective, Sony full-frame mirrorless R7 III only has 695 AF points and Nikon soon to be launch pro-level full-frame mirrorless Z4 only has 493 AF points.  EOS R is currently the fastest focusing camera in the market!
EOS R excels in low light.
I've had the honour of playing around with the Canon EOS R for a couple of days when I was in Japan, and this camera is a gem for low light photography. The AF can focus when at EV -6. Again, for perspective, the EOS 5D IV limitations is at EV-4, the Nikon Z4 low light focus also goes down to EV-4 only. I know that unless you are a very technical person, you are going to want to stop me here to ask me what is EV (Exposure Value) and how is EV calculated. I've explained this in real life conversations before but for the sake of the topic at hand, know that having a lower EV range lets your camera focus faster in light-challenged scenarios so -6 is better than -4.
Another function that aids low light photography is the EVF (Electronic View Finder). Unlike traditional DSLR, what you see inside your viewfinder is precisely how the photo will turn out. The orientation of the picture will follow the way the camera is held. Everything is visible in the EVF ( menu, settings, playback) so you never have to take your eyes off when making adjustments or worry about sun glares on the LCD screen. In low light, I find that the EVF shows me even more than what my naked eye can see which makes it easier for me to compose the photos before I shoot.
EF Compatibility
You can use your existing EF lens on the EOS R using one of the three adaptors that Canon has come up with. There is a basic is a simple mount converter, one that comes with an extra control ring, and the last one (which I find interesting) allows you to use drop-in filters.
RF Lens
To kick off the Canon EOS R, four RF lens was developed Canon's full frame mirrorless system. They picked some of the most popular choices among DSLR users. The Canon RF 28-70mm F2L USM, the RF 50mm F1.2L USM, the RF 24-105mm F4L IS USM, and the RF 35mm F1.8 Macro IS STM. In a nutshell, I fell in love at first use.
The F 24-105mm F4L IS USM packaged as a kit lens with the purchase of the EOS R. It covers the most commonly sought after focal lengths and is designed to be quiet for video recording purpose.
The biggest of the four lenses is the RF 28-70mm F2L USM which weighs approximately 1.4kg. It is much faster than EF 24-70mm F2.8 II counterpart. You can see the comparison of the size of the RF 28-70mm F2L USM vs the RF 35mm F1.8 Macro IS STM in the photo above.
The other two lenses are my personal favourites as they are perfect for street photography. The RF 50mm F1.2 is also quite large at 950g, but it's fantastic for portrait photography. If you want a lightweight lens, I highly recommend the RF 35mm F1.8 Macro IS STM. Other than being my favourite focal length, it also offers macro capability.
How I feel about the EOS R
As a Canon 5 D M3 user, I do find the Canon EOS R a little slower in speed, startup and continuous shooting mode compared to my DSLR. However, unless you are an action photographer, for most intents and purposes, it is a pretty solid mirrorless camera. The photos come up very clear, and the RF lens is impressive.
One of the more exciting features that are not highlighted by Canon is that when the camera is off, there is an additional lens curtain built in. This reduces the possibility of dust entering the sensor when changing lens. It's a simple but incredibly useful feature that should be implemented on all their cameras!
There is only one SD card slot, and it would be nice if there are multiple card slots in future models. On the other hand, Canon continues to use the same LP-E6 battery which means that I can share my additional batteries from my other cameras. I also love the option of being able to charge using a USB cable.
I haven't tested the video capabilities, so I'll refrain from passing too much judgement on that.
Canon is pretty cautious when launching new products and they have taken the safe route with the EOS R. However; it is just a platform for them to start building better models with their new technologies. I'm looking forward to all the new RF lens and EOS R cameras to come.
Canon EOS R Prices in Singapore
The Canon EOS R (Body Only) retails at S$3,399. Canon EOS R Kit (RF24-105mm f/4L IS USM ) retails at S$5,098. The RF 24-105mm F4L IS USM retails at S$1699. The RF 50mm F1.2L USM retails at $3,649, while the RF 35mm F1.8 Macro IS STM and RF 28-70mm F2L USM have yet to release their prices for the Singapore market. The mount adaptor EF – EOS R retails at S$159 for the basic model and S$319 for the one with the control ring.
PS: All photos on this post are taken with the Canon EOS R and I've decided to post it with no edit. These are the jpg version of the photos uploaded to my phone at reduced resolution.