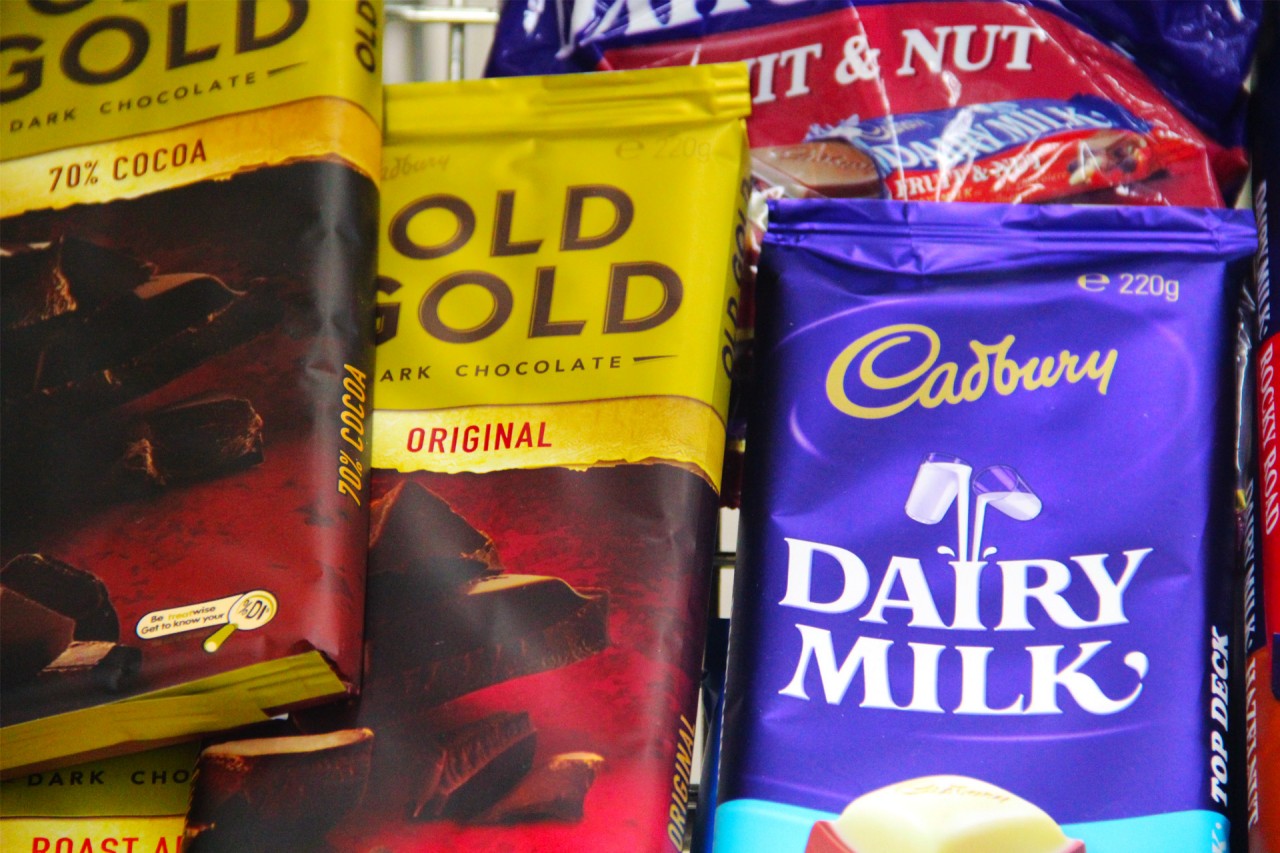 It's no secret that I love my chocolates especially those from Cadbury so I'm delighted that now there is even more incentive for me to satisfy my sweet tooth! From July to August 2013, Cadbury Dairy Milk will be running the Cadbury Rewards campaign to share everyday joy with fans and show its appreciation with a range of wonderful rewards. From limited-edition Cadbury merchandise and hotel stays to movie passes and more, fans can win these items with Joy Points earned from purchasing Cadbury chocolate products – it's that simple!
Being the big Cadbury fan that I am, I have already bought way more than enough Cadbury Chocolates to claim some rewards for myself! Since chocolates makes me joyous and I'm exceptionally generous when I'm happy, I'm going to show you, step by step, how easy it is to participate and be rewarded.
Firstly, go buy Cadbury chocolates from participating retailers – Fairprice, Cold Storage, Giant, Sheng Siong, Watsons, Guardian, 7-11. I'm pretty sure there is at least one near you. Make sure that you purchase it within 1st July to 31st August.
Next, (while you are munching your delicious chocolates,) head over to Cadbury Rewards website.
Register an account. You can use your email or if you want, just sign up using FaceBook.
Before you do anything else, please go like Cadbury Facebook Page and follow them on twitter/instagram (@CadburySG) to get instant updates on what happenings Cadbury has in store for you. It is also an easy peasy way to get 100 bonus points immediately.  If that's not enough to whet your appetite yet, Cadbury is generously giving an additional 500 Joy Points for 5 lucky winners who leave a comment on which is their favourite Cadbury reward.
With the 100 bonus joy points, even if you do not buy any Cadbury chocolates, you can already redeem a free Cadbury Collectable Everywhere-you-go luggage tag or a Cadbury Collectable Vintage Tote Bag.
I personally really like the tote bag.
If you bought Cadbury chocolates and would like to get more Joy Points so that you can redeem even more Joy Rewards, just upload your receipt to claim your points.
Every $1 spent from participating outlets earns you 10 Joy Points . I buy Cadbury Chocolate all the time regardless of any ongoing campaigns so I'm super delighted that now Cadbury adds extra joy to my everyday life with the rewards.
Remember to read the terms and conditions before purchasing the chocolate and uploading them for Joy Points.
Now we come to the fun part which is to redeem your favorite Joy Rewards! There are so many to choose from.
I already have the Cadbury Collectable 2GB Thumbdrive and I can assure you it is super cute! Now I'm aiming for the Cadbury Collectable Vintage Tote Bag and the Cadbury Collectable Hug-sized cushion.
And since I buy and share a lot of Cadbury Chocolates, I am currently accumulating Joy Points for one of the bigger prizes such as movie tickets for my next date, tickets to Legoland Malaysia, or even a night stay at Wanderlust Hotel!
All these are so easily achievable just by eating more Cadbury chocolates. It's really a win-win situation for me. For example, a pair of normal off peak movie ticket at Shaw Theaters is already S$17. If I buy S$20 worth of Cadbury Chocolate, I'll get 200 Joy Points and I'll be able to get a pair of Shaw Theater Movie Tickets plus S$20 worth of Cadbury Chocolates! Essentially, I'm getting S$20 worth of Cadbury Chocolates for S$3.
Or if you wanted to go to Legoland in Malaysia, it'll cost you approximately S$112 for a pair of one day tickets.  Just spent S$80 on Cadbury Chocolates for 800 Joy Points and you not only get a pair of Legoland Malaysia tickets, you'll get $80 worth of Cadbury Chocolates that will last you more than your trip there and back. Awesome right?
Recently, for my Godson Andre's birthday, I bought about S$150 worth of chocolates for his birthday party and when I converted that into Joy Points, I am going to be exchanging that for 1,500 joy points to redeem a one night stay at Wanderlust Hotel.
Yes, I know its a whole lot of chocolate but it'll also make a whole lot of kids (including me) really happy!
Though for those who are looking for a nice staycation, you might consider this a great time to stock up on your Cadbury Chocolates because when I went to the Wanderlust Hotel website, here are their rates for the next few months.
Since I  gained a 100 bonus Joy Points from liking Cadbury Facebook Page and following them on twitter/instagram (@CadburySG), I also managed to redeem the cute Cadbury Collectable Vintage Tote Bag. Awesome right?
Here's one more even more awesome thing about this whole Cadbury Rewards Campaign. Cadbury goes the extra mile by delivering the joy rewards to my mailbox and doorstep! I don't even have to make a trip to collect it! I can't begin to tell you how much I love Cadbury for running this awesome rewards program and bringing more joy to my life.
Please visit the Cadbury Rewards website for more information now. Promotion ends 31st August.
Here's another special tip for you: Cadbury will be having 48 hour flash sale on from 8 Aug – 9 Aug in celebration of Singapore's 48th birthday. It's so hush hush that even I don't have the full details but keep your eyes peeled and you should hear news on Cadbury Facebook Page and or their twitter/instagram (@CadburySG).