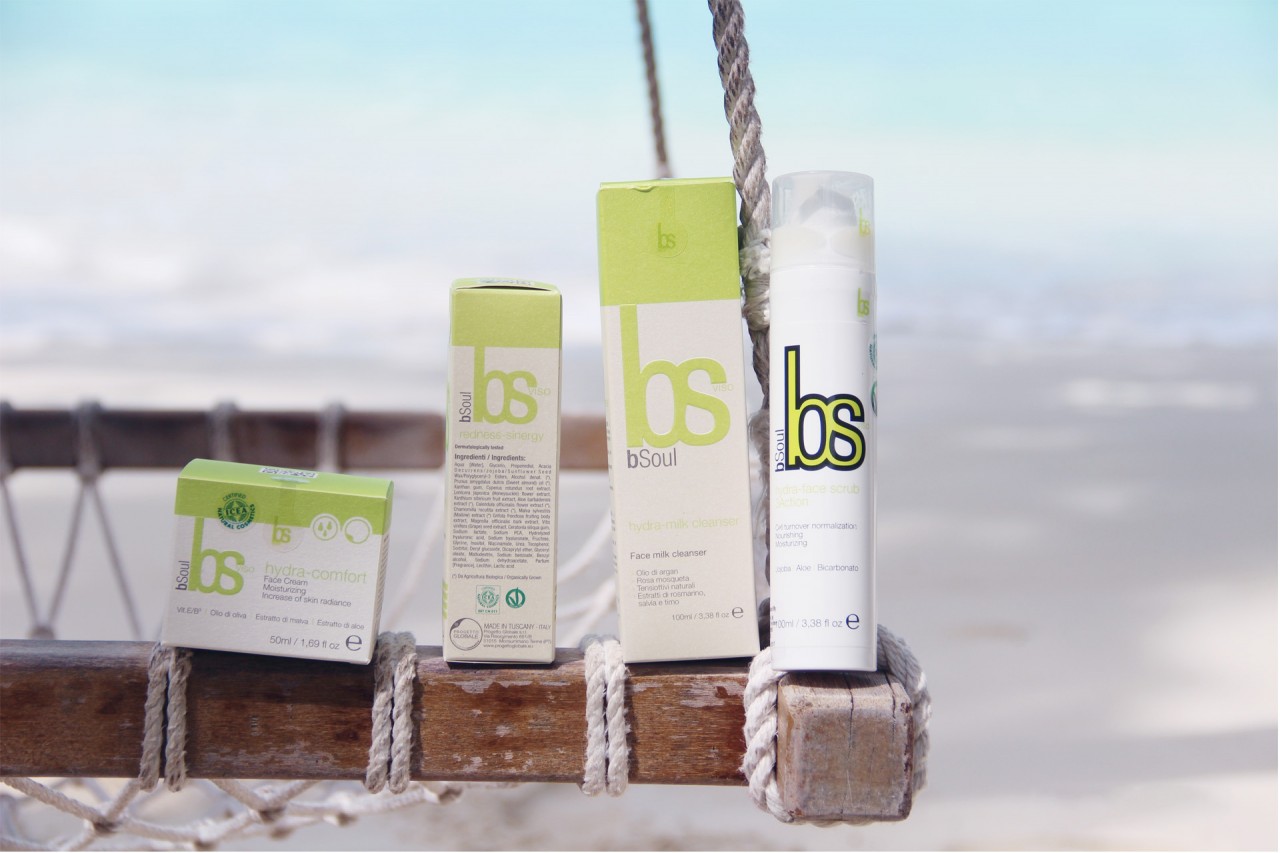 I've got one of the most reactive skin around. A day on the beach and I turn into a lobster. That's even if I had SPF50 in multiple layers on my skin. If I put on a product that contains too much harsh chemicals, I feel little bumps start to pop almost within an hour. I hate that my skin restricts what I can put on but I've grown to accept it. In fact, my skin is so selective, it filters out the skin care that only uses quality ingredients. In my case, less really is more.
This is also the reason why I take forever to review a skincare range. I need to really test it out to know how effective it is for my skin. Does it make my skin glow over time and does my skin get more tolerant to external factors with long term usage. Are the effects lasting?
bSoul Skincare meets my skin's requirements and it is one of the skincare ranges that I had a great time reviewing. Hailing from Italy, every single product is entirely made and packaged in Tuscany. bSoul is the first eco-friendly phytoceutical cosmetic line rich in certified active principles. All the ingredients are derived from nature and bSoul focused on a natural but ingredient-rich range that will cause no harm to either your skin or the environment.
 A healthy and beaufitul skin is a skin in good condition, this means that it is able to a self-regenerate, self-protect and retain water with the nutrients in it, improving the skin in a lasting way. A lot of skincare available these days uses palliative interference or chemical appearance to give the impression that your skin condition is improving even though it's merely a short term effect. This is the reason why bSoul contains 0% Mineral oil, Petroleum products (Butylene Glycol, Propylene Glycol, etc.), Dimethicone e Silicones generally, Polyisobutene hydrogenated (Isoparaffin), Petrolatum, Paraffinum, Alkyl, Acryl, PEG Substances of animal origin, SLES (Sodium Laureth Sulfate) and Parabens. Of course, bSoul also doesn't believe in animal testing.
The Hydra-Milk Cleanser  (100ml), $48 is a cleansing emulsion with argan oil, rosa moschata,extracts of rosemary, sage, thyme and natural surfactants. It cleanses physiologically respecting the hydro-lipoprotein film of the skin so you won't dry out your skin.
These days I hardly wear make up other than a hint of blusher so the hydra-milk cleanser is perfect for removing all traces of my make-up (even around the delicate eye area). However, I would still encourage you to double cleanse if you do wear thick makeup. In the morning, I use the same cleanser to thoroughly cleanse the skin before applying the rest of the bSoul products. Simply massage the cleanser over the face, neck and eye area and rinse thoroughly with water. I was told that it can also be used by men for shaving so if you want, you can share this with your guy.
Next, I'll introduce the Hydra-Face Scrub 3Action (100ml), $138 which is a delicate scrub with jojoba, aloe and baking soda that is able to normalise cell turnover and restore skin lipids.
Scrubs are generally used about once a week though I tend to only use my scrub once every fortnight as I have pretty sensitive skin.
Just massage it gently for one to three minutes over your face and rinse. The sediments are quite fine and helps restore hydration while whitening the skin.
My favourite product is the Redness Sinergy (30ml), $138 which is a serum with a very high functional ingredients concentration suitable for redness and fragile skin. It stimulates the skin's defense mechanism against oxidative stress and is suitable for all skin type.
Using this often helps my skin to tolerate sensitive conditions better. The texture is light and easily absorbed. Apply once/twice a day by sector or all over the face, neck and décolleté previously cleansed with hydra-milk cleanser. Massage gently until the product has been completely absorbed before putting on the moisturiser.
Last but not least is bSoul's Hydra-Comfort Cream (50ml), $110 which is a soft and pleasant cream with a delicate and natural fragrance. It immediately restores hydration, strengthening the skin's defences against external agents and preventing skin ageing while providing comfort, radiance and softness. An effective antioxidant action, it is suitable for all skin types, even the most sensitive and delicate.
Like any other moisturisers, you apply this once to twice a day at the end of your cleansing routine and massage till it's absorbed. It looks really creamy but it absorbs so well.
One of the main functions of the skin is to defend itself from external factors (cold, UV rays, wind, bacteria, humidity, etc.) and I love that bSoul Skincare is able to restore the right balance among water (hydration), lipids (nourishment), Keratin (thickness), at the right range of pH (between 4,5 and 5,5) for the skin to perform naturally at its best.
You may purchase bSoul products at www.meditrina.com.sg  and visit bSoul Singapore FaceBook page for more details.
All photos were taken in Maldives. Thanks for reading!