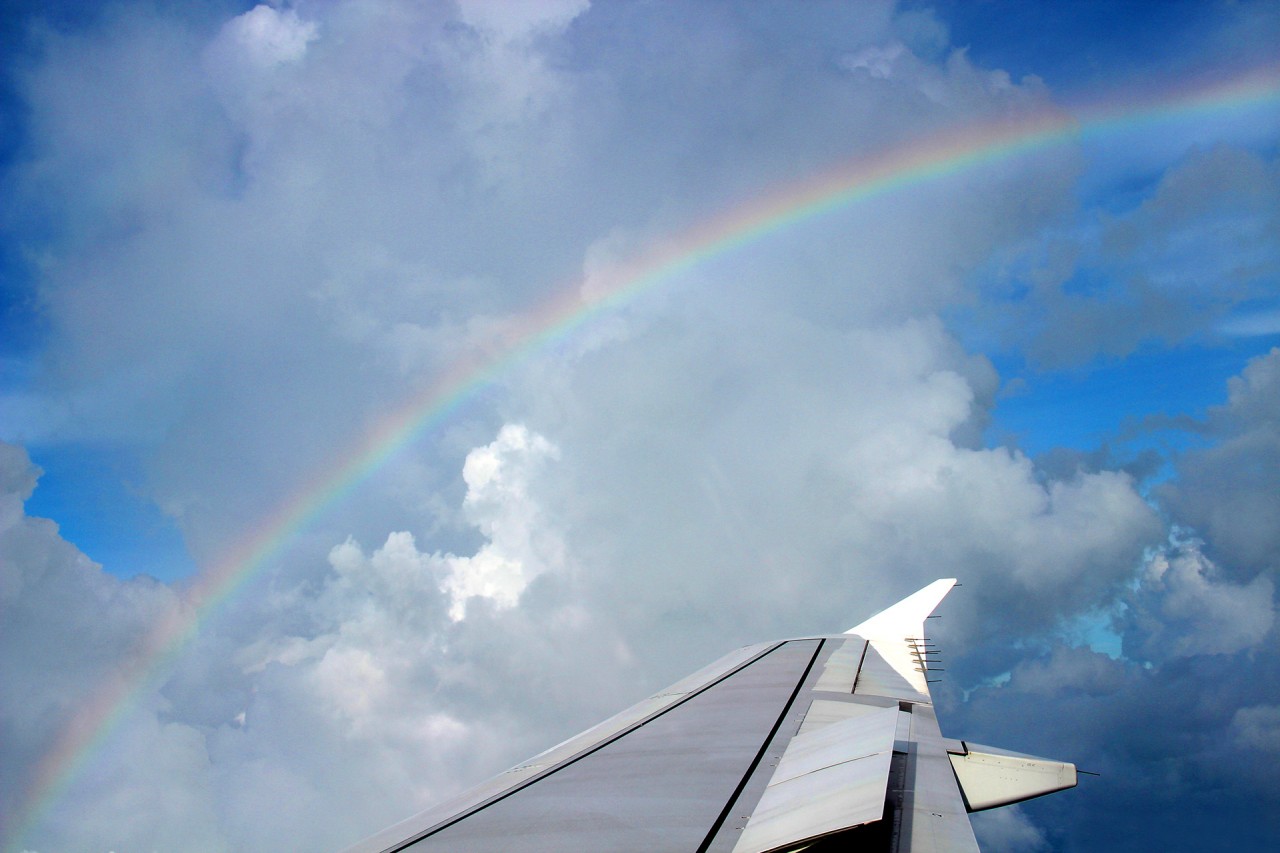 If you've read my "Being lured to Boracay" post, you'll understand why I was so excited that Tiger Air has finally open a direct flight from Singapore to Kalibo. The whole traveling time is still quite long (approximately 6hrs) but still relatively manageable. Quite a number of readers and friends who knew that I had went away to Boracay have been asking when I would be blogging about the trip. I had taken quite some time to sort out the photos as  I hope to be able to share as thoroughly as I can the experiences I went through and what to look out for along the way so be prepared for a whole lot of photos.
I headed to Singapore Changi Airport at 10am to meet up fellow bloggers and media representatives to check-in for our flight. They were really accommodating for my request of a window seat. I know many passengers prefer the aisle seatings so they can stretch out or have easy access to moving around but I've always prefered a window seat. A CNN report once said that passengers who prefer window seats are true romantics of air travel.
It was a speedy check-in considering that there were so many of us in the group and we all got to grab a bite or do some duty free shopping before heading to the departure gate.
Ribbon cutting ceremony. From left: Tigerair Philippines VP of Commercial, Mr Joey Laurente,
Philippines Ambassador Her Excellency Minda Cruz, and Changi Airport Group SVP,
Market Development, MR Lim Ching Kiat 
There was a lovely little ribbon cutting ceremony as Tiger officially launched their maiden flight from Singapore to Kalibo. It was an exciting time for everybody as Boracay (ranked 1st in last year's Travel + Leisure magazine's list of best islands in the world), is now even more accessible to us.
All prepared to spend my days in paradise, I couldn't wait to board the plane. I love direct flights because it removes the risk of missing a flight connection and are generally much cheaper. With Tiger Air bringing such competitive prices as well, it makes it even harder to resist heading to Boracay whenever I'm in need of a short break.
The 3.5 hours ride felt extremely short since I fell asleep and napped for two thirds of that time. I was so comfortable that I even slept through the drinks and food service. When I woke up to open the window shutters, we were already flying over Philippines and reaching Kalibo soon.
One of the reasons I love window seats is because I truly enjoy the aerial scenery. I've loved watching clouds pass me by as a child and that wonder and amazement has not ceased now that I'm all grown up.
With such gorgeous scenery breezing past me, I quickly filled up the customs and entry forms needed for arrival into Kalibo. In case you are wondering, starting August 1, 2013, nationals from 151 countries may enter the Philippines without a visa and stay for a maximum of thirty days, provided they are holders of a passport valid at least six months beyond the period of stay in the Philippines, and present a return or outward bound ticket to their country of origin or to a next country of destination. For the list of 151 countries, please click here. Chinese Nationals, including citizens for Hong Kong and Taiwan, will need a special permit.
I filled up my form quickly and had a pleasant surprise waiting for me when I glanced out to of the plane window again.
A beautiful rainbow to welcome me to Philippines! I couldn't capture it from my angle but it was a full rainbow spanning across the skies.
As the cabin crew came around to make the final checks on our seats and tray positions and the pilots prepared for the descent, I continued to be mesmerised by the wonderful weather outside. The seas were sparkling and reflecting the sun rays in perfect unison and it made me even more excited about Boracay.
Just as we approached the Kalibo Airport runway, however, there was a distinct shift in scenery.
On the left and right of the runway were padi (rice) fields. It's been a long time since I landed in a small town airport. It's a very different feeling from landing in a big city, with so much greenery surrounding you, your body naturally feels at ease and at peace.
We had a warm welcome with ribbon flowers and specially decorated Boracay shell garlands. What struck me most strongly about the welcome was that everyone I met once we landed were smiling so happily as the famous Filipino brand of friendliness and hospitality poured out freely.
From left: Tiger Airways Philippines CEO, Olive Ramos, Governor of Aklan, Florencio T Miraflores and Previous Governor of Aklan,
Carlito S. Marquez.
The Kalibo Airport is pretty small but they are quite efficient so it didn't take too long for us to get our luggages and clear customs. Governor Miraflores mentioned that they are working on projects to improve the current airport including adding another terminal for domestic flights, and expanding the Kalibo International Airport apron to hold 10 planes instead of the current 4.
I headed out and immediately spotted my name on the welcome signboard.
As an added surprise, Kalibo Ati-Atihan dancers were also waiting to welcome us. The whole airport was filled with the sounds of tribal drums which put everyone in a lovely festival mood. The oldest of all Philippine festivals, Ati-Atihan "make-believe Atis" honors the Saint Nino (Child Jesus) , and consists of tribal dancing, parades, with ethnic music all featuring indigenous costumes, and dates back to the 16th century. This festival dance can usually only be seen every 2nd week of January but they had invited the dancers specially for us to witness the creativity of the costumes and props of the locals and the Aetas themselves.
We wasted no time in getting into a mini van that would transport us to the jetty. As we passed through Kalibo, I was fascinated by the old town feel and the cute motorized tricycles. In this trip, however, Kalibo is merely the gateway to our final destination, Boracay. The ride from Kalibo to the harbour takes between an hour and a half to two hours. Currently ongoing is the Kalibo Circumferential Road project, which will bypass 3 towns, reducing the travel time to Caticlan by 30 minutes.
Due to all the fun and festivities we enjoyed during our journey from Singapore to Kalibo with Tiger Air, we were all about 2 hours behind schedule but no one seemed to mind. Our pre-arranged transport by our hotel was actually a speedboat but we joined the rest of the media on board the traditional boat instead. Afterall, the journey is part of the Boracay experience.
Most hotels offer transfers but visitors to Boracay can also purchase Tiger Transfer passes for an affordable PHP500 (or SGD$15), at Tigerair's check-in counters at Kalibo International Airport or onboard the Singapore-Kalibo flight, to enjoy a seamless transfer service straight to their hotels on Boracay island from Kalibo airport. The transfer includes a scenic bus ride (1hr – 1.5 hrs) to Caticlan and a boat ride (10-15 minutes) to Boracay island.
We were generously hosted to stay at the Boracay Regency Beach Resort and Spa which is located at Station 2, Boracay, right smack in the middle of the island's long stretch of white-sand beach. The Regency has all the amenities you would expect in a Triple A resort – 4 restaurants, 3 swimming pools, gym, KTV, Nightclub; as well as Jacuzzi, Sauna and the Kai Spa.
Instead of heading straight to our rooms after check-in, we decided to go to the beach immediately for a dinner by the beach.
A beautiful long table was reserved for us at Sea Breeze Cafe facing the sea. We were right on the powdery sands and next to us was a stage with live entertainers that could take song requests.
I was told that Sea Breeze Cafe has one of the largest buffet spreads on the island. There was a wide variety of delectable international cuisines. From fresh seafood and grilled meats to pastas, rice dishes, and desserts. It's a great place for dinner if you have a huge group with differing food preferences.
I loved the tender U.S. Angus beef and felt totally relaxed having my meal while spotting honeymooners having their moments at the beach in front of me.
However, the true gem in this place lies not in their food or their location. It is in their chefs!
Other than cooking the food for you, they are outrageously good entertainers that are bound to brighten your night.
This is the famous "dancing chefs" that I instagram and tweeted (@renzze) about when I was there. They are hilariously good at doing fully coordinated energy-filled dances to hot favourite tunes from Katy Perry's "Teenage Dream" to PSY's latest hit,"Gentlemen".
If dancing men in front of stoves aren't your thing, just head over to the next restaurant where fire dancers will spin flames right above your head. There is so much entertainment going on throughout the the stretch of beach at Station 2, you'll be spoilt for choice.
After dinner, it was time to head back to the hotel to check out our individual rooms.
My Mediterranean-inspired room that was meant for triple sharing is definitely more than spacious enough for me.
They even kindly gave us access to the VIP lounge where drinks and canapes were served daily.
To top it off, my room had a little balcony that when you peered out (to the right), you could see the beach and the pristine waters of Boracay.
I'll be posting more on  the exciting activities I did in Boracay next so watch out for my next post!