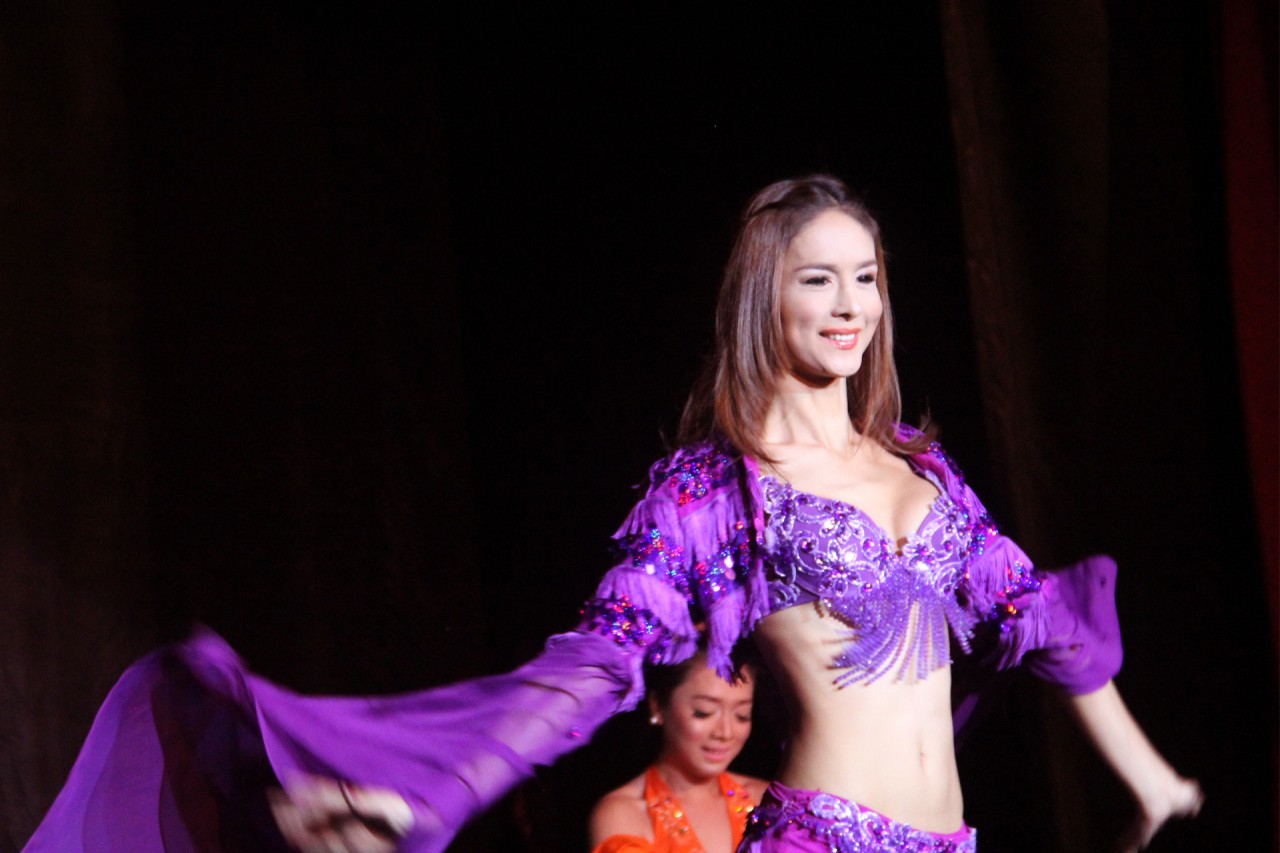 One of the night activities you can do while in Boracay, Philippines, is to catch the Amazing Show – one of the biggest transvestite theatre in Asia. The Amazing Show already has a massive fanbase in Manila and Cebu, and is now found in Boracay.
Group photo courtesy of Christina of travelgraphy.com
Our dinner started with some authentic Korean food in the restaurant above the theater. The owner of this joint is a true blue Korean so you can expect pretty decent Korean fare. I love the delicious fried fish and had fun slurping Korean noodles cooked in the hot kimchi stew. Their beef bulgogi was pretty tasty and tender as well.
Once we were all full and satisfied, we headed down to the theater for the Amazing show. There are two shows each night, starting at 7pm and 9pm, lasting approximately 1 hour.
Using some really pretty ladyboys, I comfortably sipped on my one free drink as I watched the theatrical variety performance. The Amazing Show showcases a variety of songs and dances from well-known musicals, popular songs and countries. There were quite a large number of Korean tourists in the audience that could barely conceal their excitement for the show.
Their musical acts included : Dream Girls, Moulin Rouge, Fame ,Uta Hayaku , Philippine Traditional Dance ,One Night Only ,Wo-ai-ni ,Cabaret ,Psy and many more.
Although it's a transvestite show, there's no age restriction (they actually call it a family show) so please don't expect anything too raunchy. However, the performers do regularly engage some of the lucky (?) members of the audience for mild teasing; much to the delight of the rest watching. It is quite hilarious to see the various reactions.
Amazingly (pun intended), they have a quite full range of ladyboys types. From the "I can't believe how pretty and perfect that face and body is." to " OMG! That's just gruesome."
Some of the ladyboys were so lovely, they put real girls like me to shame. Surprisingly, it's the ugly ones that I find truly funny and entertaining.
After the show, you may approach any performers you like to take photos with them. Do be prepared to give a tip after they have posed with you. S$1 to S$2 should be more than enough.
Group photos courtesy of Jerome Lim of thelongandwindingroad.wordpress.com
After the highly charged show, we took a stroll along Beach 2 to check out D'Mall for some late night shopping as well as popped into a bar for a couple of drinks to unwind.
Beware though, alcohol and too much sand in the day makes the beach goers pretty high and crazy at night.