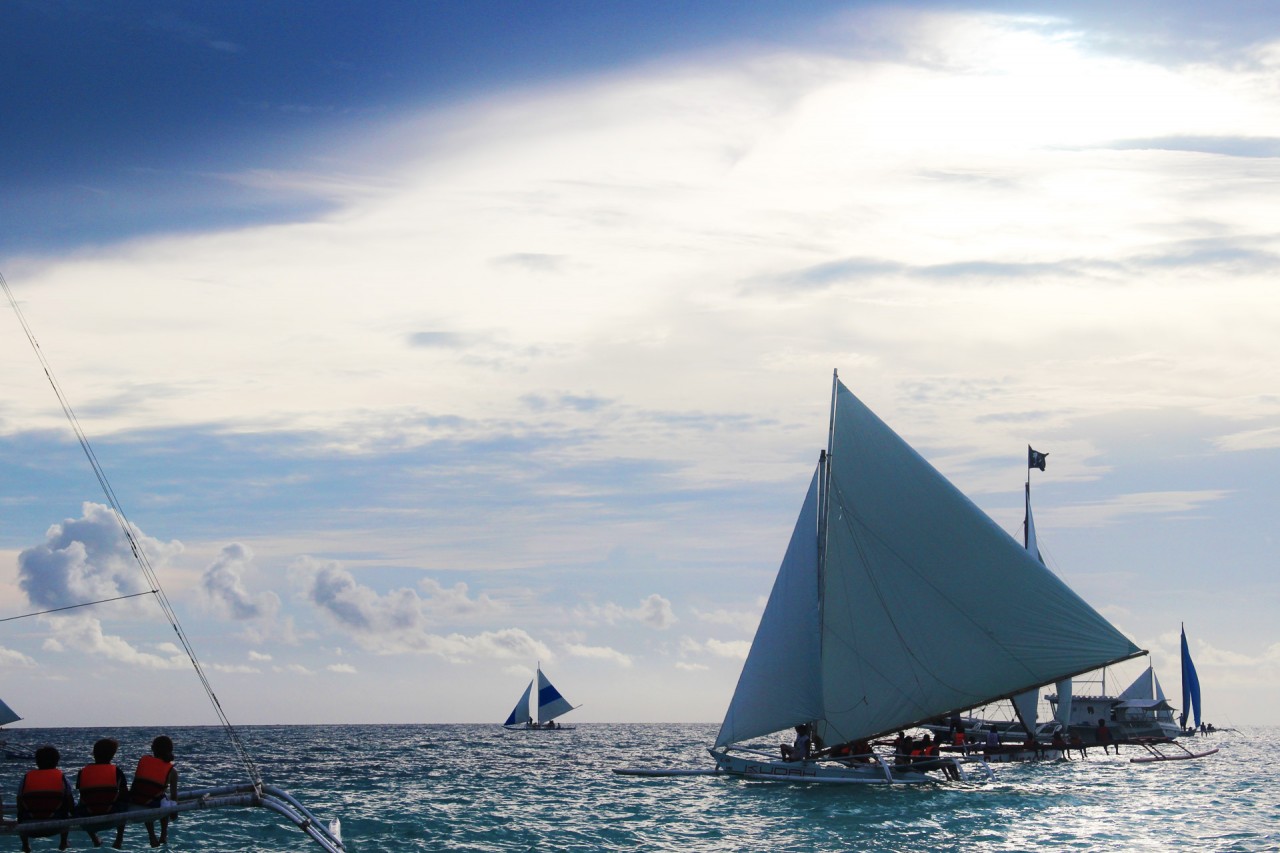 Paraw Sailing (native sailboats of Boracay) is probably the most relaxing activity you can do in Boracay and the best time to do it is during the sunset.
Just head to White Beach Station 1 where most of the paraws are docked.
The paraw is a narrow hulled boat with outriggers and sails. Unlike pump boats which have outboard motors to give it power, the paraw relies only on the wind.
This activity is safe for non-swimmers and children as well because you'll be putting on a life vest. I wore a lovely sundress by @adreamyshop with a bikni under in case I do get wet.
This simple fishing boat is now one of the most popular activities in Boracay and have been written about endlessly in top travel magazines all over the world.
I really love seeing the colored sails floating effortlessly in the waters. Although the paraw can take up to 7 people each, I think it's perfect for groups of 2 to 4 and it's a good idea to bring a cool beer along for the ride.
There are nettings on each side of the outrigger and you can laze on it like a hammock. There something really relaxing and satisfying about letting your legs dangle above the waters surface and the wind blowing against your face. You can let your legs run in the water as the paraw skims the water surface if you like.
This photo of Charles and I is from Charles' camera. It's the only photo I have of me on the paraw itself.


I left all the navigating to the experts as I just enjoyed the ride while the setting sun cast a lovely orange glow.
It was so comfortable, I could fall asleep. Time passes quickly when you are having fun and before I knew it, we had arrived back to White Beach.
The paraw sailing is at 1,500 pesos (S$43.50) per paraw regardless if 1 person or 7 persons are on it.  You can reserve it through reservations@marsmandrysdale.com or you can call +632 8880228.