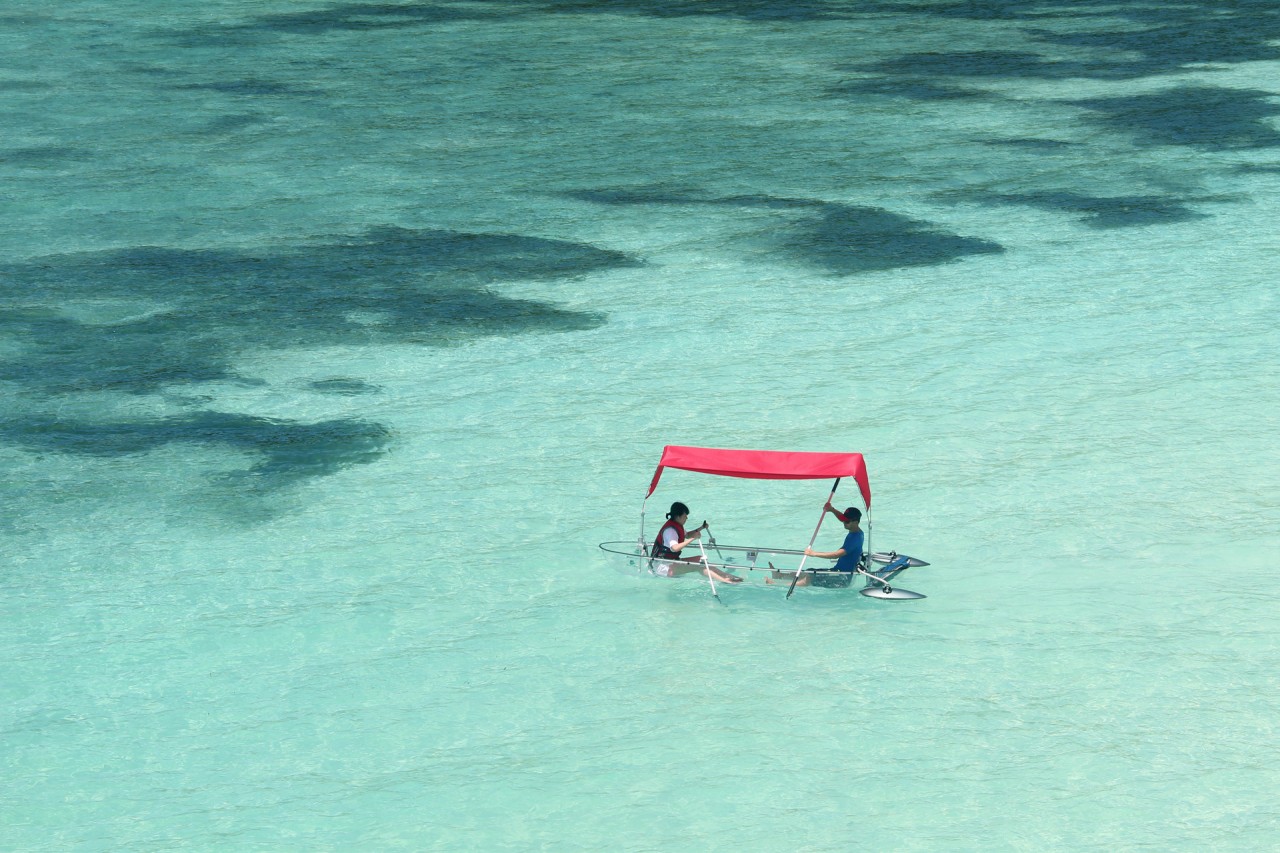 As promised in my previous post, I'm unveiling my favorite spot in the whole of Boracay, Philippines. This place is probably ranked even higher than my favorite beach in Boracay.
With the gorgeous waters and the unique cathedral arch in the background. This little spot found in Fairways amd Bluewaters, Newport, Boracay is simply picture perfect.
In this little corner in a lovely shady spot, there are tables where you can have your meal prepared for you by the restaurant at Fairways and Bluewaters resort.
The little tea time meal I had there was pretty good but the most memorable was their coconut with yam ice-cream dessert.
It was so delicious, I still dream of it!
Photo of me above is courtesy of Jerome Lim of thelongandwindingroad.wordpress.com
If you have the luxury of time, I recommend that you try going out to sea in one of their crystal boats where you can observe the marine life from inside the glass bottom boat. Do remember to ask them for bread so you can feed the fishes as well.
Alternatively, you can take a deep at the infinity pool facing this same gorgeous view.
The weather was perfect, the view… gorgeous and the food… delicious. It was no wonder that it felt so difficult for me to leave. I actually inquired about some of their new developments around the area after seeing this view. It'll be such an awesome sight to wake up to every morning. If you are ever in Boracay, please try and find a way to reserve lunch here. I'm not sure if the spot has a name but you can tell them it is near where the crystal boats are.